« ENGLAND • Tours & Travel • East of England • Cambridge
Cambridge Tours, Travel & Activities
Cambridge is a university city in Cambridgeshire in England. It's a city of crocuses and daffodils on the Backs, of green open spaces and cattle grazing only 500 yards from the market square. Explore the Cambridge of Brooke, Byron, Newton and Rutherford, of the summer idyll of punts, 'bumps', cool willows and May Balls.
» Cambridge Cruises & Water Tours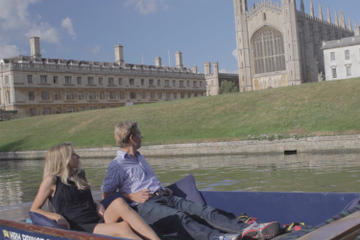 Punting is one of the best ways to see the famous riverside colleges in comfort and style. Great care is taken to provide outstanding punting tours of Cambridge through 'the backs' of the colleges in the heart of the city. The aim of the tour is to showcase the main sights in the city, affording unique views of King's College Chapel, The Bridge of Sighs, The Mathematical Bridge (made even more famous recent in the bio-pic "The Theory of Everthing"), not forgetting the Wren Library at Trinity College. Come Punting, for an unmissable experience incorporating 800 years of history! …
» see all Cambridge Cruises & Water Tours
» Cambridge Food, Wine & Nightlife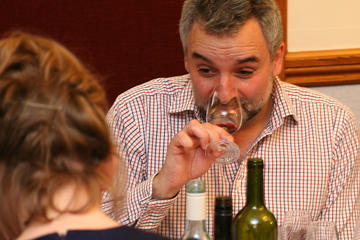 A popular team-based quiz activity with lots of carefully chosen clues to allow novices as much chance of winning as seasoned wine drinkers. It's very interactive so everyone gets involved tasting and guessing through 6 wines. Commencing at a time to suit you, the Wine Tasting game typically lasts 1.5-2hrs. It will take place in Cambridge and is usually hosted in a private room attached to a restaurant or hotel and by arrangement you can remain in the room afterwards to enjoy a meal in private …
» see all Cambridge Food, Wine & Nightlife
» Cambridge Sightseeing Tours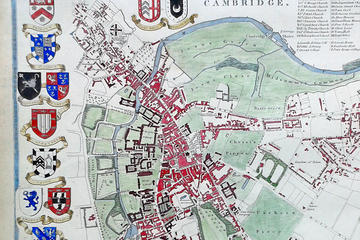 You can hop-on and off as many times as you like aboard your Cambridge open-top double-decker City Sightseeing bus. There are 16 stops and the entire route takes approximately 1 hour (not including walking tour). The bus departs every 15 - 30 minutes from each stop. Tickets are valid for 24 hours from first use. See the apple tree that jolted Isaac Newton into formulating the laws of gravity, wander through the hushed courtyards of the Colleges that nurtured England's finest minds and try your hand at punting along the River Cam …
» see all Cambridge Sightseeing Tours
• All Cambridge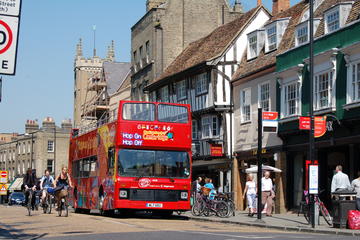 If you would like to view a complete list of all Cambridge Tours, Travel & Activities, you can search for great things to do by category, location, traveller reviews or price to plan the perfect magical journey.
ALL Cambridge Tours, Travel & Activities

« ENGLAND • Tours & Travel • East of England • Cambridge