---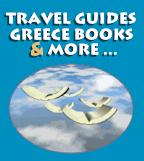 Skala Eressos Hotels ...
The village of Skala Eressos lies on the southwestern coast of Lesvos and is renowned for it's beautiful 4km stretch of beach. This is a popular resort for Greeks as well as Europeans and is especially popular with women from all over the world who travel here to visit the birth place of the poetess Sappho. The village itself is built in a valley surrounded by a spectacular amphitheatre of volcanic rock.

Most property is built on the flatlands of the valley floor very few of which afford a direct view of the sea. Naturally, many people who visit want a room with a sea view, but please try to remember that most of the property along the sea front is devoted to the many terraces and verandas of bars and restaurants which offer marvelous views of the open bay . Wherever you choose to stay in Skala Eressos, you are never very far from the sea, the beach and the many restaurants, bars and shops.... or the local laundry for that matter!




---

Hotels and Traditional Houses
From a Four Star hotel Complex with a swimming pool and children's club, to smaller family run properties in the village of Skala Eressos, welcome to our selection of hotels in Skala Eressos on the North East Aegean Greek Island of Lesvos ...

---

Self-Catering Apartments and Studios
For our selection of self-catering studios, apartments and villas in Skala Eressos, we have tried to give a concise no-nonsense indication of the type of property, it's location, and standard, as well as the facilities of each property, and the proximity to other amenities ...

---

Hotels for Women Only
Tour our selection of small hotels and pensions for women only in Skala Eressos. Don't be too surprised, this is the birthplace of Sappho. We have tried to give a concise description of the type of property, it's location, standard, facilities and amenities of each property...

---