PUERTO VALLARTA TOURS & TRAVEL
Nestled between palm-covered mountains, a river and an azure sea, full of cobblestone streets and whitewashed houses, and sitting in front of a gorgeous sandy beach, Puerto Vallarta is seriously picturesque. There are dolphins in the bay year-round.


Quick Links

Water Sports

Day Trips

Cruising

Outdoor Activities

THINGS TO DO IN PUERTO VALLARTA: Cruises & Water Tours, Cultural & Theme Tours, Day Trips & Excursions, Family Friendly, Food, Wine & Nightlife, Outdoor Activities, Shore Excursions, Shows & Concerts, Sightseeing Tours, Transfers & Ground Transport, Water Sports,
Top Picks: PUERTO VALLARTA TOURS, TRAVEL & ACTIVITIES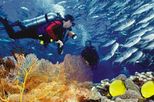 PUERTO VALLARTA CRUISES & WATER TOURS


The Bay of Banderas and the Mexican Pacific offer a vast array of wildlife and are available for you to explore during this exciting day tour. You'll have the opportunity to discover the wonders of nature while looking out for dolphins, whales, giant manta rays, sea turtles and tropical fish, all in their natural environment! Complete with bird watching, swimming, snorkeling

... see all



---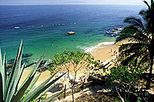 PUERTO VALLARTA DAY TRIPS & EXCURSIONS


Explore Mexico's answer to the Garden of Eden on this Las Caletas day trip from Puerto Vallarta. This day trip to the exclusive and enchanting coastal haven on Banderas Bay will allow you to get away from it all, kick back, relax and let all the stress slip away. A great family friendly adventure to be enjoed by everyone! Las Caletas, only accessible by sea

... see all



---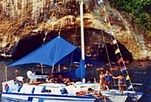 PUERTO VALLARTA FAMILY FRIENDLY TOURS


Snorkeling at Los Arcos is one of the most popular tourist activities and it's not hard to see why! Nature has provided wonderful scenic surroundings for your snorkeling expedition, with arches and caves that have been sculpted by the forge of the ocean for thousands of years! Departing from the Puerto Vallarta Marina, your friendly crew will have breakfast

... see all



---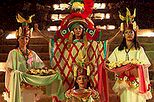 PUERTO VALLARTA FOOD, WINE & NIGHTLIFE


By night, Las Caletas is transformed into a magical paradise and the perfect setting for this exclusive evening excursion. Rhythms of the Night is an amazing journey that will transport you to a spiritual land that time forgot. History, culture and natural beauty make for an unforgettable night out in Puerto Vallarta

... see all



---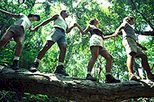 PUERTO VALLARTA OUTDOOR ACTIVITIES


This Puerto Vallarta Adventure is a truly thrilling ecological experience packed with challenges, adventure and most importantly, fun! This Puerto Vallarta Adventure is the perfect way to spend an exciting day outdoors on your Puerto Vallarta family vacation. Your adventure begins with an exhilarating speed boat ride that takes you to Boca de Tomatlan

... see all



---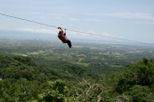 PUERTO VALLARTA SHORE EXCURSIONS


While you're in port in Puerto Vallarta, experience the best of its lush outdoors on a zipline shore excursion. The Puerto Vallarta Canopy Adventure is a one-of-a-kind ecological experience situated in the heart of the Sierra Madre mountain range. Ideal for adults and children, this family-friendly adventure lies in the middle of a biological paradise

... see all



---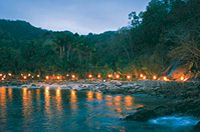 PUERTO VALLARTA SHOWS, CONCERTS & SPORTS


Flickering torches, gently lapping seas, swaying palms and music mingles set the mood as you follow a torch-lit path that leads you past live portrayals of forgotten rituals and customs. The enticing aromas of grilled steak, chicken and fish will lure you towards secluded beach side tables bathed in the soft glow of candles

... see all



---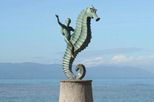 PUERTO VALLARTA SIGHTSEEING TOURS


Get more from your vacation in Puerto Vallarta! Visit all points of interest including Guadalupe Church, City Hall, the Malecon (Seawall), Rio Cuale, and many more picturesque sites on this great introductory Puerto Vallarta city tour. The tour starts on the north side of the city, where you'll see the newest tourism complex of Marina Vallarta

... see all



---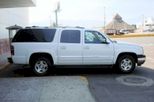 PUERTO VALLARTA TRANSFERS


To make the most of your vacation in Puerto Vallarta, be sure to book roundtrip airport transfers and save both time and money! Get to and from your hotel comfortably and with the minimum of fuss and stress. Skip those long airport lines and head straight to your Puerto Vallarta area hotel! You will be met at the airport with a meet and greet service

... see all



---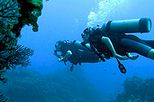 PUERTO VALLARTA WATER SPORTS


Puerto Vallarta is considered to be one of Mexico's top dive destinations. This scuba diving experience gives certified divers the chance to explore some of the most popular dive sites in Banderas Bay and to experience some of the most exhilarating scuba diving on the Mexican Pacific. You'll be provided with unsurpassed diving experiences

... see all



---
Puerto Vallarta Tours, Travel & Activities
---
---

PUERTO VALLARTA MEXICO HOTELS & RESORTS

MEXICO TOURS, TRAVEL & ACTIVITIES
---
HOME • MEXICO • MEXICO TOURS & TRAVEL • Puerto Vallarta Tours
Looking for something specific?
IN THIS SECTION:
... MEXICO TOURS & TRAVEL
PUERTO VALLARTA
Cruises, Sailing & Water Tours,
Cultural & Theme Tours,
Day Trips & Excursions, Family Friendly, Food, Wine & Nightlife,
Outdoor Activities, Shore Excursions,
Shows & Concerts, Sightseeing Tours,
Transfers & Ground Transport,
Water Sports,


KEY SECTIONS you may also like:
Discover
Mexico
Mexico
Hotels
Western Mexico
Hotels
Puerto Vallarta
Hotels
---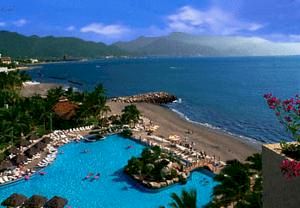 PLACES TO STAY IN PUERTO VALLARTA
---
---
---