WELLINGTON TOURS, TRAVEL & ACTIVITIES
Discover a treasured Maori art tradition that spans three centuries. Walk along Wellington's beautiful waterfront and hear legends of sea monsters, Maori warriors and fearsome storms. Take an extraordinary insight into the rich arts, culture and natural history.
Quick Links

Air Tours

Day Trips

Outdoor Activities

Transfers

THINGS TO DO IN WELLINGTON: Air Tours, Cultural Tours, Day Trips & Excursions, Family Friendly, Outdoor Activities, Sightseeing Tours, Transfers, Walking & Biking Tours,
Top Picks: WELLINGTON TOURS, TRAVEL & ACTIVITIES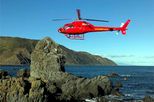 WELLINGTON AIR & HELICOPTER TOURS


From city to sea, come fly with me! This Helicopter flight encompasses the tucked away city of Wellington and then soars out past the harbor for you to get a glimpse of New Zealand wildlife, history and the rugged terrain that surrounds the southern tip of this island. An adventure not to be missed when your in this part of the world!

... see all



---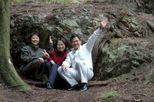 WELLINGTON CULTURAL & THEME TOURS


Discover Middle Earth on this half-day or full-day Lord Of The Rings tour from Wellington. This small-group tour will take your through many highlights of the Lord of the Rings including the Shire, River Auduin, Helm's deep and Rivendell. You'll be picked up from your Wellington hotel as you explore your favorite sites and highlights from the Lord of the Rings

... see all



---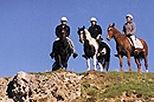 WELLINGTON DAY TRIPS & EXCURSIONS


Enjoy a range of adventure activities and sightseeing amidst the scenic Wairarapa countryside. You can choose from 2-hour horse trekking, guided chasm walk or high ropes course in the morning. After a homestead lunch you will a vineyard for wine tasting and explore the Martinborough township before returning back to Wellington city

... see all



---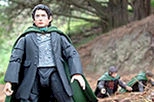 WELLINGTON FAMILY FRIENDLY TOURS


Welcome to Middle Earth. Your full day tour visits 9 different locations (including 20+ scenes) explores Mount Victoria Greenbelt, Wellywood suburbs, Hobbits surfing coastline and the gorgeous native forest park of Rivendell. The picnic lunch is world famous and you will go home with fantastic photos of Lord of the Rings scenes

... see all



---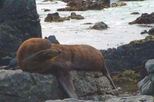 WELLINGTON OUTDOOR ACTIVITIES


Enjoy a full-day tour of Wellington's stunning natural features. Learn about the myths and legends of Wellington as you travel to the South Coast. See the Tasman Sea meet the Pacific Ocean and relax as you enjoy a delicious bistro lunch in a local cafe. You'll be picked up from your Wellington hotel and guided along Wellington's beautiful waterfront

... see all



---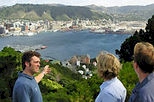 WELLINGTON SIGHTSEEING TOURS


The perfect way to fit Wellington into one day! In 2.5 hours you will explore the city center, see great views from Mount Victoria, drive through historic suburbs and along South Coast beaches. For the Lord of the Rings fans onboard, the 'get off the road' scene can be included. The sightseeing tour concludes with a stop at Botanical Gardens

... see all



---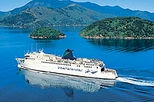 WELLINGTON TRANSFERS


InterIslander offers daily ferry services across Cook Strait linking New Zealand's North and South Islands. Cruise across in 3-hours whilst traveling in comfort and style as you savor one of the world's most scenic ferry journeys.The InterIslander is an experience not be missed. One of the most beautiful ferry rides in the world

... see all



---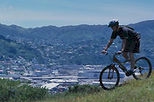 WELLINGTON WALKING & BIKE TOURS


Experience some great downhill mountain biking without to much uphill. About an hour north of Wellington you enter the Rimutaka Forest Park, home to disused Rimutaka Rail Trail. Climb to the top of the hill with a 600m tunnel. From here it is all downhill for 8 kilometers. No roads, no people, no interruptions you will come away exhilarated!

... see all



---
Wellington Tours, Travel & Activities
---

WELLINGTON HOTELS & ACCOMMODATION

NORTH ISLAND TOURS & TRAVEL
---
---
HOME • NEW ZEALAND • NEW ZEALAND TOURS • North Island •

Wellington Tours
Looking for something specific?
---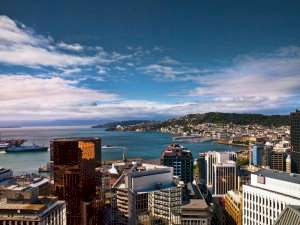 PLACES TO STAY IN WELLINGTON
---
---
---