Travelers' Top Picks for Dubai Tours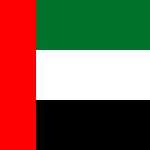 One of the best ways to plan your magical journey is with tips and advice from those who have traveled here before. To help you get ideas, take a look at these options that have been rated the best by travelers who have taken these journeys in and around Dubai. Spend your holiday time waiting in line? No, not you!
… "MUST SEE & DO" IN DUBAI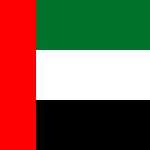 … ALL DUBAI TOURS, TRAVEL & ACTIVITIES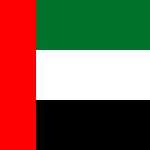 • Traveler Top Picks: Dubai
» Dubai Hot Air Balloon Flight
Leave the glitz and glamor of Dubai behind and join this early-morning hot-air balloon expedition deep in the heart of the desert. Rising early to see the desert is something you'll never forget! Prepare for an exhilarating flight with unrivaled views as you enjoy a magic carpet ride over giant red sands, emerald green oases, gazelles and wandering camels.
Getting up early for a sunrise flight guarantees breathtaking views and incredible desertscapes. It's the best time for flying as the cool and serene ambiance adds to this balloon adventure! Your balloon takes off from a desert oases located north of Al Ain. It's about an hour's drive from Dubai. Upon arrival, you'll see the balloon waiting amongst striking red sand dunes. Watch as your hot air balloon is inflated and then you're up, up and away!

Inhale the cool morning breeze as you ascend higher and higher and admire the view as the sun's first rays flood the desert with an abundance of color. The flight time is approximately one hour.

Upon touching down, enjoy cold drinks as your pilot presents you with a personalized flight certificate, signifying your memorable hot air balloon flight over Dubai. Be welcomed by the warmth of the desert people who often gather once your hot air balloon has landed.
» click here for more information and to book this tour
» Dubai Seaplane Flight
The best-selling Dubai seaplane flight! Take a 40-minute journey and enjoy a bird's eye view of Dubai's iconic landmarks such as Burj Al Arab Hotel Jumeirah, Burj Dubai, Jebel Ali, historic Dubai Creek and fly over the largest man-made islands including The World and The Palm.
The flight will provide you with unforgettable photo opportunities of Dubai with its magnificently built skyscrapers and some of the marvels of human engineering.
» click here for more information and to book this tour
» Day Tour to the East Coast - Orient Express
Your tour begins with a drive through the lush oasis of Al Dhaid, renowned for its fruit and vegetable plantations. Then onto Masafi, and the picturesque Hajar mountains before reaching the village of Dibba, for a wander around the small port.
Your tour continues along the coast, through small fishing villages. During your lunch break you may want to enjoy a relaxing swim in the Indian Ocean.
Continue your drive to Al Badiyah, the oldest mosque in the Emirates and in Fujairah, you will stop at the renovated Fort.
Before returning to Sharjah/Dubai there is a last stop at the oasis by the old citadel of Bithnah and time to browse around the "Friday Market" in Masa
» click here for more information and to book this tour
» Sharjah City Sightseeing Tour - The Pearl of the Gulf
This tour will take you to Sharjah, the "Pearl of the Gulf". One of the many landmarks to see during the tour is King Faisal Mosque, one of the largest mosques in the Emirates.
You will visit the renovated Fort of Sharjah, former residence of the ruling family originally built in 1820, then continue to the Heritage Museum and proceed to wander through the adjacent souk "Al Arsa".
Before returning to your hotel, you have time to stroll and shop at souk "Al Markazi" a treasure trove of carpets, jewelry and handicrafts. Don't forget to pick up a unique souvenir of your trip to the Middle East while you are here!
» click here for more information and to book this tour
» Al Ain City Sightseeing Tour - The Garden City
Enjoy a great day out taking in the sights and sounds of the beautiful Garden City of Al Ain.
Your tour begins with a drive through the fascinating and ever changing desert scenery before reaching the Hajar Mountains. In Al Ain, you will visit the museum and the renovated Old Palace of H.H. Sheikh Zayed, the late ruler of Abu Dhabi and the late President of the UAE.
Your next destination is the largest camel market in the U.A.E, where dealers come from around the Gulf to buy and sell racing animals. Step back in time at the Hili Gardens, famous for the archaeological excavations from the third millennium B.C and the site of some of the UAE's most impressive ancient tombs.
» click here for more information and to book this tour
• More Resources for Dubai Tours
» DUBAI Tours, Travel & Activities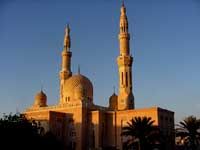 Part of the United Arab Emirates or UAE, Dubai is the quintessential home of sand, sun and shopping. A century ago, it was a tranquil port of Bedouin traders and pearl divers. Today, the merchants have gone international deluxe, and science-fiction skyscrapers stand alongside the mosques and wind-towers of Old Dubai.
Click here for Dubai Tours, Travel & Activities
» Dubai with DoSomethingDifferent.com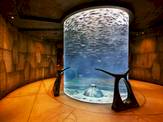 DoSomethingDifferent.com is the UK's most comprehensive resource for travellers looking for inspiration on 'what to do', once in their chosen destination. Exhilarating and attention grabbing Worldwide Attractions, Experiences, Activities and Attraction Tickets. For travellers everywhere …
» Dubai with DoSomethingDifferent.com
» Dubai Tours & Activities with Isango!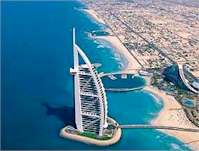 Isango! a the leading provider of destination experiences and experience-driven holidays - historic tours, sightseeing trips, romantic activities, family holidays, activity holidays, theme park visits, guided historical attractions and much more. 5000+ things to do in more than 60 countries …
» Dubai Tours & Activities with Isango!
» Dubai City with Virgin Holidays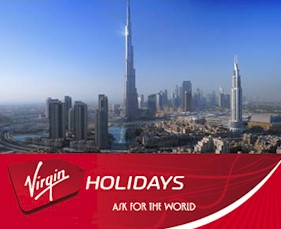 You can't come to Dubai and not visit the city. Dubai Creek is a natural water inlet which cuts through the heart of the city and splits it in to 2 areas, Deira and Bur Dubai. Why not hop on an Abra, a small water taxi which cross the creek all day taking you from the souks of Deira to those on the Bur Dubai side? …
» Dubai City with Virgin Holidays
» Dubai Beaches & Beyond with Virgin Holidays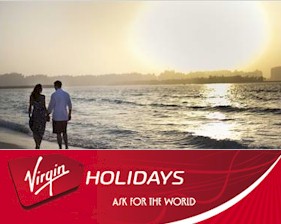 Home to some of Dubai's most iconic landmarks, Jumeirah Beach offers a wide choice of hotels providing the ultimate in luxury and service. From fine dining restaurants to full service spas, they really do cater for the most discerning traveller. You are just steps away from the soft golden sand and clear warm waters of the Arabian Gulf …
» Dubai Beaches & Beyond with Virgin Holidays