« USA • Tours & Travel • Western USA • Hawaii
Hawaii Tours, Travel & Activities
Hawaii - the Aloha State - welcomes and seduces visitors with its sea breezes and tropical warmth. This is where East merges with West in a blur of hula and disco, fast food and tea ceremonies, Shinto shrines and surf clubs. Mark Twain declared Hawaii to be the loveliest fleet of islands that lies anchored in any ocean, and not even 30 years of mass tourism have managed to prove him wrong.
• Hawaii (Big Island)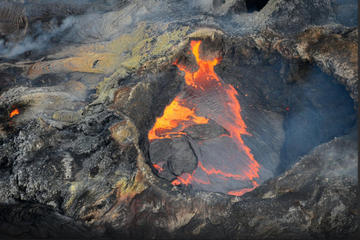 It's certainly no misnomer that locals call their home the Big Island (Hawaii). Big it is - more than twice the size of all the other Hawaiian islands combined. It encompasses a diverse geography that includes active volcanoes, coastal deserts, lush rain forests and snowy mountains. Whether you opt to camp at the edge of a smoldering volcano or soak up the rays at a beachfront resort, you'll never struggle for something to do …
» see all Hawaii (Big Island) Tours, Travel & Activities
• Kauai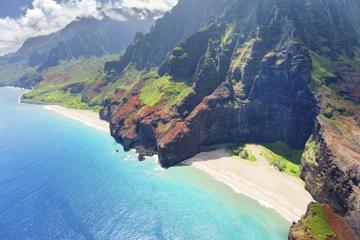 Kauai is the northwesternmost and oldest of Hawaii's major islands. Called the Garden Island, it is covered with lush greenery and tropical plants, watered regularly by abundant rainfall. As the oldest of the islands, it has been changed the most by the forces of erosion, and this has resulted in natural wonders such as Waimea Canyon and the Na Pali Coast …
» see all Kauai Tours, Travel & Activities
• Maui
Among the many features on Maui popular with tourists are the Road to Hana (the drive from the central valley to Hana and beyond), the drive up to Haleakala crater, Makawao (and Maui's Upcountry region), the Iao Valley, and Lindbergh's grave (near Kaupo on East Maui). A few popular sporting events bring fans from all over, including the Maui Invitational college basketball tournament in November …
» see all Maui Tours, Travel & Activities
• Oahu
Nicknamed the Gathering Place, and home to the only real metropolitan area in the Hawaiian Islands, Oahu is truly at the heart of Hawaii. This has been both a blessing and a curse for the island. On the plus side, visitors to Oahu share in all its amenities and conveniences...bustling nightlife, much more cultural events, and a wide variety of lodging, dining, and shopping options …
» see all Oahu Tours, Travel & Activities
• All Hawaii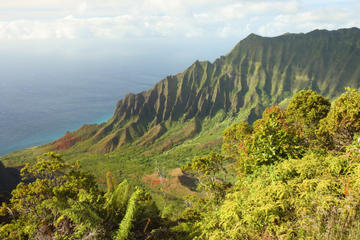 If you would like to view a complete list of all Hawaii Tours, Travel & Activities, you can search for great things to do by category, location, traveller reviews or price to plan the perfect magical journey.
» Click here for ALL Hawaii Tours, Travel & Activities
« USA • Tours & Travel • Western USA • Hawaii