« USA • Tours & Travel • Northeastern USA • New York • New York City
New York City Tours, Travel & Activities
The metropolis of New York City (also simply referred to as New York or the Big Apple) is at the bottom of the Hudson Valley in New York state. New York City is one of the global centers of international finance, politics, communications, music, fashion, and culture, and is among the world's most important and influential cities. It is home to a nearly unrivaled number of world-class museums, art galleries, and theatres.
» New York City Air & Helicopter Tours
Take to the skies on a helicopter tour to see New York's amazing skyline! On a scenic flight you'll soar through the sky and experience a bird's eye view of Manhattan's world famous landmarks. You'll come face-to-face with the Statue of Liberty, the silver Art Deco brilliance of the Chrysler Building, and the sprawling green expanse of Central Park. Soar through the sky and experience a bird's eye view of Manhattan's world famous landmarks. This is the best view you can get of New York City! …
» see all New York City Air & Helicopter Tours
» New York City Cruises, Sailing & Water Tours
On a luxury New York City dinner cruise, savor gourmet cuisine and enjoy live jazz entertainment while soaking up breathtaking views of the Manhattan, New Jersey and Brooklyn skylines. Pass in front of the Empire State Building, Battery Park, Statue of Liberty, South Street Seaport and more from the viewing decks or the all-glass enclosed cabin, treating you to amazing views every second of the way …
» see all New York City Cruises & Water Tours
» New York City Cultural & Theme Tours
Take a guided tour of the New York sites you know and love from your favorite TV shows and movies! On this must-do tour, your entertaining and in-the-know guide will take you to over 60 instantly recognizable locations from TV and film. You'll see familiar buildings from TV shows like Mad Men, Ugly Betty, Gossip Girl, Friends and Will and Grace, or movies such as I Am Legend, Spider-Man and Woody Allen's Manhattan …
» see all New York City Cultural & Theme Tours
» New York City Day Trips & Excursions
Fly by private 30-seater plane from New York City to the incredible Niagara Falls on a day trip; it's a Viator Exclusive that's available nowhere else! The experience allows you to avoid lengthy check-in procedures and enjoy a high-speed 1.5-hour flight straight to the falls for five hours of free time before returning to New York in time for dinner. Choose to visit either the US or Canada side of the thundering waterfalls …
» see all New York City Day Trips
» New York City Food, Wine & Nightlife
Party the night away in the city that never sleeps on this weekend tour of some of New York City's hottest nightclubs. Bypass the velvet ropes with skip-the-line access to the VIP area of premier clubs such as Lavo, the Cellar Bar, Pasha and Pink Elephant. Indulge in your three included drinks as you keep your eyes open for celebrities, dance and soak up the atmosphere of New York's vibrant nightlife scene …
» see all New York City Food & Nightlife
» New York City Holiday & Seasonal Tours
You're invited to an exclusive all-day 4th of July celebration in New York City! Enjoy a BBQ lunch at a outdoor terrace while overlooking the Broadway and Times Square, followed by a coach tour of Lower Manhattan. In the evening, take a scenic cruise in New York Harbor onboard a deluxe yacht, passing the majestic Statue of Liberty. Enjoy a dinner buffet, open bar and DJ entertainment, and enjoy unbeatable views of the spectacular fireworks show! …
» see all New York City Holiday & Seasonal Tours
» Multi-Day & Extended Tours from New York City
While in New York, take a trip the City of Brotherly Love and the nation's capital on this 2-day tour through Philadelphia, Washington DC and Amish country. Explore these two significant American cities aboard a luxury, air-conditioned coach or van. Visit sites including the Liberty Bell, Constitution Hall, Capitol Hill, the Air and Space Museum and more! On your way back to New York, stop in Amish country …
» New York City Outdoor Activities
Experience the magic of New York City in the winter by ice skating at the Trump Rink Central Park (formerly the Wollman). Admire the sparkling city skyline as you glide along the ice with your friends, family or that special someone in this iconic rink featured in numerous Hollywood movies. Ice skate rental is included, and your admission ticket guarantees entrance, even when the rink sells out to the public …
» New York City Private & Custom Tours
Take a private walking tour of New York City with a difference! With your very own photographer to take photos at your request, you'll explore New York's most exciting locations and capture the experience in beautiful color photographs. If you're traveling as a couple, you can both be in the picture for a change! Customize your photography walking tour to suit yourself, and choose a 2-hour or 3-hour tour …
» New York City Shopping & Fashion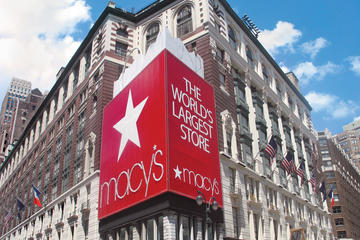 Marry your passion for fashion with your love for Carrie Bradshaw on this 6.5-hour combo tour in New York City, a Viator Exclusive available nowhere else! Gather your favorite shopping partners to start your day with an early visit to Macy's Herald Square, the legendary Manhattan department store, before it opens to the public. Discuss current fashion trends and receive tips on creating looks with a working stylist, and enjoy time to shop. Then embark on an exploration of 'Sex and the City' hotspots in neighborhoods like the West Village …
» New York City Shore Excursions
Before you embark on your cruise from New York City, tour the city in style by private limousine, with your own personal navigator to guide you! Your private guide is an experienced, knowledgeable, native New Yorker who will show you New York City's most fascinating areas. Enjoy personalized attention as you see top Big Apple sights like the Brooklyn Bridge, SoHo and Chinatown. At the end of your tour, you'll be conveniently dropped-off at your chosen cruise port …
» see all New York City Shore Excursions
» New York City Shows, Concerts & Sports
Book the hottest ticket on Broadway: 'The Book of Mormon,' the Tony Award-winning show 'The New York Times' dubbed the best musical of this century. 'The Book of Mormon' is a comedy about two missionaries who travel to Uganda to spread their faith, but their scriptures fall on deaf ears as the locals are more concerned with famine, poverty, AIDS and the impending doom of the local warlord …
» see all Broadway Shows & Concerts
» New York City Sightseeing Tours
Create you own sightseeing itinerary with a New York City Hop-On Hop-Off Tour. With four routes to choose from you can explore every corner of this fabulous city, with lively tour guides to keep you entertained and informed. Your New York City Hop-on Hop-off All Loops ticket is valid for 48 hours, and you can hop on and off the distinctive double-decker buses …
» see all New York City Sightseeing Tours
» New York City Tickets & Passes
Daytime or night-time - anytime is the right time to visit the Top of the Rock Observation Deck. Perched 70 stories above the city at Rockefeller Plaza, the panoramic views of Manhattan are unequaled anywhere else in New York City. Breathtaking vistas stretch for miles in every direction. You'll see New York's famous landmarks, including the Chrysler Building …
» see all New York City Tickets & Passes
» New York City Transfers
Why spend your precious vacation time waiting in long shuttle or taxi lines at New York's busy airports? Travel in speed and style from New York John F. Kennedy, La Guardia or Newark Airport to your Manhattan accommodation by private vehicle and reach your final destination relaxed and refreshed! 24 hours a day, 7 days a week …
» see all New York City Transfers
» New York City VIP & Exclusive Tours
Grab your camera and your Yankees jersey and head to Yankee Stadium to watch a game with a baseball legend. You'll be in the luxury party suite with top-notch views of the action! Live your dreams and get to know at least two Yankees legends while you enjoy a baseball game at the iconic New York City stadium. Meet the likes of Dwight Gooden, Mickey Rivers, Shane Spencer, Ron Guidry, Tommy John, Jeff Nelson …
» see all VIP & Exclusive Tours
» New York City Walking & Biking Tours
Indulge in some of New York City's most delectable treats on this dessert walking tour in Lower Manhattan. Visit several popular local bakeries and enjoy six tastings - you'll even get to design your own custom cupcake! Savor a gourmet chocolate cupcake at Crumbs Bake Shop, delight in a luxurious red velvet cupcake at famous Magnolia Bakery and even sample some gelato and cookies. This tour is sure to satisfy any sweet tooth! …
» New York City Water Sports
Hold onto your hats and get ready for the ride of your life aboard "The Beast" speedboat! Fast, loud and funny, "The Beast" delivers spectacular views and pumping music on a New York trip that's a rollercoaster, water ride and 30 fun-filled minutes of high-speed cruising, all in one! Your comic captains, Mad Dog and Wild Thing, take you on an excitin grace …
» see all New York City Water Sports
• All New York City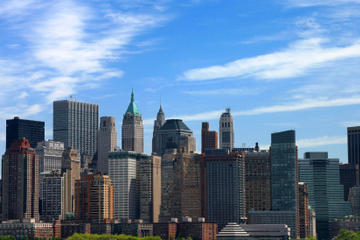 If you would like to view a complete list of all New York City Tours, Travel & Activities, you can search for great things to do by category, location, traveller reviews or price to plan the perfect magical journey.
Click here for ALL New York City Tours, Travel & Activities
« USA • Tours & Travel • Northeastern USA • New York • New York City