« USA • Things to Do • Southern USA • Tennessee
Tennessee Tours, Travel & Activities
The Great Smoky Mountains National Park is a World Heritage Biosphere Reserve and draws millions of visitors to Tennessee from around the region and the world anually. Covering nearly 1,000 square miles it is home to temperate rainforests and some of the rarest and most unique plant life in North America.
• Memphis
Named for the ancient Egyptian capital on the Nile, Memphis is best known for the rise and fall of two men who led vastly different movements. Elvis Presley rocketed to fame here in the mid-1950s. And it was here on April 4, 1968, that the Reverend Dr Martin Luther King Jr. was assassinated. Memphis culture draws heavily on claiming responsibility for giving birth to the blues in the early 20th-century. Favorite son WC Handy composed the first published blues tune just before WWI, making Memphis the home of the blues …
» all Memphis Tours, Travel & Activities
• Nashville
Admit it - just as you think LA when you think 'long-haired rocker' and Chicago when you think 'steamy blues' - when you think Nashville, you've got country music on your mind. And why not? Banners and billboards announce new recording stars like accolades in a high school yearbook, and streets bear the names of country legends like Roy Acuff and Chet Atkins. As the self-proclaimed 'Country Music Capital of the World', Nashville revels in its down-home glamour …
» all Nashville Tours, Travel & Activities
• Pigeon Forge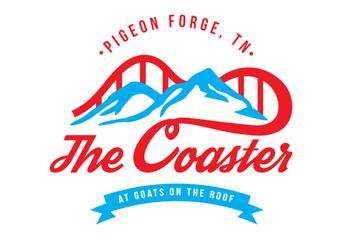 The Coaster at Goats on the Roof is an exciting journey through the hills of Tennessee at speeds just under 30mph and with a view that can't be seen anywhere else in town. Whether you enjoy riding alone or pairing up - it doesn't matter since the carts are designed to comfortably carry one or two people. Each cart is equipped with hand brakes so you can go slow if you are a little nervous, or let it rip if you are a speed demon! This hands-on ride is fun for the whole family, from children to grandparents …
» all Pigeon Forge Tours, Travel & Activities
… All Tennessee Tours & Activities
» Tennessee Cruises & Water Tours
Board one of the country's largest paddle-wheel boats for a spectacular lunch or dinner cruise down Nashville's Cumberland River! Relax and admire views from the decks, indulge in a Southern meal and enjoy live entertainment including talented musical performers, dancers and comedy …
» see all Tennessee Cruises & Water Tours
» Tennessee Cultural & Theme Tours
In the annals of American pop culture, Elvis Presley is the King, and Graceland is his palace. This 3-hour tour puts VIPs virtually in Elvis' footsteps: Explore Graceland, the top attraction in Memphis, with an audio-guided tour, including a VIP-only exhibit in the mansion. Get front-of-the-line access with the special all-day ticket. Hang out and gawk at his cars in the Automobile Museum. Take home a souvenir with you: the Keepsake Backstage Pass. At the end of the day, you'll feel like a king …
» see all Tennessee Cultural & Theme Tours
» Tennessee Food, Wine & Nightlife
Experience Nashville's nightlife come alive on this sightseeing tour! Aboard a comfortable coach with your guide, pass famous landmarks like LP Field, the Ryman Auditorium and the Parthenon in Centennial Park, all beautifully lit up at night. Enjoy a Southern barbeque dinner and have free time to stroll down Honky Tonk Row, full of a variety of clubs and live music venues …
» see all Tennessee Food, Wine & Nightlife
» Tennessee Shows & Concerts
No trip to Nashville is complete without a visit to the Grand Ole Opry, a famous venue home to the longest-running live radio show in America. With your ticket, enjoy an entertaining show and see where some of the world's most renowned country music stars launched their careers. You're sure to have a great time at this classic Nashville musical extravaganza! …
» see all Tennessee Shows & Concerts
» Tennessee Sightseeing Tours
Make the most of your Nashville visit by combining tours and attractions. With this package, you will get a ticket on the Nashville Trolley, where you will enjoy a 1 hour tour of the city. Additionally, you will have the opportunity to take part in a fun and interesting walking tour. Finally, what visit to Nashville would be complete without a visit to the Country Music Hall of Fame? That's included too! …
» see all Tennessee Sightseeing Tours
» Tennessee Tickets & Passes
The Memphis Music Attraction Discount Pass is your passport to the music history of Memphis. You will get entry into four of the most popular attractions in Memphis including Graceland, the famous home of Elvis Presley. Take a tour of Sun Studios - the birthplace of rock 'n' roll, where Elvis, Johnny Cash and Jerry Lee Lewis recorded and made a name for themselves …
» see all Tennessee Tickets & Passes
» Tennessee Transfers & Ground Transport
Skip the stress and confusion of finding a taxi upon arrival at Memphis or Nashville busy international airports. Instead, book a great-value private car in advance and enjoy convenient, affordable and reliable private transportation from the airport to your hotel in various destinations and for the return departure, …
» see all Tennessee Transfers & Ground Transport
» Tennessee Walking & Biking Tours
More than just music, discover the other side of Memphis, the darker side which has nothing to do with Elvis, rock 'n' roll or Soulsville! Hear chilling tales of Memphis' haunted history and supernatural going-ons during a 90 minute walking tour of the city. Your guide will lead your Memphis Ghosts Walking Tour through the dark mysteries and supernatural experiences of some of Memphis' oldest landmarks, such as the Orpheum Theater, Cotton Row and Handy Park …
» see all Tennessee Walking & Biking Tours
• All Tennessee
If you would like to view a complete list of all Tennessee Tours, Travel & Activities, you can search for great things to do by category, location, traveller reviews or price to plan the perfect magical journey.
Click here for ALL Tennessee Tours, Travel & Activities
« USA • Things to Do • Southern USA • Tennessee