« USA • Tours & Travel • Western USA • Washington
Washington Tours, Travel & Activities
Washington is the Evergreen State and has a lot to offer the visitor, both indoors and out. Seattle is the obvious starting point - most visitors arrive at Sea-Tac airport. From here, it's easy to strike out into the mountains and rain forests of the Olympic Peninsula, head to the rugged coastline or go inland toward the agricultural centers of Yakima, the wine country around Walla Walla or the feat of engineering that is the Grand Coulee Dam.

• Seattle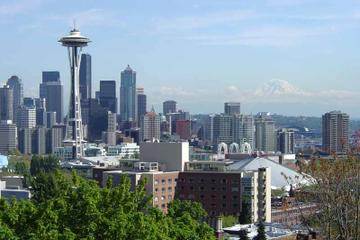 Ever wondered whether caffeine is a viable substitute for sunshine? If so, Seattle is your kind of town. More than any other city in the region, Seattle epitomizes what people know of (and how they feel about) the Pacific Northwest. Even so, it's got a few surprises up its sleeve. Never mind that its clear days can be suicidally few - its residents (Chairman Bill, perhaps, excepted) are among the nation's most outgoing and outdoorsy. If you're looking for lifestyle (and who isn't these days?), Seattle has it in spades …
» ALL Seattle Tours, Travel & Activities
• Chelan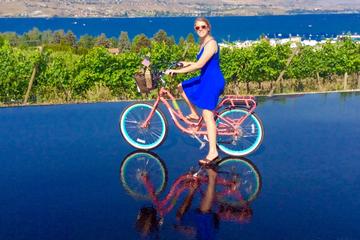 Whether you're returning to Lake Chelan or enjoying your first visit, a healthy and exciting way to experience this beautiful place is from the seat of an electric bicycle with your own personal tour guide! This excursion includes 3.5 hours of biking and exploring the beautiful sights of Chelan region. You'll feel the fresh air and be a part of the scenery instead of seeing it through the windows of a car or van. Get out and experience the sights up close, engaging all five of your senses to create memories you'll never forget! …
» ALL Chelan Tours, Travel & Activities
• Port Angeles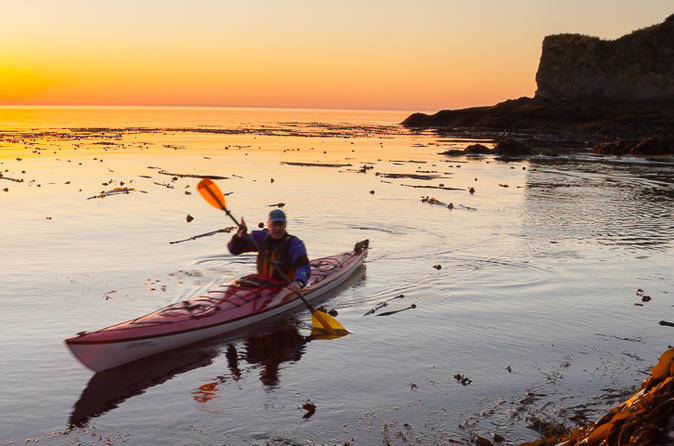 Soak up the solitude and awe inspiring scenery while kayaking along the cliff laden shoreline. You will have some of the best opportunities to enjoy wildlife closely including seals, otters, eagles, other marine birds and invertebrates. One of our favorite trips: following the designated Whale Trail, kayak the beautifully rugged and rocky cliff shoreline of Freshwater Bay on the Strait of Juan de Fuca. Freshwater Bay is a fantastic location for birding, beachcombing and discovering intertidal life, such as seastars …
» ALL Port Angeles Tours, Travel & Activities
• San Juan Islands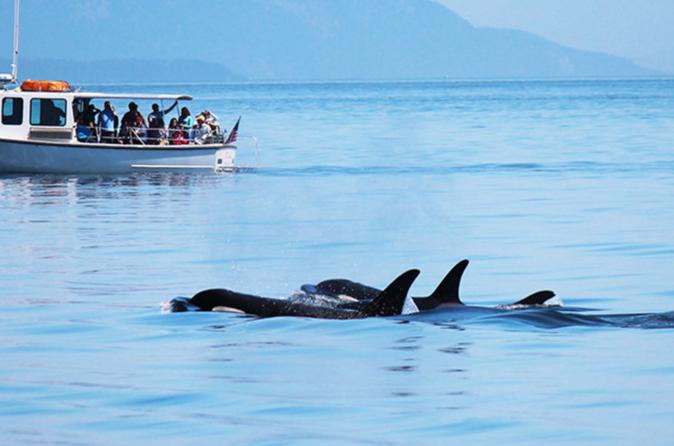 Enjoy an informative narrated cruise through the San Juan Islands in search of Orcas (Killer Whales), Humpback Whales and Minke Whales. The thrill of seeing one of these majestic creatures in-person will be an experience you will never forget. Please note this tour leaves from Orcas Island and you must take a ferry to get to the island from Seattle. Please ensure you can make it to the island in time if you are not already staying on Orcas Island …
» ALL San Juan Islands Tours, Travel & Activities
• All Washington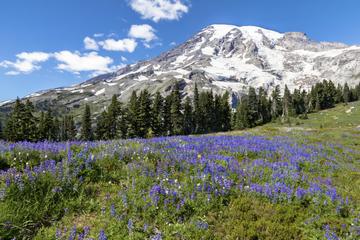 If you would like to view a complete list of all Washington Tours, Travel & Activities, you can search for great things to do by category, location, traveller reviews or price to plan the perfect magical journey.
» Click here for ALL Washington Tours, Travel & Activities
« USA • Tours & Travel • Western USA • Washington