BVI TOURS, TRAVEL & ACTIVITIES
The British Virgin Islands are a self-governing British overseas territory, situated in the Caribbean just to the east of the US Virgin Islands. The BVIs, as they are called, are a popular travel destination.
Quick Links

Shore Excursions
Cruises & Water Tours
Water Sports
Outdoor Activities
THINGS TO DO IN MAGICAL BVI: Cruises, Sailing & Water Tours, Day Trips & Excursions,
Family Friendly, Outdoor Activities, Shore Excursions, Water Sports,
Top Picks: BRITISH VIRGIN ISLANDS TOURS, TRAVEL & ACTIVITIES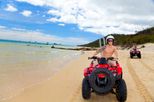 BRITISH VIRGIN ISLANDS CRUISES, SAILING & WATER TOURS


Ladies and gentlemen, start your engines! Hop aboard a fully automatic 200cc Rally ATV and explore Jost Van Dyke, the smallest of the four main isles of the British Virgin Islands. Conquer the rough island terrain and venture off the beaten path on a 6-hour ATV adventure tour! Travel by private boat to and from Road Town with your experienced guide

... see all



---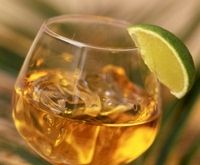 BRITISH VIRGIN ISLANDS DAY TRIPS & EXCURSIONS


Spend time exploring the beautiful sights of Tortola on a rum tasting and snorkel tour! Depart from the ferry dock and enjoy the gorgeous sights of Tortola. See Virgin Gorda and Guana Island as you head towards the Callwood Rum Distillery, where you'll enjoy an exquisite rum tasting. Relax on the island's white-sand beaches

... see all



---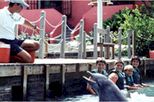 BRITISH VIRGIN ISLANDS FAMILY FRIENDLY TOURS


The Dolphin Discovery program is tailored to suit passengers of all ages and capabilities! Waist deep in water, you'll kiss, caress and observe the dolphins as they perform high energy tricks that will absolutely amaze you! If you wish, move deeper into the water while the dolphins swim and play around you! Perfect for the whole family!

... see all



---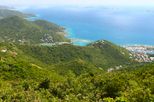 BRITISH VIRGIN ISLANDS OUTDOOR ACTIVITIES


Get out of Road Town for a few hours and explore Sage Mountain National Park. Enjoy a leisurely, guided hiking tour of the park, which boasts the highest point in the Virgin Islands. Be on the lookout for the many species of birds which inhabit the area and get unparalleled views of both the US Virgin Islands and British Virgin Islands!

... see all



---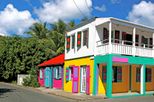 BRITISH VIRGIN ISLANDS SHORE EXCURSIONS


While you're in port in Tortola, explore some of the island's most famous attractions on this fun and entertaining shore excursion! After pickup from the Road Town cruise ship port, enjoy a car ride through Road Town and along Tortola's southern coast. Stop to watch dolphins swimming in the crystal-clear Caribbean, shop around Soper's Hole

... see all



---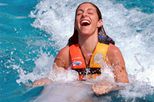 BRITISH VIRGIN ISLANDS WATER SPORTS


Have you ever kissed a dolphin? Here is your chance to get close to one of the sea's most incredible creatures. Be amazed at how intelligent these animals are. Relax while you are taken on a belly-ride around the water by your new friend and watch their playful antics as they show off a series of energy filled activities!

... see all



---
British Virgin Islands Tours, Travel & Activities
---

CARIBBEAN TOURS, TRAVEL & ACTIVITIES

BRITISH VIRGIN ISLANDS HOTELS & ACCOMMODATION
---
---
HOME • CARIBBEAN • CARIBBEAN TOURS & TRAVEL • British Virgin Islands Tours & Travel
Looking for something specific?
---
---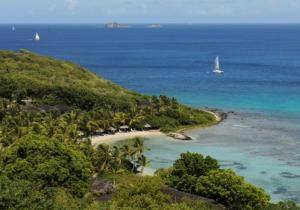 PLACES TO STAY IN THE BVI
---
---
---