PUERTO PLATA TOURS & TRAVEL
No other city provides such a lively, inclusive snapshot of contemporary Dominican Republicn society. Downtown you'll find the animated bustle of Dominican Republicn urban life and historic sites that speak volumes about the island's history.
Quick Links

Outdoor Activities
Water Sports
Family Friendly
Transfers
THINGS TO DO IN PUERTO PLATA: Cruises, Sailing & Water Tours, Day Trips, Family Friendly,
Food & Nightlife, Outdoor Activities, Tickets & Passes, Transfers, Water Sports,
Top Picks: PUERTO PLATA TOURS, TRAVEL & ACTIVITIES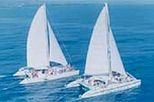 PUERTO PLATA CRUISES, SAILING & WATER TOURS


Be a millionaire for a day as you sail on a 54ft catamaran along the North Coast from the Bay of Playa Dorada to the beautiful bay of Sosua. Let the wind carry you to magnificent hidden beaches bordered by crystal clear waters and enjoy the wild, intact beauty of the Dominican Republic's fine sand beaches. The crew are available to assist you with snorkeling tuition

... see all



---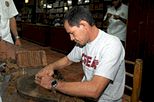 PUERTO PLATA DAY TRIPS & EXCURSIONS


A day of history and beautiful scenery as you take in the sights and history of Santiago, the first capital of the Dominican Republic, followed by a visit to Jarabacoa Waterfalls. In Santiago you will visit a cigar factory where you can see them being hand rolled, and also have the chance to buy at factory prices. Also visit a ceramic factory with the ceramic, faceless dolls

... see all



---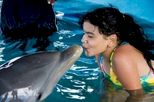 PUERTO PLATA FAMILY FRIENDLY TOURS


For a fun way for the entire family to enjoy the breathtaking, once in a lifetime experience of an up close and personal dolphin encounter, book Ocean World's Dolphin Encounter Interaction Program! This program is suitable for all ages and offers guests the opportunity to touch, kiss, hug and dance with these beautiful mammals!

... see all



---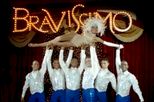 PUERTO PLATA FOOD, WINE & NIGHTLIFE


The most spectacular night tour on this beautiful island! Enjoy a delicious dinner before seeing spectacular night shows! See 'Bravissimo', a Las Vegas style show and highlight of your vacation, before trying your luck at the glamorous casino! A member of Ocean World's friendly and courteous guest services team will escort you from your hotel

... see all



---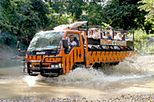 PUERTO PLATA OUTDOOR ACTIVITIES


Your professional guide will entertain you with knowledge and humor on an exciting excursion through the beautiful Dominican countryside to see how the locals live. Wave at the friendly children as you enter laid-back villages where native culture flourishes and time seems to have stood still. Aboard all-terrain trucks you will discover the wide expanses of sugar cane fields

... see all



---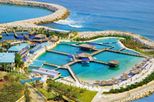 PUERTO PLATA TICKETS & PASSES


Come in and explore Ocean World, the Caribbean's most extensive adventure park! Enjoy hours of unlimited enjoyment as you get the opportunity to touch, pet and feed dolphins, sea lions, sharks, stingrays and exotic tropical birds. Meet the tigers, walk through rainforest and much more! Fun for the whole family!

... see all



---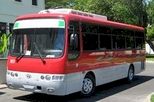 PUERTO PLATA TRANSFERS


Travel between Puerto Plata Airport and your Dominican Republic hotel with a convenient round-trip transfer service. Transfer services are available 24 hours a day, 7 days a week. Transfers are available to: Puerto Plata, Maimon, Playa Dorada, Sosua, Cabarete. When making a booking, you will need to advise your flight and hotel details

... see all



---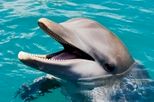 PUERTO PLATA WATER SPORTS


Find out why the dolphin swim is the most popular program at Ocean World! During your 30-minute encounter you'll dance, hug, pet and swim with the dolphins. Finishing with a spectacular dorsal fin tow, your dolphin swim is assured to be the most memorable highlight of your Puerto Plata vacation! Rarely do we get the chance to experience these intriguing mammals

... see all



---
---
More Resources for Puerto Plata Tours, Travel & Activities
---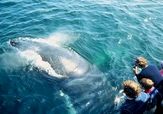 Puerto Plata Tours with DoSomethingDifferent.com
DoSomethingDifferent.com is the UK's most comprehensive resource for travellers looking for inspiration on 'what to do', once in their chosen destination. Exhilarating and attention grabbing Worldwide Attractions, Experiences, Activities and Attraction Tickets. For travellers everywhere. ...

---

DOMINICAN REPUBLIC TOURS, TRAVEL & ACTIVITIES

PUERTO PLATA HOTELS & RESORTS
---
---
HOME • CARIBBEAN • CARIBBEAN TOURS • DOMINICAN REPUBLIC •

Puerto Plata Tours
Looking for something specific?
---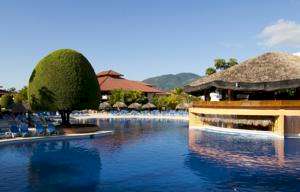 PLACES TO STAY IN PUERTO PLATA
---
---
---
---
---