US VIRGIN ISLANDS TOURS & ACTIVITIES
Saint Thomas is an island in the Caribbean Sea and a constituent of the United States Virgin Islands (USVI). Located on the island is the territorial capital and port of Charlotte Amalie.
Quick Links

Shore Excursions
Water Sports
Outdoor Activities
Family Friendly
THINGS TO DO IN THE US VIRGIN ISLANDS: Day Trips, Family Friendly, Outdoor Activities, Shore Excursions, Theme Parks, Sightseeing Tours, Transfers, Water Sports,
Top Picks: US VIRGIN ISLANDS TOURS, TRAVEL & ACTIVITIES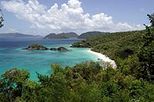 US VIRGIN ISLANDS DAY TRIPS & EXCURSIONS


Enter a world of unsurpassed pristine beauty! Experience Cruz Bay, the capital of St. John, where a national park covers over half of the island. At Trunk Bay, you'll have the opportunity to swim and snorkel at the world famous underwater trail. Book now to have a wonderful day out in the natural surrounds of St. John

... see all



---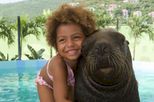 US VIRGIN ISLANDS FAMILY FRIENDLY TOURS


Get up close and personal with a South American sea lion at Coral World Ocean Park. Learn about these fascinating animals while observing their entertaining behavior on land at this strictly out-of-the-water sea lion encounter. Book now for a family-friendly activity in the U.S. Virgin Islands you won't forget! Sea lions are a very friendly

... see all



---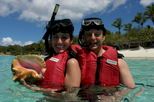 US VIRGIN ISLANDS OUTDOOR ACTIVITIES


Discover the Caribbean beauty of St. John on a combination kayak, hike, and snorkel tour of Caneel Bay. Kayak in the turquoise waters of the Virgin Islands National Park, snorkel in grass bed areas often frequented by sea turtles, and hike the picturesque forest trails of Turtle Point. Outdoor adventures that are fun for nature enthusiasts and families alike!

... see all



---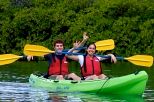 US VIRGIN ISLANDS SHORE EXCURSIONS


Hop off your cruise ship and head over to the marina on Bovoni Road for a St. Thomas shore excursion on Mangrove Lagoon! Spend a few hours on this protected sanctuary and take part in an eco-adventure of a lifetime. Kayak and snorkel through the crystal-clear waters and take in breathtaking views of the surrounding islands and tropical marine life

... see all



---


US VIRGIN ISLANDS THEME PARKS


Embark on a journey that will definitely be the highlight of your visit to the Virgin Islands! At Coral World, you'll experience the beauty and magic of life both under and above the Caribbean Sea as you explore 5 acres (217,000 sq. feet) of exotic aquariums, outdoor pools, nature trails and the unique undersea observatory tower

... see all



---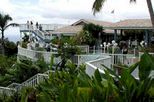 US VIRGIN ISLANDS SIGHTSEEING TOURS


St. Thomas - an island famous for beautiful views and vistas. Visit breathtaking Magens Bay, St. John and the ongoing chain of British Virgin Islands. Book now to enjoy your day in the Caribbean in these luxurious, natural surroundings. This is a highly informative and enjoyable tour of the highlights of St. Thomas, an island famous for beautiful views

... see all



---

US VIRGIN ISLANDS TRANSFERS


Professional, competent and reliable. From the moment you arrive, this service will provide a comfortable and efficient transfer from St. Thomas Airport to your desired destination. Simple and easy, just select your Zone location, make the booking and the rest is taken care of for you. Make your arrival and departure in St Thomas smooth and hassle free

... see all



---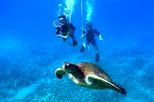 US VIRGIN ISLANDS WATER SPORTS


Do you want a diver's view of a coral reef, but you're not a certified diver? Then this Snuba adventure is what you're searching for! You'll get to explore the beauty of the underwater world of St. Thomas on this diving experience of a cross between snorkeling and scuba diving. Also included is entrance to Coral World Ocean Park so you'll get to explore the park

... see all



---
---
More Resources for US Virgin Islands
---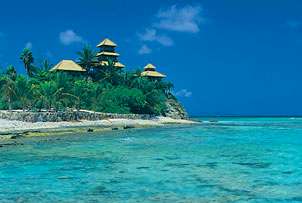 Necker Island with Virgin Experiences
Have the experience of a lifetime on Sir Richard Branson's private island in the British Virgin Islands. Join others on the island for 'celebration week' so called because the atmosphere is one of celebration where couples can get together for plenty of eating, drinking and merriment! ...

---

DISCOVER THE US VIRGIN ISLANDS

CARIBBEAN TOURS, TRAVEL & ACTIVITIES
---
---
HOME • CARIBBEAN • CARIBBEAN TOURS & TRAVEL • US Virgin Islands Tours & Travel
Looking for something specific?
---
---
---