YUCATAN PENINSULA HOTELS
The Yucatan Peninsula, in Southeastern Mexico, separates the Caribbean Sea from the Gulf of Mexico. The peninsula lies east of the Isthmus of Tehuantepec, a northwestern geographic partition separating the region of Central America from the rest of North America. The peninsula comprises the Mexican states of Yucatan, Campeche, and Quintana Roo.
Quick Links

Playa del Carmen
Cancun Hotels
Tulum Hotels
Cozumel Hotels
YUCATAN PENINSULA: CAMPECHE, QUINTANA ROO, YUCATAN,
YUCATAN PENINSULA HOTELS, RESORTS & ACCOMMODATION
---
CAMPECHE HOTELS, RESORTS & ACCOMMODATION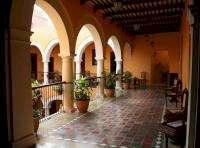 CAMPECHE Hotels & Accommodation


Campeche is a city and municipality of Mexico located on the shore of the Gulf of Mexico. The city was founded in 1540 by Spanish conquistadores as San Francisco de Campeche atop the pre-existing Maya city of Canpech or Kimpech. The Pre-Columbian city was described as having 3,000 houses and various monuments ...
---
YUCATAN HOTELS, RESORTS & ACCOMMODATION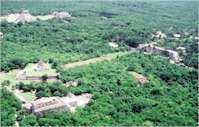 CHICHEN ITZA Hotels & Resorts


Many tourists visit the Mayan archaeological site of Chichen Itza as a day trip, especially from Cancun, more than 100 miles away. This allows time to see only a portion of this large site. If you stay a night here, come to the ruins early in the day before the sun is so hot, and before most of the day-trippers arrive ...
---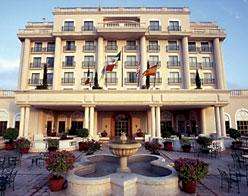 MERIDA Hotels & Resorts


Merida is a city of contrasts. You will find elegant hotels, restaurants and malls in the northern part of the city. A large central market and numerous small shops are found all around the main plaza. Merida has a rich cultural life which also reflects its diversity. Many free concerts and other events are held daily ...
---

MEXICO TOURS, TRAVEL & ACTIVITIES

MEXICO HOTELS & ACCOMMODATION
---
HOME • MEXICO • MEXICO HOTELS •

YUCATAN PENINSULA HOTELS
Looking for something specific?
IN THIS SECTION:
... MEXICO HOTELS
YUCATAN PENINSULA
QUINTANA ROO
Akumal, Campeche, Cancun, Chichen Itza, Cozumel, Holbox Island, Isla Mujeres, Merida, Playa del Carmen, Puerto Morelos, Tulum,


KEY SECTIONS you may also like:
Discover
Mexico
Mexico
Tours
---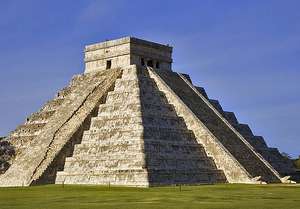 THINGS TO DO IN THE MAYAN RIVIERA
---
---