HOME • MONTENEGRO HOTELS
MONTENEGRO HOTELS
Montenegro, meaning Black Mountain, is a country located in Southeastern Europe. Montenegro has a coast on the Adriatic Sea to the south-west and is bordered by Croatia, Bosnia and Herzegovina, Serbia, Kosovo and Albania. Its capital and largest city is Podgorica, while Cetinje is the former Royal Capital City.
Quick Links

Budva Hotels
Podgorica Hotels
Kotor Hotels
Petrovac Hotels
PLACES TO STAY IN MAGICAL MONTENEGRO: Andrijevica, Bar, Bigovo, Bijela, Bjelila, Budva, Canj, Cetinje, Danilovgrad, Herceg-Novi, Igalo, Kamenari, Kolasin, Kotor, Meljine, Milocer, Perast, Petrovac na Moru, Podgorica, Prcanj, Sveti Stefan, Tivat, Ulcinj, Zabljak,
MONTENEGRO HOTELS & ACCOMMODATION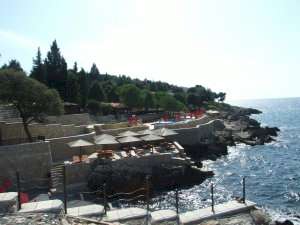 BAR Hotels & Accommodation


Like most Montenegrin towns, throughout its history Bar has belonged to various civilizations and cultures. What makes it stand out among Montenegrin towns today is that it is representative of several of the cultures that it belongs to, and in some cases had belonged to for centuries. Here, the heritage of one epoch would become the ground for development of the next ...
---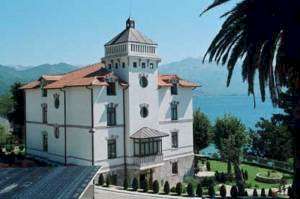 BIJELA Hotels & Accommodation


Bijela is a coastal town within the municipality of Herceg Novi, Montenegro. It is located north of Herceg Novi, by the Verige strait of the Kotor Bay. Bijela is the home of Bijela Adriatic shipyard, the largest maintenance and repair shipyard dock in Montenegro ...
---

BUDVA Hotels & Accommodation


Budva is a coastal town in Montenegro. The coastal area around Budva, called the Budvanska rivijera, is the centre of Montenegro's tourism, and is well known for its sandy beaches, diverse nightlife, and examples of Mediterranean architecture. Budva is 2,500 years old, which makes it one of the oldest settlements on the Adriatic sea coast ...
---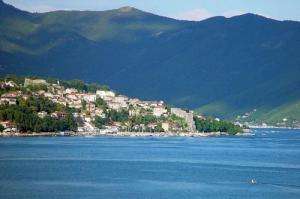 HERCEG-NOVI Hotels & Accommodation


Herceg Novi is a coastal town in Montenegro located at the entrance to the Bay of Kotor and at the foot of Mount Orjen. Herceg Novi has had a turbulent past, despite being one of the youngest settlements on the Adriatic. A history of varied occupations has created a blend of diverse and picturesque architectural style in the city ...
---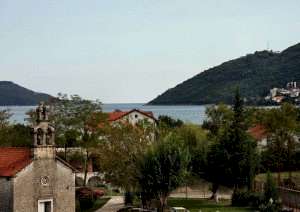 IGALO Hotels & Accommodation


Igalo is a town next to Herceg-Novi which is accessible via the E65/E80 North headed to Dubrovnik, Croatia. Located on the slopes of Mount Orjen, Igalo is regionally famous for the DR Simo Miloševic Institute, a Mediterranean themed health spa which formerly attracted many tourists. The institute is one of the unique hospitals and spas in the Balkans ...
---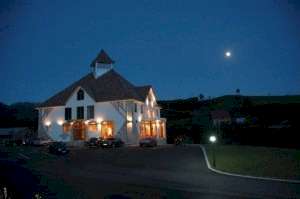 KOLASIN Hotels & Accommodation


Kolasin is a town in northern Montenegro. Kolasin is one of the centres of Montenegro's mountain tourism. Although Zabljak is considered more attractive destination, Kolasin has the advantage of being easily accessible by road and rail. Biogradska Gora national park is in the town's vicinity ...
---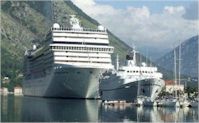 KOTOR Hotels & Accommodation


Kotor is a coastal town in Montenegro. It is located in a most secluded part of Gulf of Kotor. The old Mediterranean port of Kotor is surrounded by an impressive city wall built by the Republic of Venice and the Venetian influence remains dominant among the architectural influences. With the nearly overhanging limestone cliffs, one of the great Mediterranean landscapes ...
---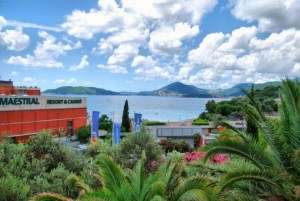 MILOCER Hotels & Accommodation


Milocer beach is located near the former summer residence of the royal family Karadordevic, built in 1934. The beach is 280 m long, surrounded by woods covering the area of 18 ha, with rare exotic tree species like the Lebanon Cedar, tropical mimosas, loquats, cacti, agavas and others. Milocer beach belongs to high category of sandy beaches ...
---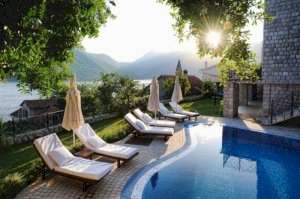 PERAST Hotels & Accommodation


Perast is an old town in Bay of Kotor, Montenegro. It is situated a few kilometres northwest of Kotor. Near Perast there are two small islands: one is called St. George island, and the other called Gospa od Skrpjela (Our Lady of the Rock), and each has a picturesque chapel. Gospa od Skrpjela is the only artificially built island in the Adriatic ...
---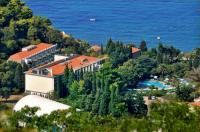 PETROVAC NA MORU Hotels & Accommodation


Petrovac or Petrovac na Moru is a coastal town in Montenegro, within the Budva municipality. Petrovac is located on the coast between Budva and Bar, where the old mountain road from Podgorica reaches the coast. It has a 600 metre long sandy beach and it is a popular tourist destination. Petrovac is seen as a somewhat calmer resort ...
---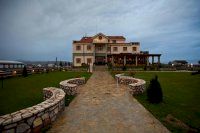 PODGORICA Hotels & Accommodation


Podgorica ('under the small hill'), is the capital and largest city of Montenegro. Podgorica's favourable position at the confluence of the Ribnica and Moraca rivers and the meeting point of the fertile Zeta Plain and Bjelopavlic'i Valley has encouraged settlement. The city is close to winter ski centres in the north and seaside resorts on the Adriatic Sea ...
---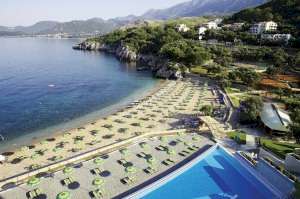 SVETI STEFAN Hotels & Accommodation


Sveti Stefan ('Saint Stephen') is a seaside resort in western Montenegro, located 5 km southeast of Budva, on the Budva Riviera. It used to be a tidal island, but is now permanently connected to the mainland by a narrow isthmus. Sveti Stefan was featured on cover of prestigious National Geographic Traveler ...
---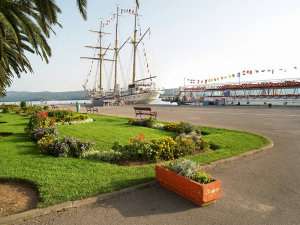 TIVAT Hotels & Accommodation


Tivat is a coastal town in southwest Montenegro, located in the Bay of Kotor. It has a population of 9,467 (2003 census). Tivat is an area with extraordinary natural beauty. Its geographical position, climate and natural beauty make it a very attractive tourist destination. Boka was described and celebrated in verse by many poets, writers and scientists ...
---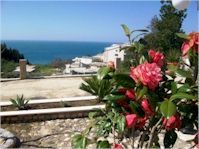 ULCINJ Hotels & Accommodation


Ulcinj is a coastal town and municipality in Montenegro. Ulcinj is the centre of Ulcinj Municipality and the centre of the Albanian community in Montenegro. The wider area of Ulcinj has been inhabited since the Bronze Age, based on dating of Illyrian tombs (tumuli) found in the village of Zogaj, in the vicinity of Ulcinj ...
---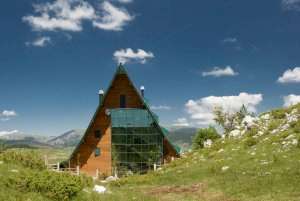 ZABLJAK Hotels & Accommodation


Zabljak is a small town in northern Montenegro. The town is in the centre of the Durmitor mountain region and with an altitude of 1,456 metres, it is the highest situated town on the Balkans. The entire area of Durmitor mountain is protected as a national park, and offers great possibilities for both winter and summer mountain tourism ...
---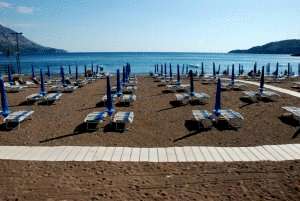 All MONTENEGRO Hotels & Accommodation
If you are not looking for a particular area of Montenegro, and prefer to search for your accommodation by category, amenities, price, or location to the towns and attractions (which you can view on an interactive map), then please click here to view all hotels in Montenegro ...

---
---
---
---
HOME • MONTENEGRO HOTELS
Looking for something specific?
IN THIS SECTION:
MONTENEGRO HOTELS
Andrijevica, Bar, Bigovo, Bijela, Bjelila, Budva, Canj, Cetinje, Danilovgrad, Herceg-Novi, Igalo, Kamenari, Kolasin, Kotor, Meljine, Milocer, Perast, Petrovac na Moru, Podgorica, Prcanj, Sveti Stefan, Tivat, Ulcinj, Zabljak,


---
---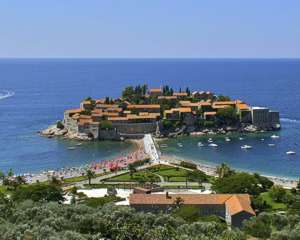 Montenegro with Balkan Holidays
---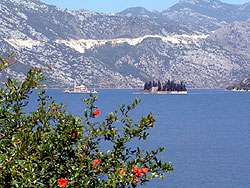 Montenegro with Directline Holidays
---
---
Gospa Od Zdravlja Church, Kotor,
Kotor Bay, Montenegro
---
Aqueduct Dating from the 17th Century, Montenegro
---