SANTA CATARINA HOTELS & RESORTS
Santa Catarina is a state in southern Brazil with one of the highest standards of living in Latin America. Its capital is Florianopolis, which mostly lies on the Santa Catarina Island. Neighbouring states are Rio Grande do Sul to the south and Parana to the north. It is bounded on the east by the Atlantic Ocean, and to the west it borders the province of Misiones, Argentina.
Quick Links

Florianopolis Hotels
Balneario Camboriu
Bombinhas Hotels
Praia do Rosa Hotels
PLACES TO STAY IN SANTA CATARINA: Aracatuba, Balneario Camboriu, Barra Velha, Blumenau, Bombinhas, Bom Jardim da Serra, Chapeco, Corupa, Criciuma, Florianopolis, Fraiburgo, Garopaba, Governador Celso Ramos, Guarda, Imbituba, Itacorubi, Itajai, Itapema, Itapoa, Jaragua do Sul, Joinvile, Laguna, Lajes, Navegantes, Palhoca, Pantano do Sul, Pescadores, Picarras, Pinheira, Piratuba, Pomerode, Porto Belo, Praia do Rosa, Rio do Pouso,
Sao Bento do Sul, Sao Francisco do Sul, Sao Jose, Timbo, Tubarao, Urubici,
SANTA CATARINA HOTELS & ACCOMMODATION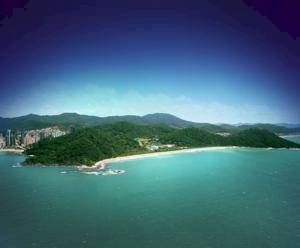 BALNEARIO CAMBORIU Hotels & Accommodation


Balneario Camboriu is a major beach resort in the Brazilian southern state of Santa Catarina. The town, with its steep hills dropping down to the sea, is popular amongst South Americans. The main ocean boulevard is called Avenida Atlantica. Balneario Camboriu is famous for the cable car which links the two beaches of Balneario Camboriu and Laranjeiras ...
---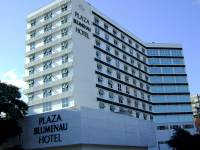 BLUMENAU Hotels & Accommodation


Blumenau is a city in Vale do Itajai, state of Santa Catarina, in southern Brazil. It was founded on September 2, 1850 by Dr. Hermann Bruno Otto Blumenau along with 17 German immigrants. A few years later Fritz Muller migrated to Blumenau as well. A new market, but expanding rapidly is the production of beer craft, such as Eisenbahn ...
---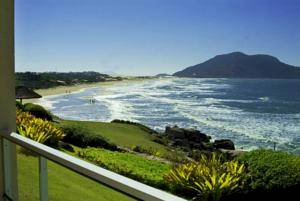 FLORIANOPOLIS Hotels & Accommodation


Canela, meaning Cinnamon in Portuguese and Spanish, is a town located in the Serra Gaucha of Santa Catarina, Brazil. Both Canela and neighboring Gramado are important tourist resorts and they both draw many visitors each year. Ecotourism is very popular in the area and there are many opportunities for hiking, rock climbing, horseback riding and river rafting ...
---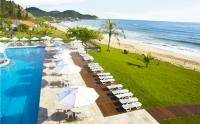 ITAPEMA Hotels & Accommodation


Itapema is a city in Santa Catarina, Brazil. Itapema is the third most popular tourist destination in Santa Catarina. The beaches are the biggest tourist attraction and the Meia Praia, or Middle Beach of Itapema is the longest. Itapema can be accessed from highway BR-101 and it is surrounded by a rocky coastline ...
---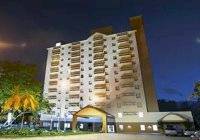 JOINVILE Hotels & Accommodation


Joinville is a city in Santa Catarina State, in the Southern Region of Brazil. Joinville is Santa Catarina's largest city. Owing to urban development and relatively good infrastructure, Joinville has become a major center for events and business conferences. The city has one of the highest standards of living in Brazil ...
---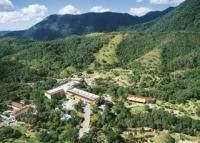 PALHOCA Hotels & Accommodation


Palhoca is located in Florianopolis Region. It is bordered on the north by Sao Jose, on the northwest by Sao Pedro de Alcantara, on the southwest by Santo Amaro da Imperatriz, on the south by Paulo Lopes and on the east by Santa Catarina Island south bay. The Palhoca coast consists in a long mangrove and beaches on the south ...
---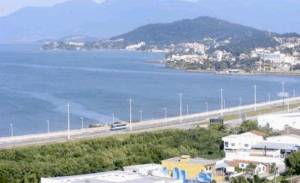 SAO JOSE Hotels & Accommodation


Sao Jose is a city in Santa Catarina, Brazil. It is a suburb located approximately five kilometers from Florianopolis, the state capital. It encircles the continental section of Florianopolis. Sao Jose has some industries such as telecommunication equipment, textiles, and food processing. The main districts are Campinas, Barreiros and the Historic Centre....
---
Hotels & Accommodation in all of Santa Catarina, Brazil
---
---

BRAZIL TOURS, TRAVEL & ACTIVITIES

BRAZIL HOTELS & ACCOMMODATION
---
---
HOME • BRAZIL • BRAZIL HOTELS • SOUTHERN REGION •

SANTA CATARINA
Looking for something specific?
IN THIS SECTION:
... BRAZIL HOTELS & RESORTS
... SOUTHERN BRAZIL HOTELS
SANTA CATARINA HOTELS
Aracatuba, Balneario Camboriu, Barra Velha, Blumenau, Bombinhas, Bom Jardim da Serra, Chapeco, Corupa, Criciuma, Florianopolis, Fraiburgo, Garopaba, Governador Celso Ramos, Guarda, Imbituba, Itacorubi, Itajai, Itapema, Itapoa, Jaragua do Sul, Joinvile, Laguna, Lajes, Navegantes, Palhoca, Pantano do Sul, Pescadores, Picarras, Pinheira, Piratuba, Pomerode, Porto Belo, Praia do Rosa, Rio do Pouso, Sao Bento do Sul, Sao Francisco do Sul, Sao Jose, Timbo, Tubarao, Urubici,


KEY SECTIONS you may also like:
Discover
Brazil
Brazil
Tours
---
---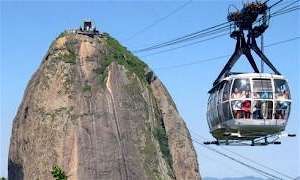 THINGS TO DO IN BRAZIL
---
---
---