» BRAZIL • Tours & Travel
Brazil Tours, Travel & Activities
Brazil is the largest country in South America. Famous for its annual carnival in Rio de Janeiro and its soccer tradition, the country is, in all aspects, characterized by great diversity. From the bustling urban mosaic of Sao Paulo to the infinite cultural energy of Pernambuco and Bahia, the untouched wilderness of the Amazon rainforest and world-class landmarks such as the Iguazu Falls, there is plenty to see and do in Brazil.

• Rio de Janeiro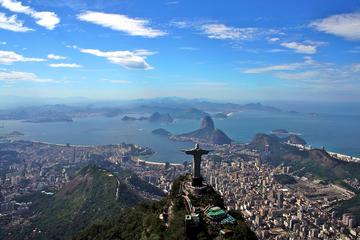 Planted between lush, forest-covered mountains and breathtaking beaches, the Cidade Maravilhosa (Marvelous City) has many charms at her disposal. The Cariocas - as the inhabitants are called - thrive on dance, beach, sport and sun. While large-scale festivities like Carnaval make Rio famous, there are countless occasions for revelry - Saturday at Ipanema Beach, admiring Corcovado and Sugar Loaf, soccer at Maracana Stadium, or an impromptu samba …
» see all Rio de Janeiro Tours, Travel & Activities
• Paraty
Whether it's relaxing on the shores of nearby remote islands, exploring colonial architecture in the town's Historic Center of Paraty, or wandering scenic trails that wind through the steep mountain passes of the lush Serra da Bocaina National Park, a trip to Paraty is filled with options. History lovers can spend the day immersed in culture while divers explore the depths of the Atlantic, but it's still the pristine beaches that continue to draw travelers to this coastal town …
» see all Paraty Tours, Travel & Activities
• Sao Paulo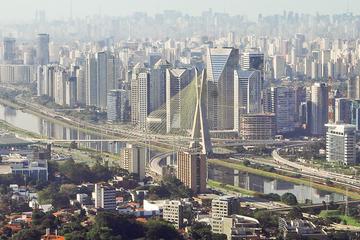 Few cities of its size are as underrated as Sao Paulo. Many visitors to Brazil know it as the primary international gateway and connection point for more famous beach destinations, but those same visitors are missing out on an exhilarating, culture-rich metropolis that offers a diverse and award-winning gastronomic scene and stellar 24-hour nightlife. Home to over ten million Brazilians of various ethnic backgrounds - Portuguese, African, Japanese, Italian, German, Syrian - this financial powerhouse is ripe for exploration …
» see all Sao Paulo Tours, Travel & Activities
• Fortaleza
Considering its isolation on the Brazilian map, Fortaleza is a surprisingly large and sprawling city. In fact, it rivals Recife as the Northeast's most important fishing port and commercial center above Salvador. Its attractions are packed along the beaches and the rest of the city is endlessly residential. The beaches are not as attractive as you might hope, yet with its wild party atmosphere Fortaleza deserves a visit …
» see all Fortaleza Tours, Travel & Activities
• Natal
Surrounded by impressively large sand dunes, Natal's main attractions are beaches, buggy rides and nightlife - don't come here if you seek museums and theater. These days, most visitors stay in the southern beach neighborhood of Ponta Negra, 12km from the center. It is a striking location, overlooked by fantastic dunes, and with steady surf and some great nightlife in the Alto de Ponta Negra area …
» see all Natal Tours, Travel & Activities
• Porto de Galinhas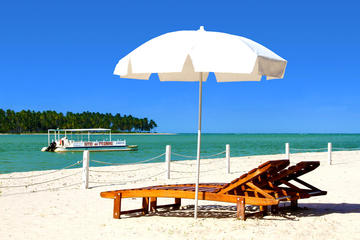 Porto de Galinhas has been voted Best Brazilian Beach for the eighth time in a row by the readers of Voyage & Tourism Brazilian magazine. According to this magazine, the main reasons given are the beauty of the natural pools (the closest to the coast in all of Brazil), the ecological trails, the hotel infrastructure and the proximity to a large city and the airport in Recife. According to history the town was called Porto Rico (Puerto Rico) until 1850 …
» see all Porto de Galinhas Tours, Travel & Activities
• Recife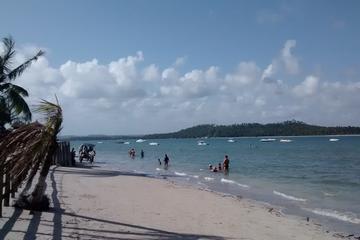 Recife is located at the confluence of the Beberibe and Capibaribe rivers before they flow into the Atlantic Ocean. It is a major port on the Atlantic Ocean. Its name is an allusion to the stone reefs that are present by the city's shores. The many rivers, small islands and over 50 bridges found in Recife city centre characterise its geography and led to the city being called the "Brazilian Venice" …
» see all Recife Tours, Travel & Activities
• Salvador da Bahia
Salvador da Bahia has an energy and unadorned beauty that few cities can match. Its brilliantly hued center is a living museum of 17th- and 18th-century architecture and gold-laden churches. Wild festivals happen frequently, with drum corps pounding out powerful rhythms against the backdrop of brilliantly hued colonial buildings nearly every day of the year. Aside from the many attractions within Salvador, gorgeous coastline lies right outside the city …
» see all Salvador da Bahia Tours, Travel & Activities
• Curitiba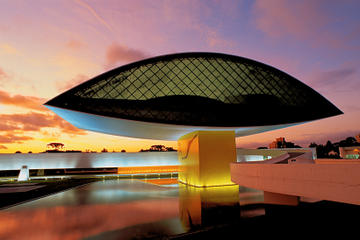 Curitiba is an important cultural, political, and economic centre in Latin America. The city sits on a plateau at 932 metres (3,058 ft) above sea level. It is located 105 kilometres (65 mi) west of the seaport of Paranaguá and is served by the Afonso Pena International and Bacacheri airports. The city hosts the Federal University of Paraná, established in 1912 …
» see all Curitiba Tours, Travel & Activities
• Foz do Iguacu
While the main attraction in this city is most certainly the falls, there are other sights to be seen in Foz do Iguacu. Nature and wildlife preserves abound as well as the chance to peer over the border into two neighboring countries - and even visit them! Be sure to dedicate adequate time to exploring this city - it's definitely worth more than just a day trip …
» see all Foz do Iguacu Tours, Travel & Activities
• Itajai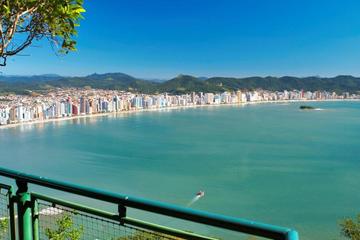 Visit Itajaí and Balneario Camboriu, cities full of attractive things to do all year long. It is a cable car that connects the Central Beach to Laranjeiras Beach. This equipment has 47 cable cars that runs 1600 meters (one mile) starting from Barra Sul Station, stopping on the top of the hill at the Mata Atlantica Station to visit the Environmental Park, trails and enjoy spectacular views from its viewpoints. Our next stop is the charming Laranjeiras Beach. It is time to enjoy this beach and have lunch there …
» see all Itajai Tours, Travel & Activities
• Manaus
Most visitors to Manaus come for one main reason: it is the mouth of the Amazon. This international port city is fairly pedestrian but serves as a jumping off point to explore the mysteries and discoveries of the Amazon River and jungle. While in town, be sure to check out Encontro das Aguas, the confluence of the Rio Negro and the Solimoes. From there, journey into the Amazon for deep exploration of one of the most diverse and expansive ecosystems on the planet …
» see all Manaus Tours, Travel & Activities
• All Brazil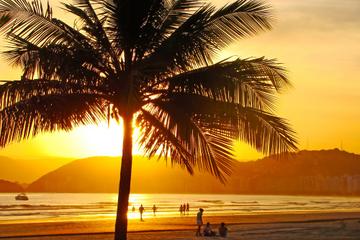 If you would like to view a complete list of all Brazil Tours, Travel & Activities, you can search for great things to do by category, location, traveller reviews or price to plan the perfect magical journey.
» Click here for ALL Brazil Tours, Travel & Activities
» BRAZIL • Tours & Travel