ST. LUCIA HOTELS & RESORTS
St Lucia is the perfect Caribbean island for your luxury holiday, with honey-coloured beaches, coral reefs, sulphur springs and magnificent waterfalls. You'll find the best beaches in the north or south-west of St Lucia, but for the truly dreamy palm-lined coves and bays scattered around the coast, you'll need to hop on a boat
Quick Links

Castries Hotels
Gros Islet Hotels
Soufriere Hotels
Rodney Bay Hotels
PLACES TO STAY IN MAGICAL ST. LUCIA: Anse La Raye, Cap Estate, Castries, Gros Islet, Jalousie, Marigot, Marisule Estate, Micoud, Rodney Bay, Soufriere, Vieux Fort,
Top Picks: ST. LUCIA HOTELS, RESORTS & ACCOMMODATION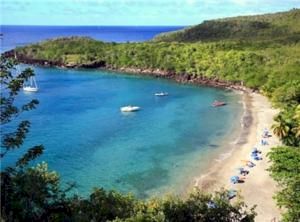 ANSE LA RAYE Hotels & Accommodation


Anse la Raye is a town in Saint Lucia; it is located on the island's western side, near Marigot Bay. It is a picturesque place with fine examples of French and English colonial architecture. The name Anse la Raye is derived from the rays that are found in the bay, the English translation means Bay of Rays. Two rivers flow into the bay ...
---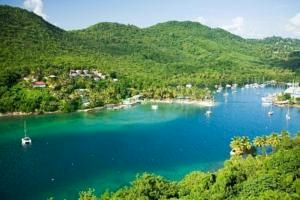 CASTRIES Hotels & Accommodation


Castries is the capital city of Saint Lucia. It has a sheltered harbour which receives cargo vessels and ferry boats as well as cruise ships. It contains duty free shopping facilities such as Point Seraphine and La Place Carinage; many restaurants which offer varied menus from local to Chinese; supermarkets and many other shopping facilities ...
---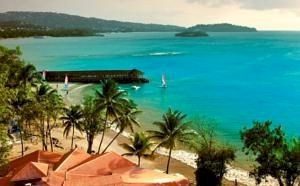 GROS ISLET Hotels & Accommodation


Gros Islet is the newest town in Saint Lucia, having been recently promoted from a village to a town. It is the location of the Beausejour Cricket Grounds where both One Day International and Test Cricket is played. It is the administrative centre of the Gros Island Quarter, a region of Saint Lucia which includes the island's northernmost point, Cap Point ...
---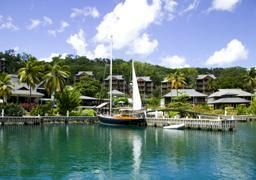 MARIGOT Hotels & Accommodation


Marigot Bay is located on the western coast of the Caribbean island of Saint Lucia, 3.75 miles southwest from Castries and a short distance from the Saint Lucian National Marine Reserve. It is surrounded on three sides by steep, forested hills. Marigot Bay is a historic landmark, having been the site of a number of battles between the French and British navies ...
---

RODNEY BAY Hotels & Accommodation


Rodney Bay is a bay on Saint Lucia; it is along the northwestern coast of the island to the north of Choc Bay. It is named after British naval officer George Brydges Rodney. At Rodney Bay you can climb aboard the brig Unicorn, used in the film Pirates of the Caribbean and see the west side of the island by sea from her decks ...
---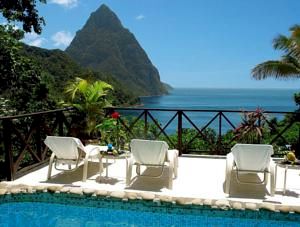 SOUFRIERE Hotels & Accommodation


Soufriere is a town on the West Coast of Saint Lucia. Originally founded by the French it was the original capital of the island. There were large estates run by plantation owners of French origin and their descendants still live in the area. The French Revolution of 1789 resulted in many Royalists being executed and the slaves freed ...
---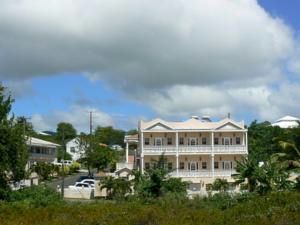 VIEUX FORT Hotels & Accommodation


Vieux Fort is located in the southern part of St. Lucia. It is the second-largest town on the island and is the home of St Lucia's international airport, Hewanorra International Airport. Every Friday and Saturday is market day where you can buy local goods such as spices, ground provisions and fruits. It also houses St. Lucia's biggest fish market ...
---
---
More Resources for Holidays & Resorts in St. Lucia
---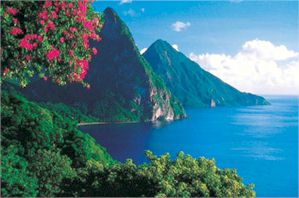 ST. LUCIA WITH SOVEREIGN LUXURY TRAVEL


Sovereign Luxury Holidays provides luxurious 5 star holidays, family holidays, honeymoons and weddings. They carefully handpick all their luxury holidays to bring you the highest quality Sovereign Collection of 5 star hotels from a choice of Mediterranean Europe and exotic long haul destinations. ...
---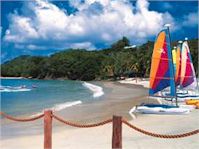 ST. LUCIA WITH VIRGIN HOLIDAYS


St Lucia holidays are something special. Combine a sense of wonder with total relaxation and a whole lot of fun, and you'll get some idea of how it feels to be here. It's a truly exotic destination, and unbelievably beautiful. No wonder so many couples choose a honeymoon in St Lucia. Gorgeous sandy beaches, brilliant sunshine and sunsets ...
---

ST. LUCIA TOURS, TRAVEL & ACTIVITIES

CARIBBEAN HOTELS & ACCOMMODATION
---
---
HOME • CARIBBEAN • CARIBBEAN HOTELS •

St. Lucia Hotels
Looking for something specific?
IN THIS SECTION:
... CARIBBEAN HOTELS & RESORTS
ST. LUCIA HOTELS & RESORTS
Anse La Raye, Cap Estate, Castries,
Gros Islet, Jalousie, Marigot,
Marisule Estate, Micoud, Rodney Bay, Soufriere, Vieux Fort,


KEY SECTIONS you may also like:
Discover the
Caribbean
Caribbean
Travel
Discover
St. Lucia
St. Lucia
Tours & Travel
---
---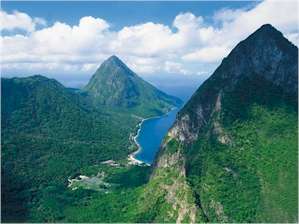 THINGS TO DO IN ST. LUCIA
---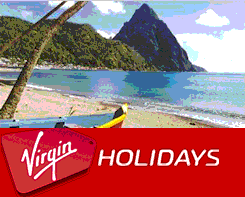 ST. LUCIA WITH VIRGIN HOLIDAYS
---
---
---
Top of Page

• CARIBBEAN • Caribbean Hotels and Resorts • Caribbean Tours and Travel • Links • Site Map • Contact Us
---