ST LUCIA TOURS, TRAVEL & ACTIVITIES
Saint Lucia is a British Commonwealth country that is an island in the Caribbean, off the coast of Central America. The twin Pitons (Gros Piton and Petit Piton) are striking cone-shaped peaks south of Soufriere that are one of the scenic natural highlights.
Quick Links

St. Lucia Cruises
Outdoor Activities
Family Friendly
Shore Excursions
THINGS TO DO IN ST. LUCIA Cruises, Sailing & Water Tours, Day Trips & Excursions, Family Friendly, Fishing Charters, Outdoor Activities, Shopping & Fashion, Shore Excursions, Sightseeing Tours, Transfers, Walking & Biking Tours, Water Sports,
Top Picks: ST. LUCIA TOURS, TRAVEL & ACTIVITIES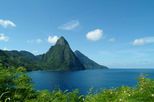 ST. LUCIA CRUISES, SAILING & WATER TOURS


Spend the day sailing aboard a beautiful catamaran along the tropical west coast of St. Lucia. Go ashore to see the island's landmark, the Pitons, soaring over 2,000 feet (600 meters) in the air. Visit the Diamond Botanical Gardens and explore the natural beauty of the waterfalls before heading to the Sulphur Springs inside the Caribbean's only drive-in volcano

... see all



---

ST. LUCIA DAY TRIPS & EXCURSIONS


Take a drive to Soufriere and on the way discover the beauty and magic of St. Lucia. The scenic drive will have you winding your way through banana plantations, tropical vegetation and traditional fishing villages. Upon arrival in Soufriere, admire the spectacular twin Pitons before visiting the Sulphur Springs, Diamond Botanical Gardens

... see all



---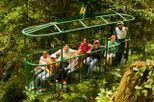 ST. LUCIA FAMILY FRIENDLY TOURS


Want a bird's-eye view of the St Lucia rainforest? Jump aboard this unique aerial tram tour for unbeatable views of St Lucia's tropical rainforest and wildlife. Safe and exciting fun for all the family, the expertly guided aerial tram tour shows you St Lucia's rainforests from a whole new perspective. Swinging out across the treetops

... see all



---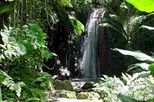 ST. LUCIA OUTDOOR ACTIVITIES


Explore St. Lucia by both land and sea to experience the true beauty of this island. Start with an excursion to Morne Fortune, see banana plantations, fishing villages and rich tropical vegetation before arriving at Soufriere, home of the landmark Pitons. On this St. Lucia adventure tour, you'll have the opportunity to visit the Sulphur Springs

... see all



---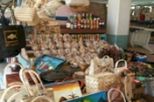 ST. LUCIA SHOPPING TOURS


There's a little bit of something for everyone in St. Lucia and this shopping tour will prove exactly that. From the finest timepieces, china, crystal and jewelry, this island has local shopping attractions galore. Visit the duty free Seraphine Center for a wide variety of souvenirs at reasonable prices! Choose from a wide variety of shops

... see all



---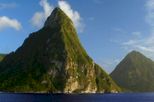 ST. LUCIA SHORE EXCURSIONS


Get a fascinating look at the island of St Lucia. Your time in port could start with a drive to the town of Soufriere to see the famous Pitons. Continue through banana plantations, fishing villages and tropical rainforests to visit Sulphur Springs and Diamond Botanical Gardens and Waterfalls. See Fond Doux Estate to walk the trails of a working plantation

... see all



---

ST. LUCIA SIGHTSEEING TOURS


This tour is a fascinating exploration of St. Lucia and all it has to offer. You'll start by driving to the town of Soufriere to visit the famous Pitons. Continue through banana plantations, fishing villages and tropical rainforests to visit the Sulphur Springs and the Toraille Waterfalls. Finish this great tour of St. Lucia with a stop at the Fond Doux Estate

... see all



---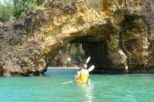 ST. LUCIA TRANSFERS


To make the most of your vacation, be sure to book shared roundtrip airport transfers and save both time and money! Get to and from your hotel comfortably and with the minimum of fuss and stress. Skip those long airport lines and head straight to your St. Lucian hotel! An English-speaking representative will greet you when you clear airport customs

... see all



---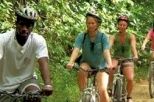 ST. LUCIA WALKING & BIKE TOURS


See St. Lucia's lush, tropical forest on this combination jeep, bike and hike tour! Jump in an open-air, off-road vehicle and trek over St. Lucia's scenic east coast, then hop on a mountain bike and bounce over lush forest trails. Hike and swim at the majestic Sault Falls. Add some adventure to your St. Lucia vacation

... see all



---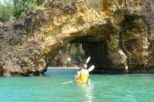 ST. LUCIA WATER SPORTS


Kayak along St. Lucia's captivating west coast! See St. Lucia's dramatic coastline, mountains and more. Paddle up a river and see a spectacular array of tropical flora and fauna! Finish with lunch and beach time at Marigot Bay! After you've been dropped off at your kayak staging area in Marigot Bay, a guide will lead you along St. Lucia's beautiful coast

... see all



---

SAINT LUCIA HOTELS & RESORTS

CARIBBEAN TOURS, TRAVEL & ACTIVITIES
---
---
HOME • CARIBBEAN • CARIBBEAN TOURS & TRAVEL • St Lucia Tours
Looking for something specific?
IN THIS SECTION:
... CARIBBEAN TOURS & TRAVEL
ST. LUCIA
Cruises, Sailing & Water Tours,
Day Trips & Excursions, Family Friendly, Fishing Charters, Outdoor Activities, Shopping & Fashion, Shore Excursions, Sightseeing Tours, Transfers,
Walking & Biking Tours, Water Sports,


KEY SECTIONS you may also like:
Discover the
Caribbean
Caribbean
Hotels
Discover
St. Lucia
St. Lucia
Hotels
---
---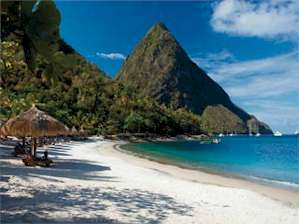 PLACES TO STAY IN ST. LUCIA
---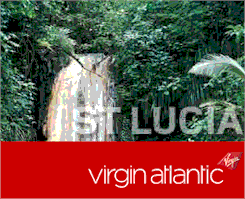 CHEAP FLIGHTS TO ST. LUCIA
WITH VIRGIN ATLANTIC
---
---
The Pitons, St. Lucia, West Indies
Buy This Allposters.com
---