HONG KONG TOURS, TRAVEL & ACTIVITIES
See the stunning Island skyline seen from Kowloon. Take the Peak Tram, a train line going to the highest point on Hong Kong island for a great view of the natural landscape in stark contrast with the city.
Quick Links

Sightseeing Tours

Cultural Tours

Hong Kong Cruises

Day Trips

THINGS TO DO IN HONG KONG: Cruises, Sailing & Water Tours, Cultural Tours, Day Trips & Excursions, Family Friendly, Food, Wine & Nightlife, Theme Parks, Sightseeing Tours, Sports Tours, Tickets & Passes, Transfers,
HONG KONG SIGHTSEEING, TOURS, TRAVEL & ACTIVITIES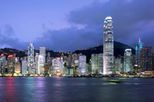 HONG KONG CRUISES & WATER TOURS


Dine out in style at Hong Kong's only revolving restaurant, then see the famous lights of Hong Kong's Victoria Harbour on an after-dinner harbor cruise. A great way to an evening on the town in Hong Kong! Your evening starts with an exciting ascent by bullet elevator to Hong Kong's famous Revolving 66 Restaurant in one of Hong Kong's tallest buildings ... see all

---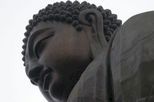 HONG KONG CULTURAL & THEME TOURS


Take a day trip to Lantau Island, Hong Kong's largest island, and discover pristine beaches, traditional fishing villages, lush valleys, soaring mountains and spiritual enlightenment. Your full day tour includes a guided visit to Po Lin Monastery, the Giant Buddha Exhibition Hall and a 5.7 kilometer cable car journey offering spectacular views of Lantau Island ... see all

---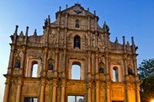 DAY TRIPS & EXCURSIONS FROM HONG KONG


Complete your visit to Hong Kong with a day trip to Macau, once the oldest European settlement in the Orient. You'll sail across the sea from Hong Kong to Macau on a jetfoil or catamaran, and see all the sights of this fascinating former Portuguese colony and World Heritage listed site. Macau is 37 miles (60 km) south-west of Hong Kong, a 60-minute trip by catamaran or jetfoil ... see all

---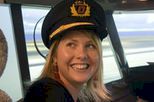 HONG KONG FAMILY FRIENDLY TOURS


A unique aviation experience! This is your chance to fly a Boeing 737-800 in a state-of-the-art flight simulator here in Hong Kong. The Boeing 737-800NG flight simulator is a state-of-the-art machine, with fully functioning avionics and onboard instrumentsthis is a real simulator, exactly like the ones used by airlines for pilot training. An airline pilot will sit next to you ... see all

---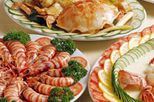 HONG KONG FOOD, WINE & NIGHTLIFE


Combine sightseeing and gourmet seafood on your evening out in Hong Kong. First, you'll take an evening cruise on Hong Kong's Victoria Harbour aboard a traditional Chinese tour boat, then you'll sail to Lei Yue Mun Seafood Village for a sumptuous Chinese Dinner at the renowned Hoi Tin Garden Restaurant ... see all

---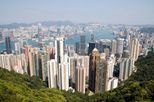 HONG KONG SIGHTSEEING TOURS


See all the highlights of Hong Kong Island on a five-hour orientation tour. If this is your first visit to Hong Kong, this comprehensive half-day tour is a great way to get to know Hong Kong Island and its famous landmarks and history. Hong Kong is ever-changing, so this tour is sure to refresh old memories for return visitors. You'll start your tour with a ride up Victoria Peak for panoramic views of Hong Kong Island, Kowloon and the surrounding islands ... see all

---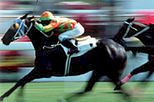 HONG KONG SPORTS TOURS


Experience the fever-pitch atmosphere of Hong Kong's racing scene by taking an evening horse racing tour. Offered exclusively for overseas visitors only, this tour gives you access to the Members' Enclosure, dinner at the prestigious Hong Kong Jockey Club, and a tour of the parade ring and winning post ... see all

---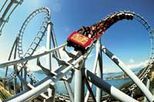 HONG KONG THEME PARKS


Experience the magic of one of the most spectacular oceanariums in the world - Ocean Park Hong Kong! Come and experience the largest marine theatre as well as Sealions, dolphins, sharks, penguins and killer whales. They are all housed in similar to their own natural habitat. If you love the thrill of excitement, you may wish to ride the exhilarating Rollercoaster ... see all

---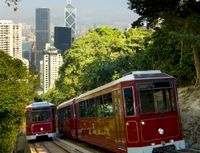 HONG KONG TICKETS & PASSES


Halve your dining bill and maximize savings during your stay in Hong Kong, with the Hong Kong Card and pocket-sized guide book. Valid for 14 days after first activation, the Hong Kong Card is easy to use and offers something for everyone; whether you're in town to sightsee, shop, relax or on business. Offering 50% off and 'Buy 1, get 1 free' discounts ... see all

---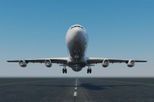 HONG KONG TRANSFERS


Save time and money - book your Hong Kong airport transfer shuttle before you get there! You will be met by an English speaking representative at Hong Kong's Chek Lap Kok Airport, and transferred to either your Hong Kong or Kowloon hotel or the Ocean Terminal. This is the ideal way to start your holiday or business trip...

---
---
More Resources for Hong Kong Tours
---


Hong Kong Tours & Activities with Isango!

Isango! a the leading provider of destination experiences and experience-driven holidays - historic tours, sightseeing trips, romantic activities, family holidays, activity holidays, theme park visits, guided historical attractions and much more. 5000+ things to do in more than 60 countries ...

---

Hong Kong Tours with DoSomethingDifferent.com
DoSomethingDifferent.com is the UK's most comprehensive resource for travellers looking for inspiration on 'what to do', once in their chosen destination. Exhilarating and attention grabbing Worldwide Attractions, Experiences, Activities and Attraction Tickets. For travellers everywhere. ...

---

HONG KONG HOTELS & ACCOMMODATION
---
---
HOME • HONG KONG •

HONG KONG TOURS & TRAVEL
Looking for something specific?
IN THIS SECTION:
... MAGICAL HONG KONG
HONG KONG TOURS & TRAVEL
Cruises, Sailing & Water Tours,
Cultural Tours, Day Trips & Excursions,
Family Friendly, Food, Wine & Nightlife, Sightseeing Tours, Sports Tours,
Theme Parks, Tickets & Passes,
Transfers & Ground Transport,


KEY SECTIONS you may also like:
Discover
Hong Kong
Hong Kong
Hotels
---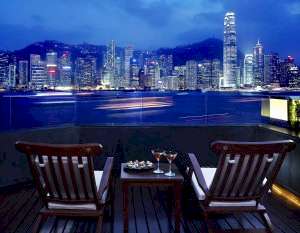 PLACES TO STAY IN HONG KONG
---
---
---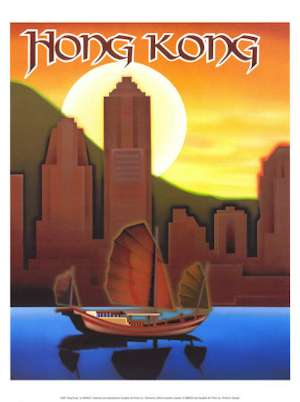 HONG KONG POSTERS & ART PRINTS
---