French Polynesia Tours, Travel & Activities

Spend the afternoon getting to know one of Tahiti's most beautiful islands - Bora Bora. Hop on a tour on 'Le Truck' and spend a couple of hours looping the island, starting on the east coast and making your way around to the west coast by crossing over the isthmus of Taravao. You'll discover Paopao Point, Matira Point, groves of coconut palms and tiny villages hugging the shoreline
• Tahiti Tours & Activities
» Tahiti Cruises, Sailing & Water Tours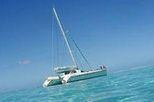 Relax and enjoy the sunset from a traditional outrigger pirogue. Sip on a Polynesian cocktail as you glide effortlessly over Opunohu Bay -now this is the life! Late in the afternoon when the sun is low on the horizon, enjoy a beautiful sunset onboard an outrigger canoe in Opunohu Bay. To complete this romantic moment sip on a refreshing cocktail and allow the crew to take care of everything! Watch as the sun sets casting hues of pinks and purple …
… see all Tahiti Cruises, Sailing & Water Tours
» Tahiti Family Friendly Tours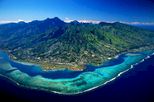 Discover Moorea on a journey around the island along the coastline to the Belvedere lookout, which affords splendid panoramic views of Opunohu and Cook's Bays. Travel through coffee plantations and pineapple fields and visit the 'marea' (ancient temple). This is a perfect introduction to Moorea. Relax and enjoy the magnificent sights of this idyllic island as you travel past coffee plantations and pineapple fields on this 4-hour morning tour of Moorea …
… see all Tahiti Family Friendly Tours
» Tahiti Outdoor Activities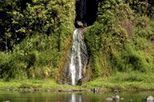 Discover the best of Papeete on this full-day 4WD safari adventure. You'll travel through almost impenetrable rainforest to discover some of the jewels of Tahiti. This is a rare opportunity to see the places where most tourists cannot gain access. Experience the untouched majestic beauty of Papeete and uncover archeological sites on this full-day jeep safari tour …
… see all Tahiti Outdoor Activities
» Tahiti Sightseeing Tours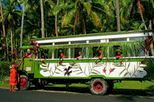 Enjoy a two-hour tour around one of the most beautiful islands of Tahiti, Bora Bora. See all the points of interest, both scenic and historic. Begin on the East Coast of Bora Bora, and make your way around to the west coast by crossing over the isthmus of Taravao where the big island is joined to its peninsula. Your day will be filled with cultural, natural and historical sights …
… see all Tahiti Sightseeing Tours
» Tahiti Water Sports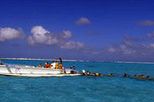 Experience the thrill of watching the reef sharks and rays being fed by hand. Board a motorized outrigger canoe, and depart for a memorable experience in the blue lagoon of Bora Bora. Encounter Black Tip Reef Sharks and discover the wonders of the underwater world of the "Lagoon of Bora Bora" by snorkeling near the barrier reef. You'll will encounter the famous Black-tip Reef Sharks of Bora Bora ….
• All Tahiti Tours
» All TAHITI Tours, Travel & Activities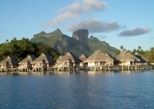 If you would like to view a complete list of all Tahiti Tours, Travel & Activities, you can search for great things to do by category, location, traveller reviews or price to plan the perfect magical journey.
Click here for ALL Tahiti Tours, Travel & Activities