JAMAICA TOURS, TRAVEL & ACTIVITIES
Both Norman Manley International Airport in Kingston and Donald Sangster International Airport in Montego Bay receive hundreds of international flights daily. There are smaller airports in Negril and Ocho Rios, which can be accessed by smaller aircraft.
Quick Links

Montego Bay
Negril Tours
Ocho Rios Tours
Trelawny Tours
JAMAICA TOURS: Montego Bay, Negril, Ocho Rios, Trelawny, Jamaica Holidays,
JAMAICA TOURS, TRAVEL & ACTIVITIES


MONTEGO BAY Tours, Travel & Activities


Welcome to Montego Bay. No other city provides such a lively, inclusive snapshot of contemporary Jamaican society. Downtown you'll find the animated bustle of Jamaican urban life and historic sites that speak volumes about the island's complex, tortured history ...

---


NEGRIL Tours, Travel & Activities


In Negril you'll find the island's longest stretch of sugary white-sand beach, its most ebullient nightlife and a permissive throw-your-cares-to-the-wind attitude. You'll also find an astonishing range of lodgings, from the simplest of guest houses to stylish boutique hotels and luxurious all-inclusive resorts ...

---


OCHO RIOS Tours, Travel & Activities


Ocho Riosis located on the northeastern shore of Jamaica. A popular destination for cruise ships and tourists alike, it features a bulk of resorts and tourist attractions. There are many conveniences, such as supermarkets and restaurants. Ocho Rios is also home to the world renowned Dunns River Falls ...

---


TRELAWNY Tours, Travel & Activities


Trelawny is a parish located on the northwest section of Jamaica in the county of Cornwall. Its capital is Falmouth. It is bordered by Saint Ann in the east, Saint James in the west, and parts of Saint Elizabeth and Manchester in the south.Trelawny was named after the Governor of Jamaica ...

---

Jamaica with CheapCaribbean.com


Jamaica is the third largest Caribbean island, and can provide both a stimulating and tranquil vacation. Its traditions of reggae, rastafarianism, and Jamaican art mingle with modern all-inclusive resorts, fine cuisine, and cosmopolitan shopping to make Jamaica an attractive destination to all sorts of visitors. The natural beauty of the island also offers endless entertainment -- don't miss the many amazing rivers, waterfalls, rainforests, coral reefs and sandy white beaches! ...

---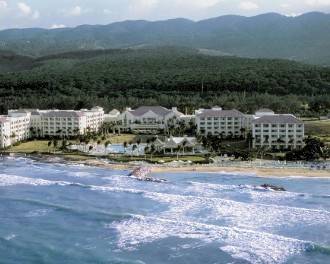 Jamaica with JetBlue Getaways

One of Jamaica's national treasures, Dunn's River Falls is truly one of the most beautiful places on the island. The falls have been described as a living and growing phenomenon, as they continuously regenerate from deposits of travertine rock. Combined with its seaside location, Dunn's River is a one-of-kind attraction not just in the Caribbean, but in the world ...

---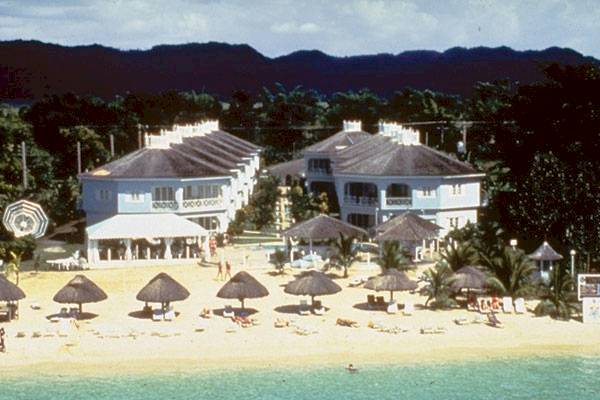 Jamaica with Travelocity.ca

Looking for the best vacation deals? Book now and take the worry out of planning your next vacation. Purchase a pre-packaged vacation to many popular destinations. Air Canada Vacations, Transat Holidays, SunWing Vacations, Sunquest, Signature Tours, WestJet vacations and more ...

---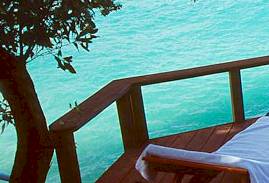 Jamaica with Travelocity

Jamaica's moderate climate, lush tropical surroundings, and unique culture make it a truly unforgettable getaway. You'll find the perfect blend of adventure, elegance, and practicality in a variety of Jamaica's regions, including Port Antonio, Ocho Rios, Negril, Kingston, South Coast, and Montego Bay. This island paradise is perfect for luxurious getaways ...

---

JAMAICA HOTELS & RESORTS
---
---
HOME • CARIBBEAN • CARIBBEAN TOURS •

JAMAICA TOURS
Looking for something specific?
---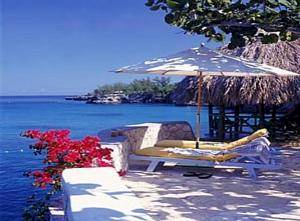 PLACES TO STAY IN JAMAICA
---
---
---
---