HOME •

COSTA RICA TOURS & TRAVEL
COSTA RICA TOURS, TRAVEL & ACTIVITIES
Costa Rica is Central America's jewel. It's an oasis of calm among its turbulent neighbors and an ecotourism heaven, making it one of the best places to experience the tropics with minimal impact. It's also mostly coastline, which means great surfing and beaches galore.


Quick Links

Day Trips
Family Friendly
Outdoor Activities
Water Sports
THINGS TO DO IN COSTA RICA: Cruises, Sailing & Water Tours, Cultural Tours, Day Trips & Excursions, Family Friendly, Outdoor Activities, Sightseeing Tours, Transfers, Water Sports, Costa Rica Holidays,
Top Picks: COSTA RICA TOURS, TRAVEL & ACTIVITIES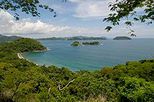 COSTA RICA CRUISES, SAILING & WATER TOURS


Spend a day cruising the waters of the Gulf of Nicoya as you head to Tortuga Island on a full day tour from Central Pacific. The white sandy beach and sparkling turquoise waters will entice you to stay for a day of relaxation in this beautiful environment. Board a yacht at Puntarenas and enjoy a smooth ride on the Gulf of Nicoya. Admire the beautiful archipelago

... see all



---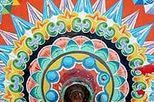 COSTA RICA CULTURAL & THEME TOURS


Combine art, beauty, coffee and nature on this popular cultural half-day guided tour. You will drive through the stunning scenery of Costa Rica as you travel to Doka coffee plantation, followed by Grecia and Sarchi, two of the country's most special towns. Immerse yourself in authentic Costa Rican culture on a guided tour through Doka coffee plantation

... see all



---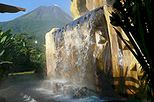 COSTA RICA DAY TRIPS & EXCURSIONS


Combine adrenaline with relaxation and prepare for an unforgettable experience on one of the most popular tours in Costa Rica. You'll explore Costa Rica's active Arenal Volcano and then unwind in the natural hot springs nearby. Breathtaking and alluring, the thundering Arenal Volcano is one of the most active volcanoes in the Americas

... see all



---

COSTA RICA FAMILY FRIENDLY TOURS


Pamper yourself and discover adventure in Rincon de la Vieja National Park on the Buena Vista Rainforest Combo Tour! Hot springs, volcanic mud facials, monkeys and a canopy adventure are just a couple of the many things to experience on this full day escorted tour from Guanacaste. So what are you waiting for? Start the day at Buena Vista Rainforest

... see all



---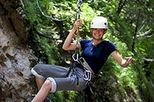 COSTA RICA OUTDOOR ACTIVITIES


Enjoy scenic views as you travel to Puerto Viejo de Sarapiqui for a riverboat trip and canopy adventure. Swinging through the treetops of the Central American rainforest gives you a unique perspective of Costa Rica! Your naturalist guide will pick you up at your hotel early in the morning to start your 1.5-hour journey to Puerto Viejo de Sarapiqui

... see all



---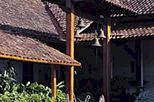 COSTA RICA SIGHTSEEING TOURS


Discover the rich history and culture of Costa Rica on this comprehensive sightseeing tour of San Jose. You will learn about all the popular monuments as your guide tells you about the architecture and history of the downtown area. On this tour, you will visit the magnificent Opera House. The pride and joy of Costa Rica, this century-old cultural symbol

... see all



---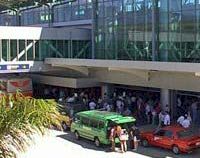 COSTA RICA TRANSFERS


Save time and money and book your San Jose Airport Roundtrip Transfer before you leave home. You will travel in an air-conditioned vehicle between your downtown San Jose hotel and San Jose International Airport - without the hassle of picking up a rental car or negotiating unfamiliar traffic and maps. Travel between San Jose International Airport and your hotel

... see all



---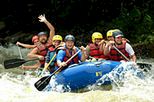 COSTA RICA WATER SPORTS


Experience the adrenaline-charged thrill of whitewater rafting on the Pacuare River! The scenery while rafting is simply unique. The tropical vegetation and power of the waters will transport you to a Central American fantasy world. This one-day adventure battling class III and IV rapids is an unforgettable Costa Rican experience not to be missed!

... see all



---
---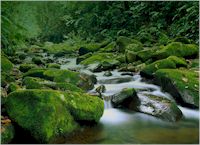 G Adventures to Costa Rica
An eco-tourist's dream, Costa Rica has become synonymous with all an unspoiled tropical paradise can be. Rarely does reality measure up to hype, but Costa Rica certainly comes close. The country's quiet history as a backwater free of colonial excesses has today become a boon, and Costa Rica has cashed in on its purity ...
---

COSTA RICA HOTELS & ACCOMMODATION
---
---
HOME •

COSTA RICA TOURS & TRAVEL
Looking for something specific?
IN THIS SECTION:
COSTA RICA TOURS & TRAVEL
Cruises, Sailing & Water Tours,
Cultural Tours, Day Trips & Excursions,
Family Friendly, Outdoor Activities,
Sightseeing Tours, Transfers,
Water Sports, Costa Rica Holidays,


KEY SECTIONS you may also like:
Discover
Costa Rica
Costa Rica
Hotels
---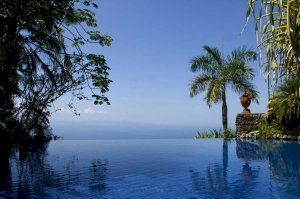 PLACES TO STAY IN COSTA RICA
---
---
---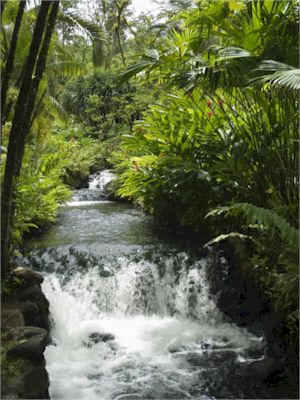 COSTA RICA POSTERS & ART PRINTS
---