HOME • CZECH REPUBLIC • CZECH REPUBLIC TOURS
PRAGUE TOURS, TRAVEL & ACTIVITIES
Prague is a magic city of bridges, cathedrals, gold-plated towers and domes of churches, as well as a modern European metropolis. Its streets are a living architectural museum of Gothic, Renaissance, Romanesque and Baroque buildings.
Quick Links

Prague Cruises
Sightseeing
Walking & Biking
Day Trips
THINGS TO DO IN PRAGUE: Cruises, Sailing & Water Tours, Cultural Tours, Day Trips & Excursions, Food, Wine & Nightlife, Shows & Concerts, Sightseeing Tours, Transfers, Walking & Biking Tours,
Top Picks: PRAGUE, CZECH REPUBLIC TOURS, TRAVEL & ACTIVITIES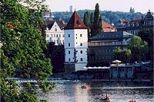 PRAGUE CRUISES & WATER TOURS


Acquaint yourself with Prague on this afternoon cruise along the River Vltava. Sample cake and sip a coffee or tea as you take in the beauty of many exquisite historic monuments. It's the perfect introduction to Prague! Join a coach transfer to the River Vltava where you'll board an air-conditioned boat. The hour long cruise will meander along the Vltava

... see all



---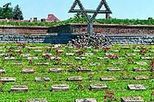 PRAGUE CULTURAL & THEME TOURS


Embark on an educational and moving experience at Terezin Concentration Camp on this coach tour from Prague. Your professional guide will escort you around the entire complex of the former concentration camp, complete with narration and authentic personal memories, chilling experiences and episodes from Terezin's grim history

... see all



---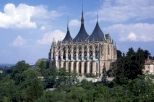 DAY TRIPS & EXCURSIONS FROM PRAGUE


Visit Kutna Hora, an old mining town founded in the 13th century and famous for its silver mines, on this guided coach trip from Prague. During the Middle Ages, profits from the Kutna Hora silver mines brought fame to the lands of the Czech Crown, and Kutna Hora became the richest and most powerful town. Admire the Gothic St. Barbora's Cathedral

... see all



---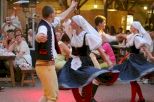 PRAGUE FOOD, WINE & NIGHTLIFE TOURS


Enjoy a night out on the town Czech-style at a Prague folklore party. You'll enjoy a three-course dinner, unlimited beer and wine, and live music and dancing. It's the perfect way to spend an evening in Prague. Your coach will transport you to a typical Czech restaurant, where you will be served a delicious three-course dinner, an aperitif, glass of champagne

... see all



---

PRAGUE SIGHTSEEING TOURS


Discover the magic of Prague on this introductory tour of the Czech capital. Perfect for first-time visitors, this 3.5-hour city tour combines coach travel and easy walking for a well-rounded exploration of Prague's famous sights. As you tour, you'll learn interesting background into the historical monuments you'll see. You'll travel by coach past the State Opera

... see all



---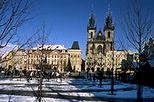 PRAGUE TRANSFERS


Travel from Prague Airport to your Prague City Hotel. Transfer services are available 24 hours a day, 7 days a week. This is a private transfer service so the price is the same for groups of 1 - 3 who will be transferred in a private car and the same price will apply for groups of 4 - 7 people who will be transferred ...


... see all



---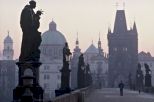 PRAGUE WALKING & BIKE TOURS


Marvel at the historic center of Prague on this three hour guided walking tour through medieval streets. You'll observe the rich cultural life of a region that produced Franz Kafka and Vaclav Havel. From the Powder Tower, walk along the Royal Route to the Old Town Square dominated by the Old Town Hall with its astronomical clock and apostles

... see all



---
More Resources for Prague Tours
---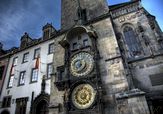 Prague Tours with DoSomethingDifferent.com
DoSomethingDifferent.com is the UK's most comprehensive resource for travellers looking for inspiration on 'what to do', once in their chosen destination. Exhilarating and attention grabbing Worldwide Attractions, Experiences, Activities and Attraction Tickets. For travellers everywhere. ...

---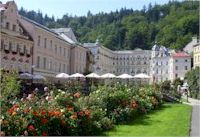 Prague Tours & Activities with Isango!

Isango! a the leading provider of destination experiences and experience-driven holidays - historic tours, sightseeing trips, romantic activities, family holidays, activity holidays, theme park visits, guided historical attractions and much more. 5000+ things to do in more than 60 countries ...

---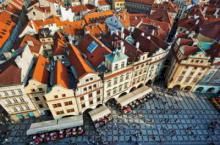 Prague Activities with Urban Adventures
Spend a relaxed full day exploring the sights, learning about the history and finding some of the hidden local gems dotted around Prague. Discover the Old Town, experience the buzz of a local market, ride a tram to Prague Castle and sail underneath Charles Bridge. This tour is the best way to discover the magic of Prague, from its most famous sights ...

---

CZECH REPUBLIC HOTELS & ACCOMMODATION
---
HOME • CZECH REPUBLIC • CZECH REPUBLIC TOURS
Looking for something specific?
IN THIS SECTION:
... CZECH REPUBLIC TOURS & TRAVEL
PRAGUE TOURS & TRAVEL
Cruises, Sailing & Water Tours,
Cultural Tours, Day Trips & Excursions,
Food, Wine & Nightlife,
Shows & Concerts, Sightseeing Tours, Transfers, Walking & Biking Tours,


KEY SECTIONS you may also like:
Discover the
Czech Republic
Czech Republic
Hotels
Discover
Prague
Prague
Hotels
---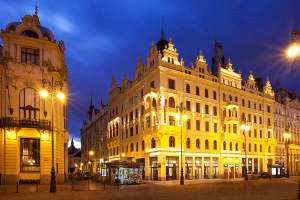 PLACES TO STAY IN PRAGUE
---
---
---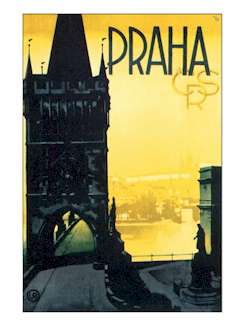 PRAGUE POSTERS & ART PRINTS
---