HOME • CZECH REPUBLIC • DISCOVER THE CZECH REPUBLIC
DESTINATION CZECH REPUBLIC
The Czech Republic is not a large country but however small, it has a rich and eventful history. From time immemorial Czechs, Germans, Jews and Slovaks, as well as Italian stonemasons and stuccoworkers, French tradesmen and deserters of Napoleon`s army, have all been living and working here, and all influencing one another.
Quick Links

PRAGUE
Karlovy Vary
Brno
Marianske Lazne
DISCOVER THE CZECH REPUBLIC: PRAGUE, Brno, Cesky Krumlov, Karlovy Vary, Marianske Lazne, Pilsen,
DISCOVER THE CZECH REPUBLIC: Destinations, Attractions & Culture
---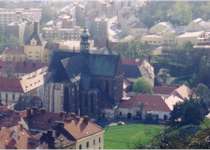 DISCOVER BRNO


Brno was recognised as a town in 1243 by Wenceslaus I, King of Bohemia, but the area had been settled since the 2nd century. It is mentioned in Ptolemy's atlas of Magna Germania as Eburodunum. From the 11th century, a castle of the governing Pr(emyslid dynasty stood here, and was the seat of the non-ruling prince ...
---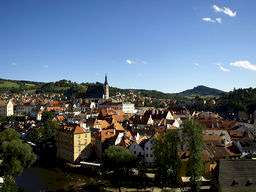 DISCOVER CESKY KRUMLOV


Cesky Krumlov Castle is unusually large for a town of Krumlov's size; within the Czech Republic it is second in extent only to the Hradcany castle complex of Prague. Inside its grounds are a large garden, an extensive bridge over a deep gap in the rock upon which the castle is built and the castle itself ...
---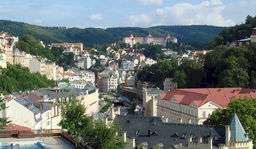 DISCOVER KARLOVY VARY


Karlovy Vary, sometimes known in English as Carlsbad, is a spa city situated in Bohemia, the western part of the Czech Republic, on the confluence of the rivers Ohre and Tepla. Carlsbad is named after Holy Roman Emperor Charles IV, who founded the city in 1370. It is historically famous for its hot springs ...
---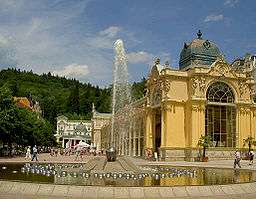 DISCOVER MARIANSKE LAZNE


Marianske Lazne is a spa town in the Carlsbad Region of the Czech Republic. The town, surrounded by green mountains, is an exquisite mosaic of parks and noble houses. Most of its buildings come from the town's Golden Era in the second half of the 19th century, when many celebrities and top European rulers ...
---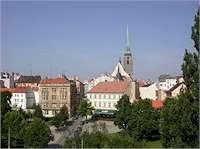 DISCOVER PILSEN


Pilsen (or Plzen) is a city in western Bohemia in the Czech Republic. It is the capital of the Plzen Region and the fourth most populous city in the Czech Republic. It is located about 90 km west of Prague at the confluence of four rivers which form the Berounka River. The city is known world wide for the Pilsener Beer ...
---

PRAGUE HOTELS & ACCOMMODATION

PRAGUE TOURS, TRAVEL & ACTIVITIES
---
---
HOME • CZECH REPUBLIC • DISCOVER THE CZECH REPUBLIC
Looking for something specific?
---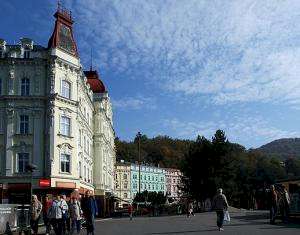 PLACES TO STAY IN CZECH REPUBLIC
---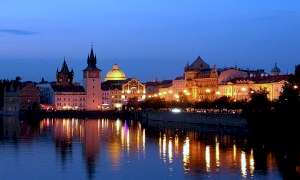 THINGS TO DO IN CZECH REPUBLIC
---
---
Prague, Czech Republic Art Print
Buy at AllPosters.com