HOME • CZECH REPUBLIC •

CZECH REPUBLIC HOTELS
CZECH REPUBLIC HOTELS
The Czech Republic (also known as Czechia) is a small landlocked country in Central Europe, situated south-east of Germany and bordering with Austria to the south, Poland to the north and Slovakia (with which it used to form one country of Czechoslovakia) to the south-east.
Quick Links

Prague Hotels
Pilsen Region
Central Bohemia
Carlsbad Area
CZECH REPUBLIC HOTELS: CARLSBAD AREA, CENTRAL BOHEMIA, HRADEC KRALOVE, NORTHERN BOHEMIA, PILSEN REGION, PRAGUE, SOUTH BOHEMIA, VYSOCINA,
CZECH REPUBLIC HOTELS & ACCOMMODATION


PRAGUE Hotels & Accommodation


Regarded by many as one of the world's most beautiful cities, Prague has become a popular travel destination in Central Europe. Millions of tourists visit the city every year. Prague was founded in the later 9th century, and soon became the seat of Bohemian kings, some of which ruled as emperors of the Roman Empire ...
---
---
---
---
---
---
---
---


BRNO Hotels & Accommodation


Brno is the second largest city in the Czech Republic. It is situated at the crossroads of ancient trade routes which have joined Northern and Southern European civilizations for centuries. Spilberk Castle is one of the principal monuments, as is the 14-15th century Cathedral of St. Peter and Paul, also known as Petrov ...
---


HARRACHOV Hotels & Accommodation


Harrachov is a town on the Mumlava river in the northern Czech Republic, four km from the border with Poland. It is within the Krkonose mountain range, about 700 metres above sea level. The first written reference dates back to the 17th century, when German-speaking settlers founded the village Dorfel there...
---


JANSKE LAZNE Hotels & Accommodation


Janske Lazne is a small spa town in the Hradec Kralove Region of the Czech Republic. It has around 850 inhabitants. It is located in mountainuous area 519 meters (1,703 feet) above sea level. Local thermal springs were used as early as in 15th century. The place is also known among winter sports athletes ...
---


OLOMOUC Hotels & Accommodation


Olomouc is a city in Moravia, in the east of the Czech Republic. The city is located on the Morava river. Olomouc contains several large squares, the chief of which is adorned with Holy Trinity Column, a UNESCO World Heritage Site. The column is 115 ft. high and was built in 1716-1754 ...
---
---

CZECH REPUBLIC TOURS, TRAVEL & ACTIVITIES
---
---
HOME • CZECH REPUBLIC •

CZECH REPUBLIC HOTELS
Looking for something specific?
---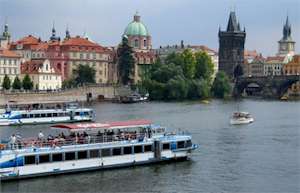 THINGS TO DO IN CZECH REPUBLIC
---
---
---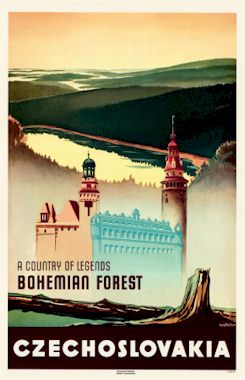 CZECH POSTERS & ART PRINTS
---