HOME • CZECH REPUBLIC • DISCOVER • PRAGUE
DESTINATION PRAGUE: Attractions & Culture
Prague was largely undamaged by WWII, and the cityscape is stunning. Its compact medieval center remains an evocative maze of cobbled lanes, ancient courtyards, dark passages and churches beyond number, all watched over by an 1,100-year-old castle.
Quick Links

Areas of Prague
Attractions of Prague
Old Town, Prague
Old Town Square
DESTINATION PRAGUE: AREAS OF PRAGUE, ATTRACTIONS OF PRAGUE,
DESTINATION PRAGUE: Attractions & Culture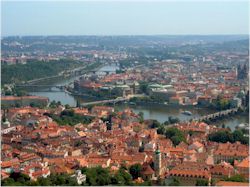 AREAS OF PRAGUE


Situated on the Vltava River in central Bohemia, Prague has been the political, cultural and economic centre of the Czech state for more than 1100 years. For many decades during the Gothic and Renaissance eras, Prague was the permanent seat of two Holy Roman Emperors ...


---
AREAS OF PRAGUE:

Andel, Josefov, Mala Strana, New Town, Old Town, Old Town Square, Petrin, Vlatva River, Wenceslas Square,

... see all Areas of Prague



---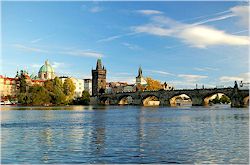 ATTRACTIONS OF PRAGUE


Prague suffered considerably less damage during World War II than some other major cities in the region, allowing most of its historic architecture to survive. It contains one of the world's most pristine and varied collections of architecture, from Art Nouveau to Baroque, Renaissance, Cubist, Gothic, Neo-Classical and ultra-modern ...

---
ATTRACTIONS OF PRAGUE:

Astronomical Clock, Charles Bridge, Dancing House, Lennon Wall, Pisek Gate, Prague Castle, Prague Metronome,

... see all Attractions of Prague



---

PRAGUE HOTELS & ACCOMMODATION

PRAGUE TOURS, TRAVEL & ACTIVITIES
---
---
HOME • CZECH REPUBLIC • DISCOVER • PRAGUE
Looking for something specific?
---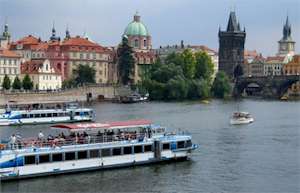 THINGS TO DO IN PRAGUE
---