« HOME • KENYA • Tours & Travel
Kenya Tours, Travel & Activities
Revered by many anthropologists as the 'cradle of humanity', Kenya is wild and diverse. If you're adventurous - and sensible - it promises the globe's most magnificent wildlife parks, unsullied beaches, thriving coral reefs, memorable mountainscapes and ancient Swahili cities.
» Kenya Cruises, Sailing & Water Tours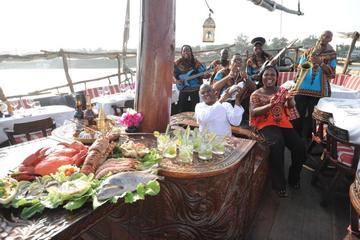 Relax under the stars and lights of Mombasa on this idyllic cruise with a delicious seafood dinner on board. The dinner is prepared in a Swahili style whilst guests enjoy the resident band on board. The band offers modern songs and golden oldies as the Dhow gently sails back to the Jetty. Your evening begins as soon as you step off the gangplank. You will be greeted by traditionally-dressed waiters and waitresses who show you to your table, and serves you with a house cocktail made with vodka, lime, honey, sugar and crushed ice …
» see all Kenya Cruises & Water Tours
» Kenya Cultural & Theme Tours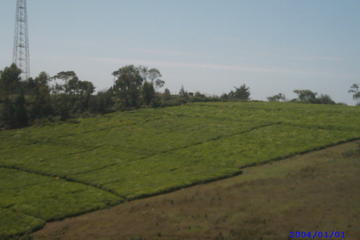 The main coffee grown in Kenya is Arabica that is rich in acidity and full bodied, however taste varies per region where it is grown. The regions are from Nairobi right to the foothills of Mount Kenya. The coffee is grown in high altitudes (1,400 - 2,100 meters above sea level) in the central highlands with sloping sides from rich deep volcanic soils. Become a local farmer for 3 days and wear local gear of gumboots and overcoats to enable you enter the farms. Experience tea picking and coffee berry picking …
» see all Kenya Cultural & Theme Tours
» Kenya Day Trips & Excursions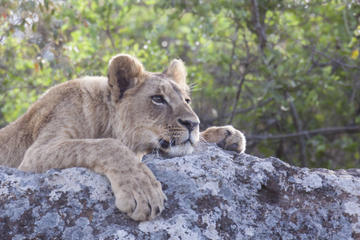 Leave the urban metropolis of Nairobi and spend a day admiring Kenyan wildlife on this exciting full-day tour! Start with a game drive around Nairobi National Park, looking out for lions, leopards and zebras, and then stop to enjoy a traditional Kenyan lunch. Step back in time to colonial days with a visit to Karen Blixen Museum and learn about Karen Blixen herself - author of the award-winning 'Out of Africa' novel. Before returning to Nairobi, explore Langata Giraffe Center to see endangered Rothschild Giraffes …
» see all Kenya Day Trips & Excursions
» Kenya Food, Wine & Nightlife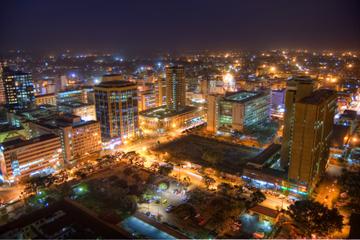 Trade Kenya's wildlife for its nightlife on this 3-hour Nairobi by night tour. Discover a different side to Nairobi on this evening tour, and discover some of the city's hotspots after dark with a local guide. Do as the locals do and unwind with a drink (or three in this case) as well as a dinner of hearty East African cuisine. Numbers are limited to 12 on this small-group tour, ensuring an intimate dining experience and personalized attention from a guide. Order a Tusker beer or one of the other deliciously refreshing local beers for a true Kenyan experience …
» see all Kenya Food, Wine & Nightlife
» Multi-Day & Extended Tours from Kenya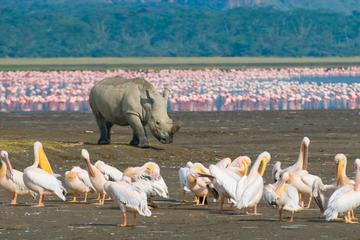 Masai Mara is a large game reserve measuring 1,510 kilometers square in south western Kenya contiguous with Serengeti National park in Tanzania. It is famous for its exceptional population of lions, leopards, cheetahs and its annual migration of zebra and wildebeest which occur from July to October hence known as the great migration. While Lake Nakuru national park found in the central Kenya is one of the Rift valley soda lakes, it is at an elevation of 1754 meters above the sea level. The park is famous for the big five and bird's sanctuary …
» see all Kenya Multi-Day & Extended Tours
» Kenya Outdoor Activities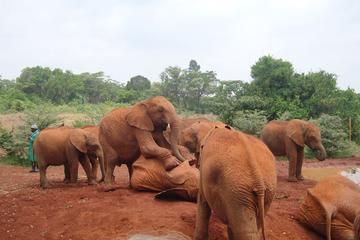 Visit the only Elephant Orphanage within the city of Nairobi. Enjoy the morning meeting some of the largest mammals on earth and learn about their lives and how they survive in the wild! The visit takes place during feeding time. You can also foster an orphan elephant: A gift that not only helps save a life but also bequeaths to the recipient an endearing icon that will be both educational and appealing. This is a living gift of a wonderful animal, the largest mammal on earth …
» see all Kenya Outdoor Activities
» Kenya Private & Custom Tours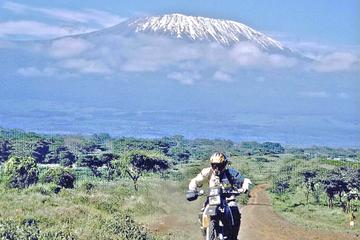 Adventure Motorbike Safari, a magnificent private tour by motorcycle across Wild South Kenya. An ultimate off road experience for a lifetime trip for a ride off the beaten track, on dirt road, to discover Kenya's wilderness and encounter with the local peoples. For accommodation, alternate between bush lodges and camping in the middle of nowhere. Explore the volcanic highlands down to the Great Rift Valley, passing Nguruman escarpment, Masai Mara National Park, Loita Hills and its indigenous rain forest …
» see all Kenya Private & Custom Tours
» Kenya Sightseeing Tours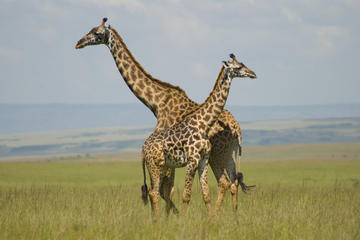 Visit the Giraffe Centre where you feed the friendly Rothchilds Giraffe. They accept a kiss as they pick their food from your palms! Stop over at some shopping areas enroute. You will then break for lunch at the Utamaduni -Verandah restaurant (own expense) plus some free time for shopping! Visit the Karen Blixen museum, the house in the movie out of Africa and the kazuri beads enroute. Finally visit Bomas of Kenya - Nairobi Tribal Tour Place named a tourist village in Langata, Nairobi …
» see all Kenya Sightseeing Tours
» Kenya Sightseeing Tickets & Passes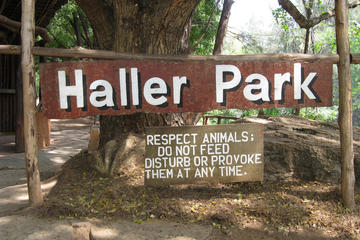 Mamba Village Crocodile Farm has crocodiles from all categories and ages, from giant (Big Daddy - Man eater) crocodiles to baby crocodiles (just hatched) and the white crocodiles. Get up close and personal with giant Tortoises, Hippos, Crocodiles, Waterbuck and Buffalo. The highly trained guides will be escorting you around the park to ensure your visit is enjoyable and educational. Haller Park is open from 800 Hours to 1700 Hours every day, including public holidays …
» see all Kenya Tickets & Passes
» Kenya Transfers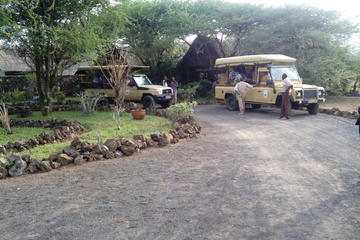 Travel from Jomo Kenyatta International Airport in Nairobi or Mombassa Airport to your Kenya accommodation. Start your holiday the right way with the comfort of an air conditioned private vehicle from Mombasa Airport to your hotel in the city. Your driver will be waiting for you at the airport and take you to your hotel. Transfer services are available 24 hours a day, 7 days a week. After your arrival, your private driver will be waiting for you outside of arrivals holding a sign with your name …
» see all Kenya Transfers & Ground Transport
» Kenya Walking & Biking Tours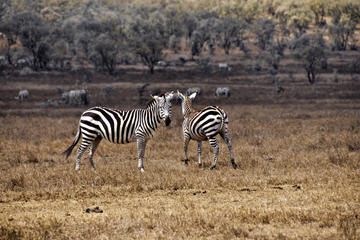 Visit Hell's Gate National Park on a day trip from Nairobi! One of the few Kenyan nature reserves where walking is safe, the park is home to Africa's more serene wild animals - a fact that sits at odds with the parks hellish-sounding name. Admire zebras, gazelles and rare birdlife like Verreaux's Eagles, and then visit Elsamere Conservation Center - a big-cat orphanage - on the shores of beautiful Lake Naivasha. Spot African buffaloes, zebras and gazelles as well as colorful birdlife such as vultures and Verreaux's Eagles …
» see all Kenya Walking & Biking Tours
» Kenya Water Sports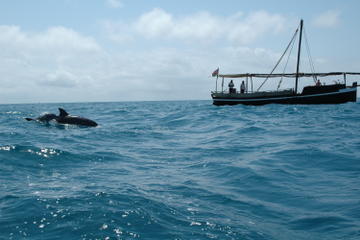 Our magical full day excursion to the Kisite Marine Park and Wasini Island offer you the opportunity to experience dhow sailing, scuba diving, snorkeling, seafood lunch, relaxing by our Lazy Lagoon pool and dolphin spotting in the tranquil settings of the Wasini Channel. The Famous Charlie Claw's restaurant, serves an exotic lunch based on traditional Swahili cuisine that includes: marinated fish and coconut bitings, steamed crab in ginger sauce …
• All Kenya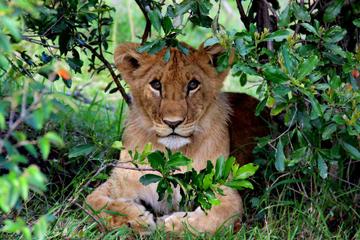 If you would like to view a complete list of all Kenya Tours, Travel & Activities, you can search for great things to do by category, location, traveller reviews or price to plan the perfect magical journey.
Click here for ALL Kenya Tours, Travel & Activities