« Home • Africa & Middle East • U.A.E. • Tours & Travel
United Arab Emirates Tours, Travel & Activities
The United Arab Emirates (UAE) is a union of seven sovereign sheikhdoms, formed when the British withdrew from the Gulf in 1971. It boasts mountains, beaches, deserts, oases, camel racing, markets and the renowned duty-free shopping of dazzling Dubai - all packed into a relatively small area.
• Dubai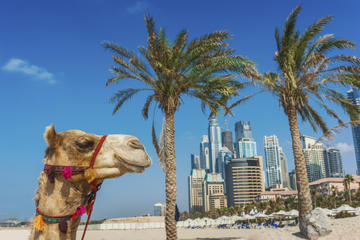 Part of the United Arab Emirates or UAE, Dubai is the quintessential home of sand, sun and shopping. A century ago, it was a tranquil port of Bedouin traders and pearl divers. Today, the merchants have gone international deluxe, and science-fiction skyscrapers stand alongside the mosques and wind-towers of Old Dubai. Don your Gucci sunglasses and latest D&G gear - Dubai is rich, lavish and absolutely ab-fab …
… see all Dubai Tours, Travel & Activities
• Abu Dhabi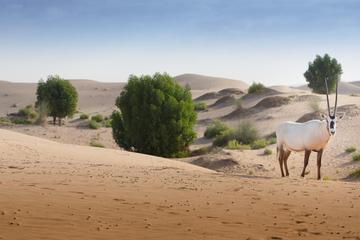 Dubai can have its super-skyscrapers and palm tree islands; Abu Dhabi doesn't need any of that to maintain its spot as the tourism capital of the United Arab Emirates. The largest and wealthiest of the emirates, this region and its island city rests on top of an estimated 10 percent of the world's oil, but it's the beaches of the Arabian Gulf, stark desert dunes and extravagant attractions that keep visitors coming back for more …
… see all Abu Dhabi Tours, Travel & Activities
• Ras Al Khaimah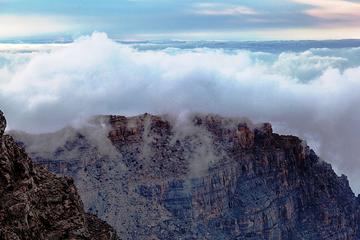 Visit Jebel Jais standing at 6,315 feet. Not only is it the highest peak in Ras Al Khaimah, but in the entire UAE. There will be many photo opportunities en-route. As a part of Jebel Harim Chain, These Mountains were formed more than 70 million years ago. Recently Commissioned by Sheikh Saud Bin Saqr Al Qasimi, Crown prince and Deputy Ruler of Ras Al Khaimah, the Road literally snakes its way up Jebel Jais. Being the tallest peak, even in Summer the weather is great up there …
… see all Ras Al Khaimah Tours, Travel & Activities
… All UAE Tours, Travel & Activities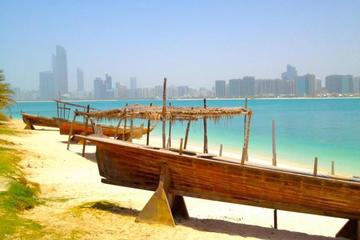 If you would like to view a complete list of all United Arab Emirates Tours, Travel & Activities, you can search for great things to do by category, location, traveller reviews or price to plan the perfect magical journey.
Click here for ALL United Arab Emirates Tours, Travel & Activities

« Home • Africa & Middle East • U.A.E. • Tours & Travel