ALGARVE TOURS, TRAVEL & ACTIVITIES
In addition to the natural beauties and plenty of beaches, the Algarve has invested in the creation of a network of golf courses. Well-known beaches in the Algarve range from Praia da Marinha to ArmaÁ"o de PÍra. A well known spa town is Caldas de Monchique.


Quick Links

Cruises
Fishing
Jeep Safaris
Sun & Sand
THINGS TO DO IN ALGARVE: Cruises & Water Tours,


Top Picks: ALGARVE TOURS, TRAVEL & ACTIVITIES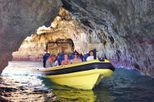 ALGARVE CRUISES & WATER TOURS


Find a comfortable seating place in the mid-deck or the shade of the aft deck as you commence your cruise from the new marina of Albufeira. You have the choice of a half day cruise visiting the caves on the spectacular Algarve coastline or a 2-hour Captain Hook cruise. On both itineraries it is possible to view dolphins from the boat or even take a swim! ... see all

---
More Resources for Algarve Tours
---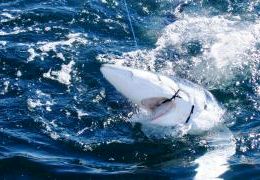 ALGARVE FISHING

Portugal is known for its amazing fishing conditions. The Mediterranean Sea is home to many of the big game fish lusted after by fisher folk around the world. Blue Sharks, Hammerhead Sharks, Makos, Swordfish, Tuna, Bonitos and the famed Blue and White Marlon are abundant in these waters. Algarve is considered to be one of the best Big Game fishing places in the world ...

---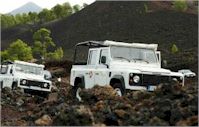 ALGARVE JEEP SAFARIS

A jeep safari in Algarve promises fun, excitement and adventure. Travel in a convoy of jeeps and go up hills and down dales, crossing streams and through meadows. Enjoy the spectacular scenery of an area almost untouched by time. Go off the beaten track and straight into the heart of Algarve on this Land Rover safari. ...

---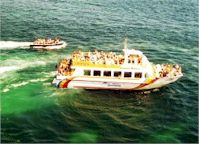 Algarve Tours & Activities with Isango!

Isango! a the leading provider of destination experiences and experience-driven holidays - historic tours, sightseeing trips, romantic activities, family holidays, activity holidays, theme park visits, guided historical attractions and much more. 5000+ things to do in more than 60 countries ...

---

ALGARVE HOTELS, RESORTS AND ACCOMMODATION

PORTUGAL TOURS, TRAVEL & ACTIVITIES
---
---
HOME • PORTUGAL • PORTUGAL TOURS & TRAVEL •

ALGARVE TOURS & TRAVEL
Looking for something specific?
---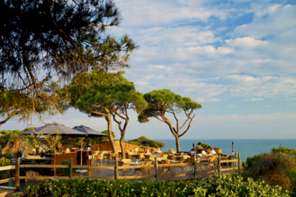 PLACES TO STAY IN THE ALGARVE
---
---