Russia has an extensive rail network linking nearly every city and town. For intercity travel, the train is generally the most convenient option for trips that can be covered overnight. The train is an option for longer trips (many Russians continue to use it for trips of 2 days or more), but mainly if you appreciate the nuances and experience of train travel in Russia.

MOST POPULAR DESTINATIONS...

MOSCOW HOTELS

Moscow, the Russian capital, is located on the Moskva River, which bends its way through the southern and western parts of the city. Most of the main sites ...

---

ST. PETERSBURG HOTELS

Founded by Peter the Great, the former home of the Czars and the center of Russian culture, St. Petersburg was known as The Venice of the North ...

---

KOROLEV HOTELS
Korolyov or Korolev is an industrial city in Moscow Oblast, Russia, well-known as the cradle of Soviet and Russian space exploration ...

---

KHIMKI HOTELS
Khimki is a city in Moscow Oblast, Russia, situated just northwest of Moscow, at the west bank of the Moscow Canal. The town of Khimki was officially founded in 1939 ...

---

ALL RUSSIA HOTELS

CITY TOUR OF MOSCOW
The best way to see the Moscow city! Come and see the Kremlin for yourself as well as other places of interest. Don't forget your camera as there will be plenty of great ...

---

GRAND ST. PETERSBURG
A trip to Russia is not complete without visiting amazing St. Petersburg - the second largest and most beautiful city in Russia! The perfect opportunity ...

---

PETERHOF TOUR
Come and discover Peterhof - St. Petersburg's most famous and spectacular Imperial estate. Located on the sea shore The Grand Palace and park complex of Peterhof ...

---

CATHERINE PALACE
Visit the town of Pushkin (Tsarskoye Selo), where you will find a jewel of Russian baroque - Catherine Palace. It is considered to be one of the world's wonders ...

---

ALL RUSSIA TOURS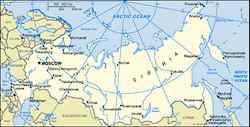 ---
SEE ALSO FOR RUSSIA:

• PLACES TO STAY: RUSSIA HOTELS:
Dolgoprudnyy, Khimki, Korolev, Lobnya, Moscow, Pushkin, St. Petersburg,

• TOURS & TRAVEL: RUSSIA TOURS:
Moscow Tours, St. Petersburg Tours,

• ATTRACTIONS, CULTURE & MORE:
MOSCOW: Moscow Kremlin, Red Square, Saint Basil's Cathedral,
SHOP: Posters and Prints, Travel Guides,
---
---

ALL INTEREST