DESTINATION SINGAPORE: Attractions & Culture
According to Singapore legend, Srivijayan prince Sang Nila Utama landed on the island in the 13th century and, catching sight of a strange creature that he thought was a lion, decided to found a new city he called Singapura, Sanskrit for Lion City.
Quick Links


Orchard Road


Raffles Hotel


Jurong Bird Park


Singapore Zoo

DISCOVER SINGAPORE: Fort Siloso, Jurong Bird Park, Marina Bay Sands, Mass Rapid Transit (MRT), Night Safari Singapore, Orchard Road, Raffles Hotel, Sentosa, Sentosa Luge, Singapore Arts Festival, Singapore Botanic Gardens, Singapore Zoo, Tiger Sky Tower, Underwater World,
DISCOVER SINGAPORE: Destinations, Culture & Attractions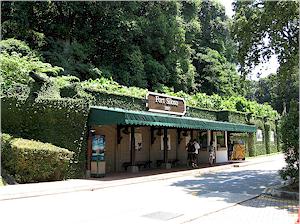 FORT SILOSO


Fort Siloso is the sole restored coastal gun battery from the twelve such batteries which made up Fortress Singapore at the start of World War II. Siloso comes from the word Seloso, a Filipino word meaning jealous person. The Fort is situated on the resort island of Sentosa, restored as a museum, and open for public viewership ...
---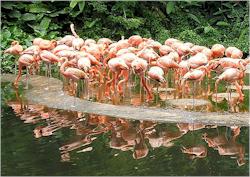 JURONG BIRD PARK


The Jurong Bird Park is a tourist attraction in Singapore managed by Wildlife Reserves Singapore. It is a landscaped park, built on the western slope of Jurong Hill. It is located within the Boon Lay Planning Area of the Jurong district and has an area of 202,000 square metres ...
---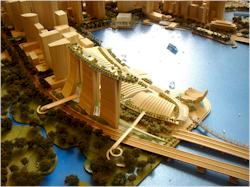 MARINA BAY SANDS


Marina Bay Sands is an Integrated Resort being developed by one of the world's biggest gaming companies, Las Vegas Sands, located at Marina South in central Singapore. It will house Singapore's second casino after Resorts World Sentosa. Completion of the Marina Bay Sands is expected for 2010 ...
---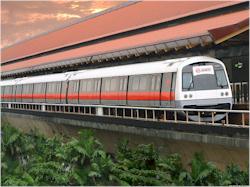 MASS RAPID TRANSIT (MRT)


The Mass Rapid Transit or MRT is a rapid transit system that forms the backbone of the railway system in Singapore, spanning the entire city-state. The initial section of the MRT, between Yio Chu Kang Station and Toa Payoh Station, opened in 1987 establishing itself as the second-oldest metro system in Southeast Asia ...
---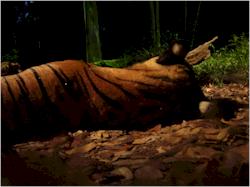 NIGHT SAFARI SINGAPORE


The Night Safari is the world's first nocturnal zoo and is one of the most popular tourist attractions in Singapore. The Night Safari currently houses a total of 1,040 animals of 120 species, of which 29% are threatened species. The zoo is managed by Wildlife Reserves Singapore, with about 1.1 million visitors per year ...
---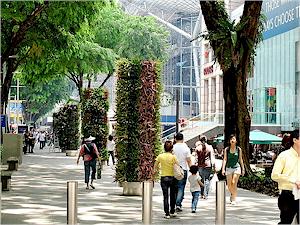 ORCHARD ROAD


Orchard Road is a road in Singapore that is the retail and entertainment hub of the city-state. It is regularly frequented by the local population as well as being a major tourist attraction. Often the surrounding area is known simply as Orchard. Orchard Road underwent a $40 million revamp in 2009 ...
---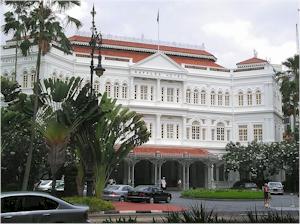 RAFFLES HOTEL


Raffles Hotel is a colonial-style hotel in Singapore, dating from 1887, and named after Singapore's founder Sir Stamford Raffles. Managed by Raffles International, it is known for its luxurious accommodation and superb restaurants. The hotel houses a tropical garden courtyard, museum and Victorian-style theatre ...
---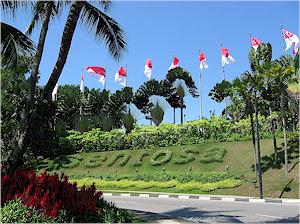 SENTOSA


Sentosa, which translates to peace and tranquility in Malay, is a popular island resort in Singapore, visited by some five million people a year. Attractions include a two-kilometre long sheltered beach, Fort Siloso, two golf courses and two five-star hotels, and the Resorts World Sentosa, featuring Universal Studios Singapore ...
---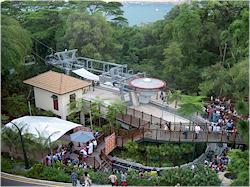 SENTOSA LUGE


Sentosa Luge is a luge located in Sentosa, Singapore. It opened in the second half of 2005. The luge is situated on the Imbiah Lookout cluster opposite the Tiger Sky Tower, and has a length of 650 metres. The luge is a self-driving car system in which riders control the speed by pushing a pair of handlebars back and forth ...
---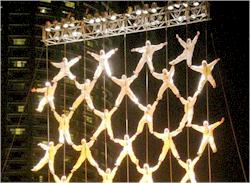 SINGAPORE ARTS FESTIVAL


The Singapore Arts Festival is an annual arts festival held in Singapore. Organised by the National Arts Council, it is one of the most significant events in the regional arts scene. The festival, usually held in mid-year for a stretch of one month, incorporates theatre arts, dance, music and visual arts ...
---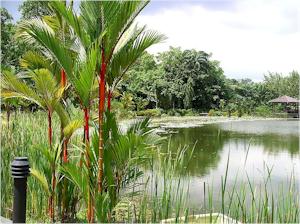 SINGAPORE BOTANIC GARDENS


Singapore Botanic Gardens is a 157-acre botanical garden in Singapore. It is half the size of the Royal Botanic Gardens in Kew or around one-fifth the size of Central Park in New York. It is the only botanic garden in the world that opens from 5 a.m. to 12 midnight every single day of the year, and does not charge admission ...
---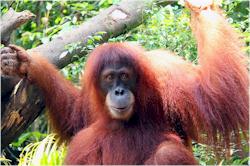 SINGAPORE ZOO


The Singapore Zoo occupies 28 hectares within Singapore's heavily forested central catchment area. The zoo is operated by Wildlife Reserves Singapore, who also manage the neighbouring Night Safari and the Jurong BirdPark. There are about 315 species of animal in the zoo, of which some 16% are considered threatened species ...
---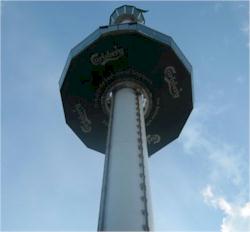 TIGER SKY TOWE


The Tiger Sky Tower, previously known as Carlsberg Sky Tower, is Singapore's highest observation tower located at Sentosa. It has a height of 110 metres above ground, about 36 floors high, and 131 metres above sea level where one can view the entire length of Singapore's skyline and a panoramic view of the island ...
---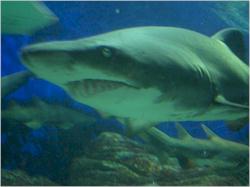 UNDERWATER WORLD


Underwater World Singapore Pte Ltd, commonly known as Underwater World is an oceanarium located on the offshore Singaporean island of Sentosa. Opened in 1991, it has more than 2,500 marine animals of 250 species from different regions of the world. The Underwater World's ticket includes admission to the Dolphin Lagoon at Palawan Beach ...
---

SINGAPORE HOTELS AND ACCOMMODATION

SINGAPORE TOURS & TRAVEL
Singapore destination information from sources at Wikipedia, the Free Encyclopedia
For photo credits and information, please click here or the individual pages.
---
---
HOME • SINGAPORE • DISCOVER
Looking for something specific?
IN THIS SECTION:
DISCOVER SINGAPORE
SINGAPORE
Fort Siloso, Jurong Bird Park, Marina Bay Sands, Mass Rapid Transit (MRT), Night Safari Singapore, Orchard Road, Raffles Hotel, Sentosa, Sentosa Luge, Singapore Arts Festival, Singapore Botanic Gardens, Singapore Zoo, Tiger Sky Tower, Underwater World,


KEY SECTIONS you may also like:
Singapore
Tours
Singapore
Hotels
---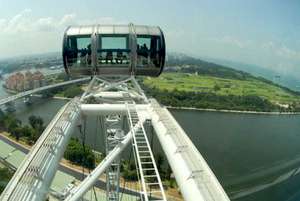 THINGS TO DO IN SINGAPORE
---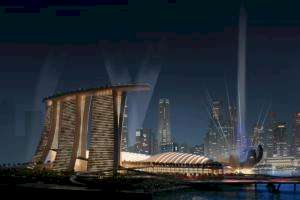 PLACES TO STAY IN SINGAPORE
---
---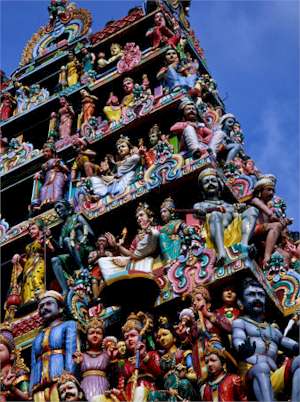 SINGAPORE POSTERS & ART PRINTS
---
---