Kyoto Tours, Travel & Activities
Kyoto, with its hundreds of temples and gardens, was the imperial capital between 794 and 1868, and remains the cultural center of Japan. With an astonishing 1,600 Buddhist temples, 400 Shinto shrines, a trio of palaces, and dozens of gardens and museums, Kyoto is Japan's cultural treasure house.
… click here for KYOTO DEALS & SPECIAL OFFERS
• Things to Do in magical Kyoto
» Kyoto Cultural Tours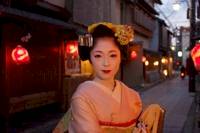 Savor the beauty and charm of Kyoto on this small-group cultural tour. An ancient yet elegant city, Kyoto showcases all that is refined and unique about Japanese culture. Wander through Zen gardens, visit shrines and temples, and catch glimpses of geishas in their kimonos …
» see all Kyoto Cultural Tours
» Kyoto Day Trips & Excursions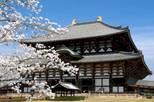 Explore the cultural treasures of Kyoto and Nara on a full-day tour from Kyoto. See all the highlights of Kyoto including visits to Nijo Castle and the Imperial Palace. Then travel to the UNESCO World Heritage site of Nara and some of the oldest Buddhist temples in Japan. Hand-feed the deer and see the Kasuga Shrine with more than 3,000 lanterns …
» see all Kyoto Day Trips & Excursions
» Kyoto Food, Wine & Nightlife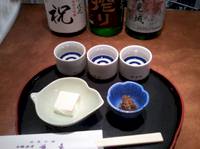 Taste the culture of Japan with a sake-tasting tour at Inari, home to some of the best sakes in Japan. Visit a sake brewery to learn the history of sake production and sample the local drop. Enjoy a tasting at a specialty sake liquor store and pay a visit to the god of rice –- Fushimi Inari Shrine. Travel by train from Kyoto to Inari, where you will find some of the best sake in the country. Start with a small walking tour of the Fushimi Inari Shrine, dedicated to the god of rice …
» see all Kyoto Food & Nightlife
» Kyoto Sightseeing Tours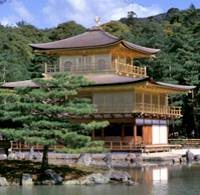 Experience the magic of Kyoto on a full-day sightseeing tour of Japan's cultural jewel. You'll visit Kyoto's most popular attractions by coach and enjoy a Japanese - western set lunch. Known as the cradle of Japan's cultural heritage, Kyoto was Japan's capital and the emperor's residence from 794 until 1868. It is now the country's seventh largest city, with a population of 1.4 million people and a modern face, though it remains Japan's most traditional city …
» see all Kyoto Sightseeing Tours
» Kyoto Walking & Biking Tours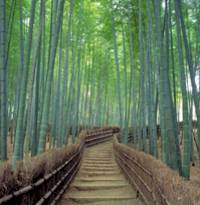 Stroll through rural bamboo groves and visit mountain temples outside Kyoto on this morning walking tour of the Sagano and Arashiyama districts. You'll experience the tranquil beauty of Japan's rural temples and gardens, and experience Japanese life outside the big cities. Your morning walk begins at Sagano, northwest of the Kyoto Basin, with a stroll through the verdant Sagano Bamboo Grove surrounded by mountains in the greater area of Arashiyama …
» see all Kyoto Walking & Biking
• All Kyoto Tours
» All KYOTO Tours, Travel & Activities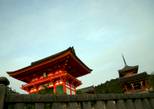 If you would like to view a complete list of all Kyoto Tours, Travel & Activities, you can search for great things to do by category, location, traveller reviews or price to plan the perfect magical journey.
Click here for ALL Kyoto Tours, Travel & Activities
• More Resources for Kyoto Tours
» Kyoto Tours & Activities with Isango!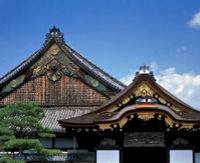 Isango! a the leading provider of destination experiences and experience-driven holidays - historic tours, sightseeing trips, romantic activities, family holidays, activity holidays, theme park visits, guided historical attractions and much more. 5000+ things to do in more than 60 countries …
» Kyoto Tours & Activities with Isango!
» Japan with Virgin Holidays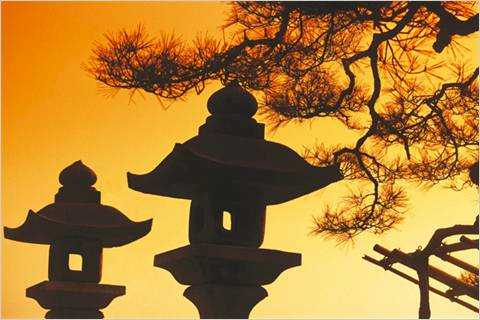 In Tokyo, you'll be energised by the frenetic pace of life, dazzled by the neon and entranced by every detail of life there: the amazing politeness, the incredible punctuality of subway trains, the extraordinary vending machines and the super-fashionable teenagers. Enjoy the fantastic noodle and sushi bars, catch a sumo contest and explore futuristic Tokyo Bay …