« home • asia • JAPAN • Tours & Travel • Sapporo
Sapporo Tours, Travel & Activities
Sapporo does serve as a gateway to the wilds of Hokkaido, but this capital city of nearly 2 million people is a worthy destination in its own right thanks to its namesake beer, lush green spaces and variety of adventure activities within close proximity. American and European architects laid out Sapporo, Japan's fourth-largest city, in the 19th century with wide, tree-lined streets forming a grid pattern and plentiful public park space, including the 13-block Odori Park that splits the city in half. It's here that many of Sapporo's top festivals take place.
» Sapporo Cultural Tours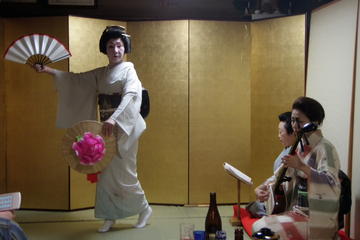 A geisha typically entertains guests at invitation-only locations. Delight in the company of not one, but two of these highly skilled performers of Japanese music and dance, during a 2-hour 'geisha party' at a private home in Sapporo. As you savor a home-cooked meal accompanied by beer and sake, chat with the help of a guide and take pictures with the geishas, who will make sure everyone in your small group limited to 8 diners is having an enjoyable experience. Round-trip hotel transport is included …
» Sapporo Day Trips & Excursions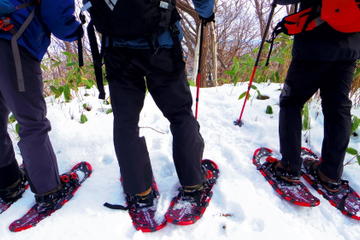 Sapporo is the hometown of a popular brewery, but there's much more to this town than beer. This 6.5-hour tour ventures out into the snow-covered mountains for a real Japanese experience with nature. Track animals by their footprints and see if you can spot a deer or a red fox. At that point, with your stomach certainly growling, take delight in a delicious local lunch. After the tour is all over, you can think about the beer. Give your legs a workout and spend a half day seeing some of the most beautiful natural scenery in Japan in the Bankei forest …
» all Sapporo Day Trips & Excursions
» Sapporo Food, Wine & Nightlife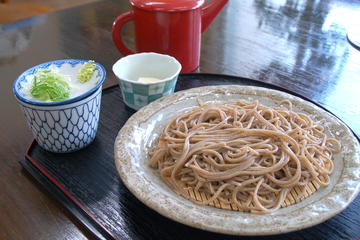 There's nothing like fresh buckwheat soba dipped in dashi and a splash of soy sauce to make a perfect meal. Learn how to make these noodles in the countryside just outside of Sapporo. A local chef, with more than a dozen years of noodle know-how, guides your small group of no more than 10 people, through the soaking, kneading and cutting process. Make a mountain of noodles, slurp up some right there in the kitchen and then pack plenty to take back to Sapporo - no sharing necessary. Transport is included …
» all Sapporo Food & Nightlife
» Sapporo Outdoor Activities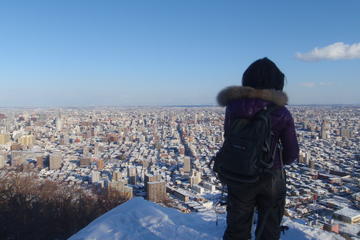 If you want to go on a easy hike and experience the beautiful nature of Sapporo, Maruyama is the perfect choice! This small mountain show its beautiful green colors in the summer time and changes into many lively shades of yellow and red leaves in the autumn before it is completely covered with snow. it is very popular with bird watchers and adorable Hokkaido squirrels can also be seen rushing around looking for food. Despite being so close to the city center, you can feel its rich nature throughout the year. This tour operates all year round …
» all Sapporo Outdoor Activities
» Sapporo Private & Custom Tours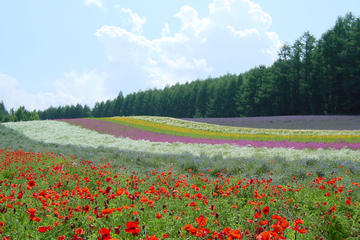 This is a great way to see the Hokkaido rural landscapes of Biei and Furano. Hokkaido is a large area which makes hard to cover.This private tour will help to make your trip an unforgettable one. Shikisai Hill is a wonderful panoramic flower garden with a spacious landscape extending as wide as 17 acres. Dozens of flower varieties are in blossom from spring to autumn, and form a flower paradise. You are welcomed to come and enjoy the unique view and the fragrance among the flowers …
» all Sapporo Private & Custom Tours
» Sapporo Spa Tours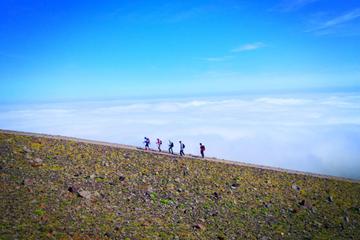 From May to November, take a full-day trip from Sapporo to discover the natural wonders of Japan's northernmost island of Hokkaido. You'll embark on a moderate 4-hour hike to Mount Tarumae to experience the stunning landscape, including the breathtaking Lake Shikotsu. After your descent, take a refreshing dip in a series of indoor and outdoor baths with views of Lake Shikotsu as a backdrop. Numbers are limited to 12 people on this seasonal tour, ensuring an intimate experience with a small group …
» Sapporo Sightseeing Tours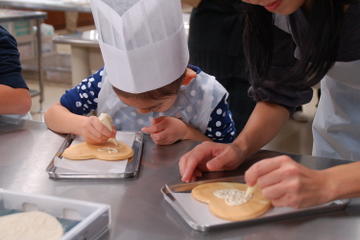 What the Oreo is to the US, the Shiroi Koibito is to Japan. Learn how to make your own heart-shaped version of this famous cookie with white-chocolate filling at the manufacturer's facility in Sapporo. An instructor leads you through an easy lesson, teaching you how to layer and decorate this popular souvenir and symbol of Hokkaido. Then browse the gift shop for more Shiroi Koibito items to take home. Includes round-trip transport from Sapporo hotels …
» all Sapporo Sightseeing Tours
» Sapporo Walking & Biking Tours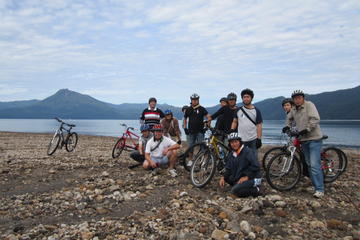 Explore Hokkaido's Lake Shikotsu by mountain bike with an expert guide. You'll depart along the Chitose River and then ride through the woods to the tranquil caldera lake, enjoying breathtaking views of neighboring mountain peaks as you pedal. Take a break during the moderate, 5-hour ride to purchase your own lunch at your choice of lakeside restaurants. Round-trip transport is available from the Sapporo train station, a nearby hotel or New Chitose Airport. Numbers are limited to 10 on this small-group tour, ensuring a personalized experience …
» all Sapporo Walking & Biking
» Sapporo Water Sports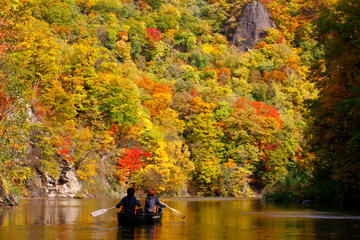 Spend an idyllic day in Hokkaido's countryside with a mountain guide just outside of Sapporo. First, trek up Mt Hakkenzan on a moderate-to-difficult hike and snap shots of its mountaintop ridge of 'eight swords.' Enjoy views of the Jozankei hot springs and Shikotsu-Toya National Park. Then, paddle along the Toyohira River on a pleasant canoeing journey, spotting beautiful birds along the way. A delicious picnic lunch and hotel transport are included in this small-group guided tour limited to eight people …
• All SAPPORO

If you would like to view a complete list of all Sapporo Tours, Travel & Activities, you can search for great things to do by category, location, traveller reviews or price to plan the perfect magical journey.
Click here for ALL Sapporo Tours, Travel & Activities

« home • asia • JAPAN • Tours & Travel • Sapporo