« NEW ZEALAND • Tours & Travel • South Island • Christchurch
Christchurch Tours, Travel & Activities
Christchurch is often described as the most English of New Zealand's cities. But for all its self-consciously inherited charm, it can hold its own as a thoroughly modern New Zealand city. Kiwi art has pride of place in the city's gallery, the wildlife reserves teem with native animals, and the multitude of great cafes, restaurants and bars that fill the city center prove that Christchurch has a special charm of its very own.
» Christchurch Air & Helicopter Tours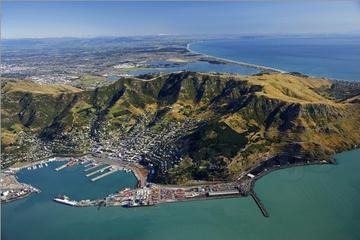 It is only from the air that you can only appreciate the scale of Christchurch City's devastation and recovery following the 2010 earthquake. This 20-minute helicopter tour flies over the crumbled tower of Christchurch Cathedral, the new sports stadium and other signs of the city's rebuilding as you listen to your pilot's commentary. Your 20-minute flight also takes you to the spectacularly scenic Banks Peninsula, then back toward Christchurch over the suburbs of Sumner and Redcliffs …
… see all Christchurch Air, Helicopter & Balloon Tours
» Christchurch Cruises, Sailing & Water Tours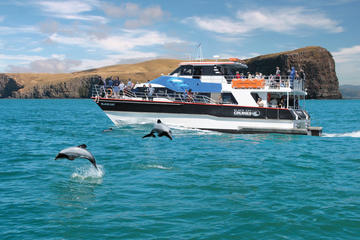 Experience majestic scenery and stunning wildlife including dolphins, penguins and marine bird life on this Akaroa Harbour Nature Cruise. Cruise on a modern 60 feet catamaran, perfect for viewing the natural wonders of Akaroa Harbour. The vessel is the largest and most luxurious on the harbour. There's lots of space on the 2 decks for unenterrupted viewing and inside seating. The 2-hour cruise is fully narrated by your skipper who has extensive knowledge of the nature, wildlife and history of Akaria Harbour …
… see all Christchurch Cruises, Sailing & Water Tours
» Christchurch Cultural & Theme Tours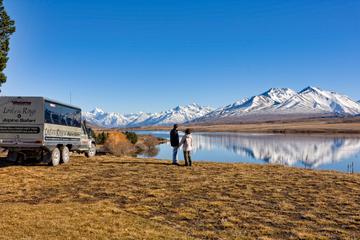 Immerse yourself in the magic of the Lord of the Rings trilogy on this 9-hour adventure to Edoras (Mount Sunday) from Christchurch. Explore with your guide and soak up breathtaking views from the peak of Edoras. Look over exclusive behind-the-scenes photographs of Edoras under construction. Pose for photographs with movie replicas such as Aragorn's sword, Gimli's axe and the flag of Rohan. Enjoy a delicious picnic lunch with Champagne. See for yourself how this tranquil mountainside was transformed into mysterious Edoras - the capital city of the Rohan people …
… see all Christchurch Cultural & Theme Tours
» Christchurch Day Trips & Excursions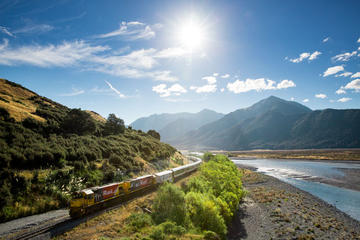 In the heart of the Southern Alps, Arthur's Pass National Park has an incredible diversity of flora and landscape. Experience a breathtaking journey aboard the TranzAlpine Train winding it's way through the magnificent Waimakariri Gorge. Join short guided walks to rainforests, rivers and mountain vistas and visit the incredible Castle Hill rocks. Traveling in a small group, maximum eight participants, allows for an intimate and informative experience …
… see all Christchurch Day Trips & Excursions
» Christchurch Extended & Multi-Day Tours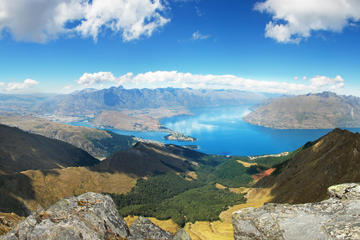 See all the highlights of New Zealand's scenic South Island on this five-day guided sightseeing tour. Travel by coach from Christchurch to Queenstown, experience the majesty of Milford Sound, view the glacier at Franz Josef and travel aboard the famous TranzAlpine Express train. Your five-day exploration of New Zealand's spectacular South Island begins with the stunning scenery of the foothills of the Southern Alps and a lunchtime visit to Mt Cook, New Zealand's highest mountain …
… see all Christchurch Multi-Day & Extended Tours
» Christchurch Food, Wine & Nightlife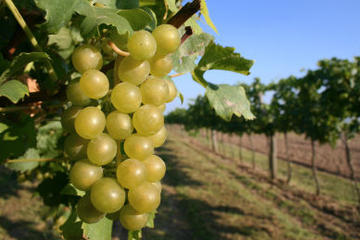 After being picked up from your centrally located Christchurch hotel and travel 40-minutes to Waipara, the fastest growing wine region in New Zealand. Visit and enjoy wine tasting guided tours of four boutique vineyards of North Canterbury, these include Mud House, Pegasus Bay, Torlesse and Waipara Springs all producing a fine selection of both white and red wines. Mud House, Pegasus Bay, Torlesse and Waipara Springs are all located in the Waipara area, well known for its warm dry climate and limestone rich soils, both ideal for quality wine production …
… see all Christchurch Food, Wine & Nightlife
» Christchurch Outdoor Activities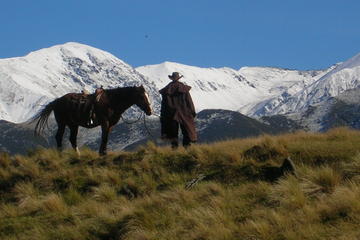 See the spectacular mountain views of the Torlesse basin, as you horse trek through the valley to the Otarama lookout point. We ride past the magnificent snow fed Waimakariri Canyon and our high country farm with the back drop of the Southern Alps. We stop for refreshments and fantastic photo opportunities overlooking the Canyon before we ride down the terraces, following the musterers trail through the farmland. This ride is suitable for all ages, riding abilities and fitness …
… see all Christchurch Outdoor Activities
» Christchurch Private Tours
See the best of New Zealand's stunning South Island on this unforgettable 8-day tour! Traveling by private luxury vehicle you'll visit all the highlights of this amazing destination on an counter-clockwise route from Christchurch. Explore Arthur's Pass, see West Coast rainforests from Franz Josef Glacier, and visit Mount Cook and Queenstown. Customize your tour to your preference with a range of optional activities (own expense) including helicopter rides, mountain walks, bungee jumps and more! …
… see all Christchurch Private Tours
» Christchurch Shore Excursions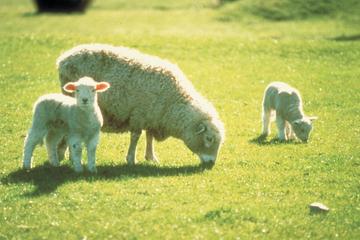 While you're in port in Akaroa, take a guided shore excursion to discover the nearby city of Christchurch and meet the animals at a local sheep farm. You'll be picked up from the cruise port and travel past the scenic bays and coves of the Banks Peninsula. Next, your Christchurch tour takes in all the central city highlights including the Christchurch Botanic Gardens, Museum and Art Centre, Avon River and the Bridge of Remembrance …
… see all Christchurch Shore Excursions
» Christchurch Shows, Concerts & Sports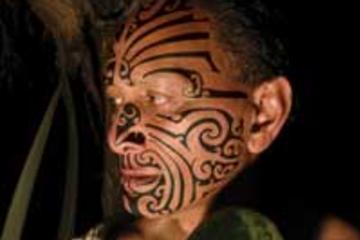 Immerse yourself in the fascinating life of New Zealand and enjoy two of the most popular attractions in Christchurch! After a guided tour of the Willowbank Wildlife Reserve, where you'll see a great variety of birds and animals, both native to and introduced to New Zealand, continue your evening with an exciting Maori cultural experience at Ko Tane. Enjoy a magical experience as you engage with authentic Maori culture …
… see all Christchurch Shows, Concerts & Sports
» Christchurch Sightseeing Tours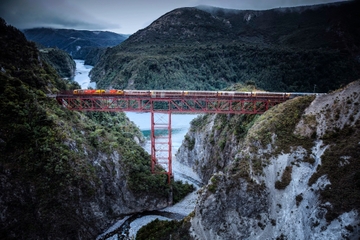 Enjoy a Sightseeing tour to Arthur's Pass through the spectacular scenery of the Canterbury Plains and Southern Alps. Journey on one of the world's greatest train journeys, lunch in an Alpine Village nestled in the heart of the Southern Alps. Whizz through the Waimakariri Gorge on an exhilarating jet boat ride and then visit a high country sheep farm for a farm tour and afternoon tea, you might even be allowed to have a go at shearing a sheep …
… see all Christchurch Sightseeing Tours
» Christchurch Tickets & Passes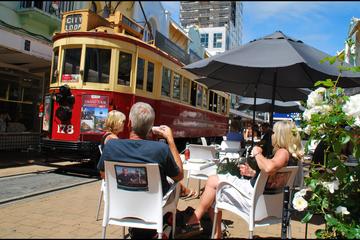 Visit four of Christchurch's top attractions with a sightseeing pass that can be used on different days, allowing you to set your own pace. Soar above the city on the Christchurch Gondola; float through town on an Avon River punt cruise; tour the Christchurch Botanic Gardens on an eco-friendly shuttle; and hop on and off the Christchurch Tram to see key downtown sights. Each ride includes informative commentary that details the landmarks and history of Christchurch, including its recovery after the 2010 and 2011 earthquakes …
… see all Christchurch Tickets & Passes
» Christchurch Transfers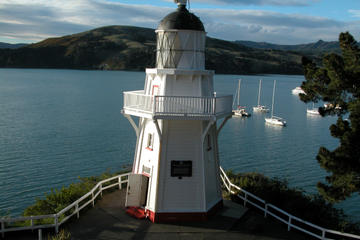 Situated east of Christchurch across Hauraki Bay, Coromandel Peninsula is known for its natural beauty and laid-back lifestyle. Explore the area on a day trip from Christchurch or spend a few days taking in the sights. You can enjoy the outdoors at the beach, forests and mountains of the rugged peninsula then relax over a great meal in town. It's all just two hours away by high speed ferry! …
… see all Christchurch Transfers
» Christchurch Water Sports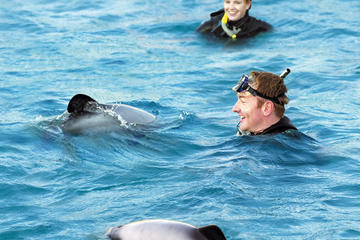 Make a date with the worlds smallest, rarest and friendliest dolphins only on Akaroa Harbour. There is only one place on the planet where you can swim with Hector Dolphins also known as the New Zealand Dolphin and that is the beautiful sheltered Akaroa Harbour. Akoroa Harbour is a sheltered harbor, a flooded crater of an extinct volcano surrounded by awe-inspiring volcanic cliffs. With a group limit of 10 people per vessel the Akaroa swimming with dolphins tour means it will be an even more intimate experience
… see all Christchurch Water Sports
• ALL Christchurch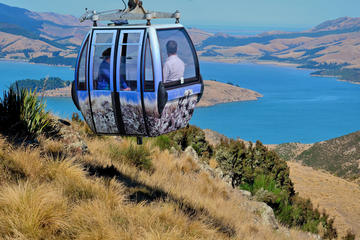 If you would like to view a complete list of all Christchurch Tours, Travel & Activities, you can search for great things to do by category, location, traveller reviews or price to plan the perfect magical journey.
Click here for ALL Christchurch Tours, Travel & Activities

« NEW ZEALAND • Tours & Travel • South Island • Christchurch