CHRISTCHURCH TOURS, TRAVEL & ACTIVITIES
Christchurch was established in 1850 by English settlers. Its English heritage shows in the older buildings, especially the Anglican Cathedral in the Square in the very center of the city. The Avon River flows through the central city and disrupts the layout of the city streets.
Quick Links

Cruises

Day Trips

Outdoor Activities

Extended Tours

THINGS TO DO IN CHRISTCHURCH: Air, Helicopter & Balloon Tours, Cruises, Sailing & Water Tours, Cultural Tours, Day Trips & Excursions, Extended Tours, Family Friendly, Food, Wine & Nightlife, Outdoor Activities, Shows, Concerts & Sports, Sightseeing Tours, Tickets & Passes, Transfers, Water Sports,
Top Picks: CHRISTCHURCH TOURS, TRAVEL & ACTIVITIES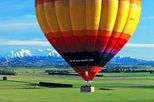 CHRISTCHURCH AIR & BALLOON TOURS


See the sun rise over the Canterbury Plains on an early-morning hot-air balloon flight from Christchurch. The sensation of floating over the patchwork farmland at dawn is something you'll never forget, whether you're a visitor or a local - and the views you'll capture with your camera are sensational. The parks, rivers and buildings of Christchurch fade into the distance

... see all



---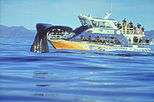 CHRISTCHURCH CRUISES, SAILING & WATER TOURS


Spend the day getting close to nature on a whale-watching day trip to Kaikoura, renowned for its variety of marine mammals. You'll enjoy a scenic drive through the rolling hill country of North Canterbury, go on a whale-watching boat tour from Kaikoura, visit a seal colony and complete the day with a wine tasting at a local vineyard

... see all



---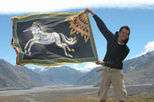 CHRISTCHURCH CULTURAL & THEME TOURS


Journey to the remote and beautiful Mt Potts high country station, home of Mt Sunday; see how this peaceful mountain was transformed into Edoras, the capital city of the Rohan people in the Lord of the Rings trilogy. Immerse yourself in the natural unspoilt beauty of the high country's sparkling clear lakes, glistening blue rivers and fresh mountain air

... see all



---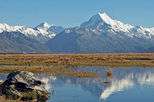 DAY TRIPS & EXCURSIONS FROM CHRISTCHURCH


Travel by road on a full day tour from Christchurch to Mount Cook, Australasia's highest mountain. Along the way you'll pass through the spectacular scenery of the Canterbury Plains, view MacKenzie Basin, Lakes Tekapo and Pukari and Tasman Glacier. Lunch at the Hermitage Hotel as well as morning and afternoon snacks are also included

... see all



---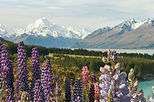 EXTENDED TOURS FROM CHRISTCHURCH


Picturesque mountains, deep fiords and icy glaciers - this is New Zealand's South Island. See for yourself on a four-day independent tour highlighting this scenic region. Travel by coach from Christchurch to Queenstown and up the West Coast to Greymouth before a return to Christchurch. View Franz Josef glacier and experience Milford Sound

... see all



---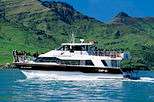 CHRISTCHURCH FAMILY FRIENDLY TOURS


Want to cover the five "must-do" attractions in Christchurch in one day? You'll visit the International Antarctic Center, see native kiwis at the Willowbank Wildlife Reserve, take a ride on a historic Christchurch tram, soar above the city on the Christchurch Gondola before taking a relaxing two-hour harbor cruise. Your first stop is the International Antarctic Center

... see all



---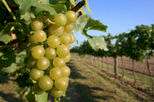 CHRISTCHURCH FOOD, WINE & NIGHTLIFE TOURS


Enjoy a 5.5-hour wine trail tour exploring four of North Canterbury's boutique vineyards including Mud House, Torlesse, Pegasus Bay and Waipara Springs, all producing a fine selection of both white and red wines. You'll be picked up from your centrally located Christchurch hotel and travel 40-minutes to Waipara, the fastest growing wine region in New Zealand

... see all



---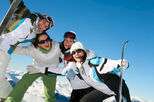 CHRISTCHURCH OUTDOOR ACTIVITIES


Take advantage of this Tailor-made package, offering you the opportunity to ski at Mount Hutt! Sitting high on the eastern rim of New Zealand's awesome Southern Alps, with a stunning backdrop of snow clad peaks and staggering views across the patchwork quilt of the Canterbury Plains to the Pacific Ocean, Mt Hutt captures the essence of the New Zealand skiing experience

... see all



---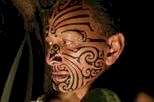 CHRISTCHURCH SHOWS & CONCERTS


Visit Willowbank Wildlife Reserve. Here you will be treated to a truly memorable Maori welcome followed by a cultural performance with a Maori Concert consisting of action songs, poi dances and haka. Following the performance, enjoy a wonderful buffet dinner at Willowbank. After dinner, you will be taken on a tour of the Reserve

... see all



---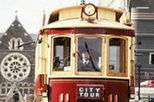 CHRISTCHURCH SIGHTSEEING TOURS


Join the Christchurch Hop-on Hop-off Tram Tour and experience the combination of tram heritage, attractions and historic buildings with the culture of the Garden City. The hop-on hop-off route is approximately 25 minutes or 2.5 kilometers of track and includes all the major sights including Cathedral Square, Arts Centre, Botanical Gardens

... see all



---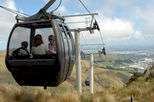 CHRISTCHURCH TICKETS & PASSES


Riding the Christchurch Gondola is a spectacular experience. The 945 meter Gondola ride gently lifts passengers on a six-minute journey in the comfort of a 4 person gondola cabin, almost 500 meters (1500 feet) above sea level. Capture unique 360 degree views of Christchurch and distant peaks of the Southern Alps, see Canterbury Plains and Lyttelton Harbour

... see all



---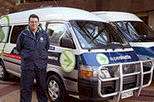 CHRISTCHURCH TRANSFERS


Let the drivers collect you from the Christchurch International and Domestic Airport and drop you off at your accommodation doorstep. They'll even help you with your luggage. Super Shuttle keeps fares rock-bottom by picking up or dropping off other air travelers en route to or from the airport. They don't have meters, so even if the traffic is heavy

... see all



---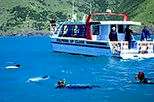 CHRISTCHURCH WATER SPORTS


Enjoy a full day trip from Christchurch and visit the beautiful unspoiled old French whaling depot of Akaroa. Travel by road to Akaroa via Sign of the Takahe and Sign of the Kiwi, Governors Bay, Gebbies Pass, Lake Ellesmere, Lake Forsyth, Little River and the Hill Top. A stop will also be made at the cheese factory at Barry's Bay, where you can sample

... see all



---
More Resources for Christchurch Tours, Travel & Activities
---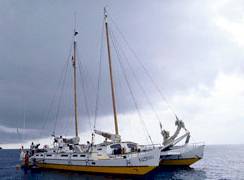 Christchurch Tours & Activities with Isango!

Isango! a the leading provider of destination experiences and experience-driven holidays - historic tours, sightseeing trips, romantic activities, family holidays, activity holidays, theme park visits, guided historical attractions and much more. 5000+ things to do in more than 60 countries ...

---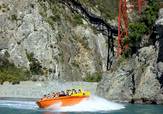 Christchurch Tours with DoSomethingDifferent.com
DoSomethingDifferent.com is the UK's most comprehensive resource for travellers looking for inspiration on 'what to do', once in their chosen destination. Exhilarating and attention grabbing Worldwide Attractions, Experiences, Activities and Attraction Tickets. For travellers everywhere. ...

---

CHRISTCHURCH HOTELS & ACCOMMODATION

SOUTH ISLAND TOURS, TRAVEL & ACTIVITIES
---
---
HOME • NEW ZEALAND • NEW ZEALAND TOURS • South Island • Christchurch Tours
Looking for something specific?
IN THIS SECTION:
... NEW ZEALAND TOURS & TRAVEL
... SOUTH ISLAND TOURS
CHRISTCHURCH TOURS
Air, Helicopter & Balloon Tours,
Cruises, Sailing & Water Tours,
Cultural Tours, Day Trips & Excursions, Extended Tours, Family Friendly, Food, Wine & Nightlife, Outdoor Activities, Shows, Concerts & Sports,
Sightseeing Tours, Tickets & Passes,
Transfers, Water Sports,


KEY SECTIONS you may also like:
Discover
New Zealand
New Zealand
Hotels
Discover the
South Island
South Island
Hotels
Discover
Christchurch
Christchurch
Hotels
---
PLACES TO STAY IN CHRISTCHURCH
---
---
---