Traveler's Top Picks for Poland Tours

One of the best ways to plan your magical journey is with tips and advice from those who have traveled here before. To help you get ideas, take a look at these options that have been rated the best by travelers who have taken these journeys in and around Poland. Spend your holiday time waiting in line? No, not you!
… click here for POLAND DEALS & SPECIAL OFFERS

• Traveler Top Picks: Poland
» Sightseeing Bike Tour of Krakow
Our tour meets in the largest medieval square in Europe, the main market square of Krakow. After an introduction on Krakow's origins we lead our guests to our shop to equip each person with their own Beachcruiser bike. Our tour takes you through a time warp of history and architecture, where you will find remnants of a history over 2000 years old.
We bike pass a 900 year old market before beginning the tour under the statue of the Battle of Grunwald. From there we ride along the Planty gardens to the Jaggiloninan University, where we walk inside the medieval courtyard and listen and watch as figures representing Queens of Poland's history chime the hour. We continue our journey to the Bishop's Palace for a glance at the famous window of Pope John Paul II, before glimpsing the old residence of Oscar Schindler. And what tour would be complete without a stop at the Wawel castle as well as the Dragon dwelling. Take pictures as the dragon breaths fire just for you!
Now its time for a relaxing ride along Krakow's Vistula river before entering the Krakow Ghetto. See remnants of the Ghetto wall before having the opportunity to enter Oscar Schindler's factory and sign the guest books, therefore adding your name to Schindler's list. See remnants of Krakow's historical Jewish quarter known as Kazimierz. By this time your appetite has grown enough to enjoy a Polish meal in a traditional Polish restaurant. Choose anything from wild boar to perogi dumplings to Paradise beer, the restaurants original home brew.
We begin our journey back from the restaurant through the bar saturated areas of Kazimierz, before we follow the royal route from behind the castle all the way to the resting area of Poland's only Leonardo De Vinci, Lady with Ermine, and we then end with a stop in front of an architectural marvel, the Slowacki theater. We stress that you do not have to be fit to do this tour. Krakow is completely flat and ideal for bike riding.
» click here for more information and to book this tour
» Krakow in One Day Sightseeing Tour
For over a thousand years, Krakow has been the center of science, culture and art in Poland. Come and see for yourself upon boarding the Krakow City Sightseeing Tour by Coach. You'll see the likes of Wawel Castle and Cathedral, the Rynek Glowny, Main Market Square and St Mary's Church. It's a fine introduction to this historic city!
Your tour begins with a short walk along the streets of the former Jewish district of Kazimierz. Next, Wawel Hill, crowned by Wawel Castle and Wawel Cathedral and the seat of royal power up until the 17th century. The Castle was home to many Polish kings and queens and the royal crypts in the Cathedral their final resting place, along with several other Polish heroes.
A walk up Grodzka street leads you to the heart of Krakow, the Rynek Glowny, or Main Market Square. There the large Gothic Cloth Hall is the perfect place to shop for local souvenirs.
The last sightseeing stop is the twin-spired St Mary's Church with its famous medieval altar by Wit Stwosz and where, every hour the brave trumpeter of Krakow still calls out his warning.
» click here for more information and to book this tour
» Communism Tour in a Genuine Trabant Automobile from Krakow
The Wall may be over and done with, but many of Krakow's most famous communist artifacts are alive and well!
Visit Nowa Huta, the district that still bears testament to the power of the Soviets. Most notably, your guide will lead you on a in-depth tour of the place that was originally given as a gift to Krakow by Stalin himself! These labyrinths of the tenements were done in imitation of the renaissance and meant to be a model communist city. It later became one of the centers of the revolution and resistance within Poland, leading to the eventual overthrow of the Communist government.
This guided tour is complete with transportation in genuine Trabant automobiles - cars manufactured by the Eastern Bloc specialists. During your 2.5 hour tour, your young and energetic guide will lead you through this one-of-a-kind city and up to the gates of the steel mill that was originally in the heart of this district.
Upgrade to the Communism DELUXE Tour in Krakow (4 hours):
The Communism DELUXE Tour upgrade is a must-do for any visitor to Krakow! This tour was recently made famous by travel documentary maker Michael Palin after his feature in 'Palins New Europe' series in 2007. Also recommended by the BBC, Reuters, New York Times, Lonely Planet guidebooks and many others. An extended version of the standard Communism Tour in a Trabant automobile, the Communism Deluxe tour includes a trip to a Communist-era restaurant and guided visit to our private museum. Explore everyday life in Poland in the 1970's in our exclusive and unchanged Communist apartment. This deluxe tour includes the rare opportunity to eat pickled cucumbers and toast times past with Communist relic, Mr. Vieslav (upon request). You can also try your hand at driving the trusty Trabant. Enjoy lunch in an authentic Commie milk bar canteen.
» click here for more information and to book this tour
• All Poland Tours
» POLAND Tours, Travel & Activities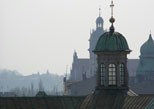 For centuries, Poland has been a bridge between the East and West. Set in the heart of Europe, Poland is a multifaceted country where the capital and medieval towns are trawled by contemporary city slickers, and where horse-drawn carts negotiate country lanes, untouched by progress
Click here for Poland Tours, Travel & Activities
• More Resources for Poland Tours
Isango! a the leading provider of destination experiences and experience-driven holidays - historic tours, sightseeing trips, romantic activities, family holidays, activity holidays, theme park visits, guided historical attractions and much more. 5000+ things to do in more than 60 countries …
» Krakow Tours & Activities with Isango!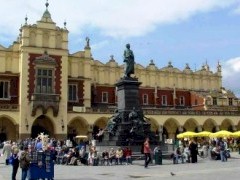 Krakow is the cultural capital of Poland with its Old Town listed as a UNESCO World Heritage Site. On this sightseeing tour, visit the Barbican and Florian's Gate, one of the few remains of the Krakow's medieval fortification that surrounded the city. The old wall by Florian's Gate is also where artists display their paintings. Visit the Sukiennice Cloth Hall, one of the city's most recognisable icons …
» click here for Krakow Tours & Activities with Isango!
» Warsaw Tours & Activities with Isango!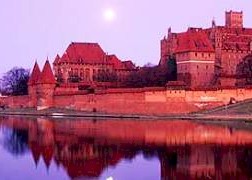 Enjoy a guided tour of Malbork Castle, the world's largest red brick gothic castle in the world and a UNESCO World Heritage site. Admire the beautiful architecture, see technical devices and gadgets and a collection of arms and ammunition belonging to the medieval times. See an exhibition hosted in the Castle's cellars called, "History of Amber" a collection of Baltic Sea amber and amber jewellery …
» click here for Warsaw Tours & Activities with Isango!
» Gdansk Tours & Activities with Isango!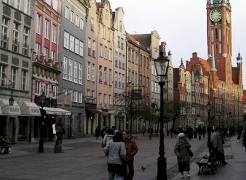 Gdansk is a town with a storyline that narrates greatness. Bombed to ruins during WWII, the old city centre of Gdansk has been restored to its towering glory, reflecting the city's spirit of rising from the ashes to rise like a phoenix. See the restored Hanseatic architecture at its finest. Wander about Gdansk's sweeping boulevards, and discover a city that still resonates with the splendour of its past status as the most bountiful port on the Baltic …
» click here for Gdansk Tours & Activities with Isango!