Poland Tours, Travel & Activities

For centuries, Poland has been a bridge between the East and West. Set in the heart of Europe, Poland is a multifaceted country where the capital and medieval towns are trawled by contemporary city slickers, and where horse-drawn carts negotiate country lanes, untouched by progress.
… click here for POLAND DEALS & SPECIAL OFFERS

• Things to do in magical Poland
» Poland Cultural & Theme Tours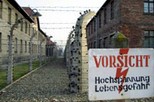 Visit the UNESCO-listed Auschwitz-Birkenau Museum on a trip from Krakow. This sobering trip will have a lasting impact, commemorating the lives of those who died in the extermination camps during the Holocaust of World War II. During the years 1940 to 1945, approximately 1.5 million people died in Auschwitz. The majority of the camp's victims were Jews, along with Poles, Gypsies, Russian POWs and members of other nationalities …
» see all Poland Cultural & Theme Tours
» Poland Day Trips & Excursions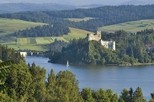 Undoubtedly Dunajec River Gorge is one of the Poland's prime tourist attractions and this great day trip from Krakow gives you the chance to admire some amazing scenery as you float down the river. Begin your excursion with a visit to Niedzica Castle, originally built in the 14th century by the Hungarians to protect an important trade route through the Dunajec Valley. The castle towers over a large water reservoir with an impressive dam built in mid 1990s …
» see all Day Trips & Excursions in Poland
» Krakow Sightseeing Tours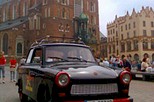 The best way to tour the lovely city of Krakow is in a Trabant, the classic Eastern Europe car. You'll experience the real Krakow on this lively tour, and visit parts of the city that go unnoticed by most visitors, in the company of your young and enthusiastic guide. Krakow is an old city, even by European standards, and one of its greatest assets is the fact it has never been razed throughout its long and tumultuous history …
» see all Krakow Sightseeing Tours
» Warsaw Sightseeing Tours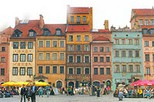 Travel with the experts and let them show you famous landmarks, cultural centers and busy market squares of Warsaw. You will gain a general impression of Poland's capital. See the Royal Route with its aristocratic residences, historic churches and famous statues. The Ghetto Memorial, the Monument of Warsaw Uprising, the Tomb of the Unknown Soldier, the Grand Theatre, Chopin's monument, the Belvedere Palace and the Old Town are all seen on your tour …
» see all Warsaw Sightseeing Tours
» Poland Transfers & Ground Transport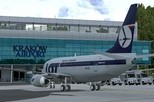 For a stress-free start and end to your vacation, why not take advantage of locking in a fixed price transfer, and save all your energy for the holiday. Transfers from Krakow Balice Airport or Warsaw Okecie International Airport to your hotel. Transfer services are available 24 hours a day, 7 days a week. When making a booking, you will need to advise your flight and hotel details. Your will be provided with a travel voucher to present to the driver …
» see all Poland Transfers & Ground Transport
» Poland Walking & Bike Tours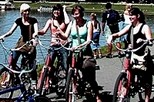 Our Krakow bike tour takes you through a time warp of history and architecture, where you will find remnants of a history over 2000 years old. We bike pass a 900 year old market before beginning the tour under the statue of the Battle of Grunwald. From there we ride along the Planty gardens to the Jaggiloninan University, where we walk inside the medieval courtyard and listen and watch as figures representing Queens of Poland's history chime the hour …
» see all Poland Walking Tours
» All POLAND Tours, Travel & Activities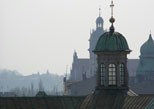 If you would like to view a complete list of all Poland Tours, Travel & Activities, you can search for great things to do by category, location, traveller reviews or price to plan the perfect magical journey.
Click here for ALL Poland Tours, Travel & Activities
• More Resources for Poland Tours
Isango! a the leading provider of destination experiences and experience-driven holidays - historic tours, sightseeing trips, romantic activities, family holidays, activity holidays, theme park visits, guided historical attractions and much more. 5000+ things to do in more than 60 countries …
» Krakow Tours & Activities with Isango!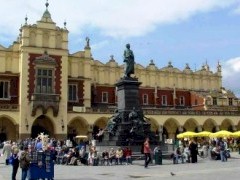 Krakow is the cultural capital of Poland with its Old Town listed as a UNESCO World Heritage Site. On this sightseeing tour, visit the Barbican and Florian's Gate, one of the few remains of the Krakow's medieval fortification that surrounded the city. The old wall by Florian's Gate is also where artists display their paintings. Visit the Sukiennice Cloth Hall, one of the city's most recognisable icons …
» click here for Krakow Tours & Activities with Isango!
» Warsaw Tours & Activities with Isango!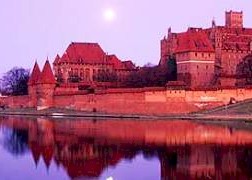 Enjoy a guided tour of Malbork Castle, the world's largest red brick gothic castle in the world and a UNESCO World Heritage site. Admire the beautiful architecture, see technical devices and gadgets and a collection of arms and ammunition belonging to the medieval times. See an exhibition hosted in the Castle's cellars called, "History of Amber" a collection of Baltic Sea amber and amber jewellery …
» click here for Warsaw Tours & Activities with Isango!
» Gdansk Tours & Activities with Isango!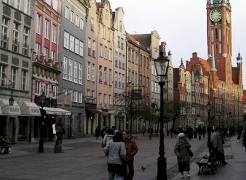 Gdansk is a town with a storyline that narrates greatness. Bombed to ruins during WWII, the old city centre of Gdansk has been restored to its towering glory, reflecting the city's spirit of rising from the ashes to rise like a phoenix. See the restored Hanseatic architecture at its finest. Wander about Gdansk's sweeping boulevards, and discover a city that still resonates with the splendour of its past status as the most bountiful port on the Baltic …
» click here for Gdansk Tours & Activities with Isango!