DESTINATION RIO DE JANEIRO
Rio de Janeiro is famous for its natural settings, its Carnival celebrations, samba and other music, and hotel-lined tourist beaches, such as Copacabana and Ipanema, paved with decorated black and cream swirl pattern mosaics known locally as 'pedra portuguesa'.
DISCOVER RIO DE JANEIRO: Barra da Tijuca, Christ the Redeemer, Copacabana, Corcovado, Engenhao, Ipanema, Leblon, Maracana Stadium, Rio Carnival, Sambadrome, Summer Olympics 2016,
Quick Links

Copacabana

Corcovado

Ipanema

Maracana

DISCOVER RIO DE JANEIRO: Destinations & Attractions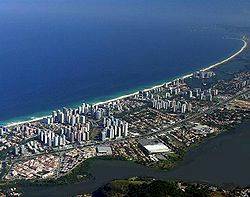 BARRA DA TIJUCA


Barra da Tijuca is a famous region and borough of Rio de Janeiro, RJ, Brazilian Federation, located southwest of the city on the Atlantic Ocean. Barra, as it is popularly known, will host most of the 2016 Summer Olympics Games, which will be the first edition held in South America. Barra is well-known for its beaches ...
---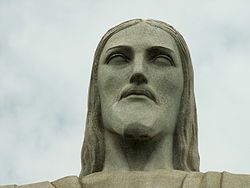 CHRIST THE REDEEMER


Christ the Redeemer is a statue of Jesus Christ in Rio de Janeiro, Brazil; considered the second largest Art Deco statue in the world. It is 39.6 metres tall, including its 9.5 metres pedestal, and 30 metres wide. It is located at the peak of the Corcovado mountain in the Tijuca Forest National Park overlooking the city ...
---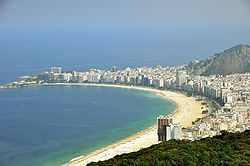 COPACABANA


Copacabana is a borough located in the southern zone of the city Rio de Janeiro, known for its 4 km beach which is one of the most famous in the world. Copacabana begins at Princesa Isabel Avenue and ends at Posto Seis. Beyond Copacabana, there are two small beaches, one inside Fort Copacabana and other, right after it: Diabo Beach ...
---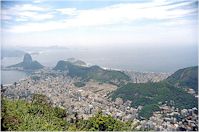 CORCOVADO


Corcovado, meaning hunchback in Portuguese, is a mountain in central Rio de Janeiro, Brazil. The 710-metre granite peak is located in the Tijuca Forest, a national park. Corcovado hill lies just west of the city center but is wholly within the city limits and visible from great distances. It is known worldwide for the 38-meter statue of Jesus atop its peak ...
---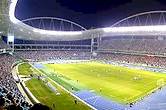 ENGENHAO STADIUM


The Estadio Olimpico Joao Havelange, also known by its nickname Engenhao, is a multi-use stadium located in the Engenho de Dentro neighborhood of Rio de Janeiro, Brazil. It is used mostly for football matches and athletics and is the home field of the football club Botafogo. The stadium will host the athletics competitions at the 2016 Summer Olympics ...
---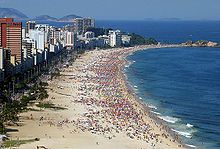 IPANEMA


Ipanema is a neighborhood located on the southern region of the city of Rio de Janeiro, Brazil, between Leblon and Arpoador. The beach at Ipanema became widely known by the song 'The Girl from Ipanema', written by Antonio Carlos Jobim. Ipanema is adjacent to Copacabana beach, but it is distinct from its neighbor ...
---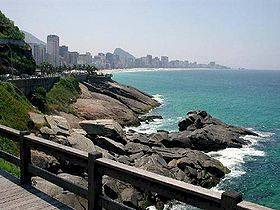 LEBLON


Leblon (named after a French plantation owner, Le Blond, who owned this area) is an affluent neighborhood in Rio de Janeiro, just west of Ipanema, another neighborhood in that city. It's very much like Ipanema but even more exclusive, being the home of very rich, affluent and famous people. The beach is a bit quieter and relaxed ...
---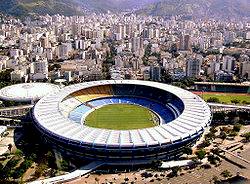 MARACANA STADIUM


The Estadio do Maracana, officially Estadio Jornalista Mario Filho, is an open-air stadium in Rio de Janeiro, Brazil. Owned by the Rio de Janeiro State Government, it is named after the Maracana neighbourhood in Rio de Janeiro. It was opened in 1950 to host the FIFA World Cup, and in the final game Brazil was beaten 2-1 by Uruguay ...
---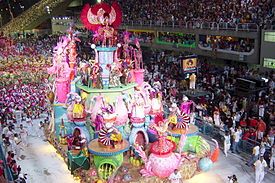 RIO CARNIVAL


The Carnival in Rio de Janeiro is a world famous festival held before Lent every year and considered the biggest carnival in the world with two million people per day on the streets. The first festivals of Rio date back to 1723. The carnival parade is filled with people and floats from various samba schools ...
---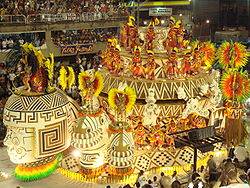 SAMBADROME


The Sambadrome Marques de Sapucai (or simply Sambadrome), is a purpose-built parade area in downtown Rio de Janeiro, Brazil where samba schools parade competitively each year during Carnival. The parades attract many thousands of Brazilians and foreign tourists. In December, the samba schools begin holding rehearsals leading up to Carnival. ...
---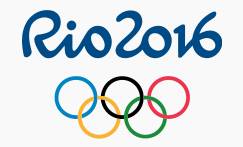 SUMMER OLYMPICS 2016


The 2016 Summer Olympics, officially known as the Games of the XXXI Olympiad, will be held in Rio de Janeiro. They are scheduled to be held from August 5 to 21, 2016. All venues of the Olympic and Paralympic Games in 2016 will be located in four zones: Copacabana Beach, Maracana, Deodoro and Barra da Tijuca; the latter will also house the Olympic Village ...
---

BRAZIL TOURS, TRAVEL & ACTIVITIES

BRAZIL HOTELS & ACCOMMODATION
Brazil destination information from sources at Wikipedia, the Free Encyclopedia
For photo credits and information, please click here or the individual pages.
---
---
HOME • BRAZIL • DISCOVER BRAZIL •

Rio de Janeiro
Looking for something specific?
IN THIS SECTION:
... MAGICAL BRAZIL
... DISCOVER BRAZIL
RIO DE JANEIRO
Barra da Tijuca, Christ the Redeemer, Copacabana, Corcovado, Engenhao, Ipanema, Leblon, Maracana Stadium, Rio Carnival, Sambadrome, Summer Olympics 2016,


KEY SECTIONS you may also like:
Brazil
Hotels
Brazil
Tours
Rio de Janeiro
Hotels
Rio de Janeiro
Tours
---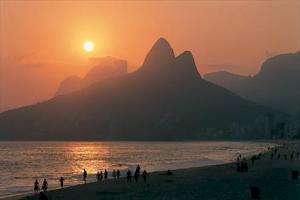 PLACES TO STAY IN RIO DE JANEIRO
---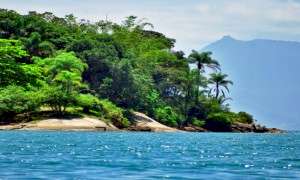 THINGS TO DO IN RIO DE JANEIRO
---
---
---