» BRAZIL • Tours & Travel • Northeast Brazil • Natal
Natal Tours, Travel & Activities
Surrounded by impressively large sand dunes, Natal's main attractions are beaches, buggy rides and nightlife - don't come here if you seek museums and theater. These days, most visitors stay in the southern beach neighborhood of Ponta Negra, 12km from the center. It is a striking location, overlooked by fantastic dunes, and with steady surf and some great nightlife in the Alto de Ponta Negra area.
» Natal Cultural & Theme Tours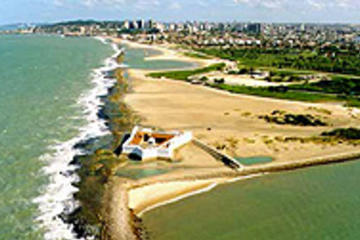 Soak up the morning with a visit to the Ponta Negra and Fortaleza dos Reis Magos. Enjoy a scenic drive along the Coastal Highway to the city beaches and visit a famous fortress. Then it's off to see the largest cashew tree in the world before bathing in the calm waters of Pirangi Beach. A great sightseeing tour of Natal and the south coast! Enjoy a relaxing visit to the Via Costeira beach before making your way to the Reis Magos Fort (The Three Kings) …
» see all Natal Cultural & Theme Tours
» Natal Day Trips & Excursions
Considered to be one of Brazil's ten most beautiful beaches, Pipa boasts stunning scenery and nature. Home to a portion of the Atlantic Rainforest and cliffs overlooking a chain of coves, Pipa has always attracted visitors from all over the world. Included is a stop at the beach of Cacimbinhas and the village of Pipa with free time for shopping and swimming. This natural scenery is a must see when visiting Natal! …
» see all Natal Day Trips & Excursions
» Natal Outdoor Activities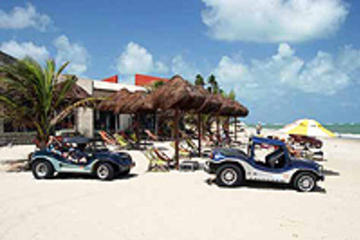 Enjoy a relaxing day on the North coast! Go for a buggy ride on the beaches of Jenipabu, Pitangui and Jacuma and prepare to be enchanted by the lagoons formed in the dunes. Relax on the beach, have a swim in the cool waters and savor local flavors at the bar before heading back to Natal. A family friendly escape into the South American tropics! An exciting highlight of your day trip is maneuvering the buggies as you climb the famous dunes of Jenipabu! …
» see all Natal Outdoor Activities
» Natal Transfers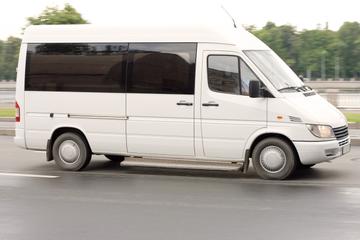 Before you arrive for your Natal vacation, pre-book your transportation and avoid expensive taxis and unreliable public transport. A representative will greet you when you clear airport customs and take you directly to your hotel. Upon arrival at the airport in Natal, look for your last name on the personalized sign! Travel in comfort and safety to your hotel in Natal. On your return trip, you'll be picked up at your hotel and transported to the airport in time for your flight …
» Natal Water Sports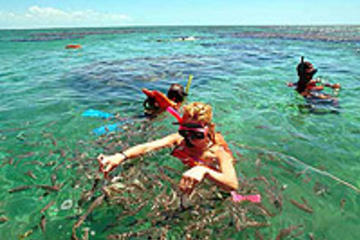 Maracajau, known as the "Brazilian Caribbean", is a beach that offers natural beauty untouched by urbanization. Enjoy the breathtaking views and a diving adventure in the Parrachos on a full day guided tour from Natal. Complete with a 10 foot (3 meter) deep reef formation and tropical fish, this truly is a South American experience! Experience the excitement of a beach that is untouched by urbanization! Dive in the Parrachos …
• All Natal
If you would like to view a complete list of all Natal Tours, Travel & Activities, you can search for great things to do by category, location, traveller reviews or price to plan the perfect magical journey.
» Click here for ALL Natal Tours, Travel & Activities
» BRAZIL • Tours & Travel • Northeast Brazil • Natal