NATAL TOURS, TRAVEL & ACTIVITIES
With its dozens of sandy, white beaches, such as Ponta Negra and its famous Morro do Careca, Tabatinga - the cliff of dolphins, Pirangi, Redinha, and Jenipabu with its famous fixed sand dunes and imported dromedaries, tourism is the most important industry of Natal.
NATAL TOURS: Cultural Tours, Day Trips & Excursions, Outdoor Activities, Tours & Sightseeing, Transfers, Water Sports,
Quick Links

Sightseeing Tours

Outdoor Activities

Water Sports

Day Trips

Top Picks: NATAL TOURS, TRAVEL & ACTIVITIES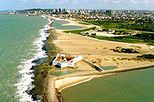 NATAL CULTURAL TOURS


Soak up the morning with a visit to the Ponta Negra and Fortaleza dos Reis Magos. Enjoy a scenic drive along the Coastal Highway to the city beaches and visit a famous fortress. Then it's off to see the largest cashew tree in the world before bathing in the calm waters of Pirangi Beach. A great sightseeing tour of Natal and the south coast!

... see all



---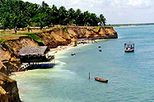 NATAL DAY TRIPS & EXCURSIONS


Considered to be one of Brazil's ten most beautiful beaches, Pipa boasts stunning scenery and nature. Home to a portion of the Atlantic Rainforest and cliffs overlooking a chain of coves, Pipa has always attracted visitors from all over the world. Included is a stop at the beach of Cacimbinhas and the village of Pipa with free time for shopping and swimming

... see all



---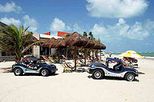 NATAL OUTDOOR ACTIVITIES


Enjoy a relaxing day on the North coast! Go for a buggy ride on the beaches of Jenipabu, Pitangui and Jacuma and prepare to be enchanted by the lagoons formed in the dunes. Relax on the beach, have a swim in the cool waters and savor local flavors at the bar before heading back to Natal. A family friendly escape into the South American tropics!

... see all



---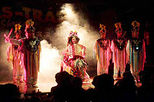 NATAL SIGHTSEEING TOURS


For a cultural night out in Natal, jump on this tour today! Brazilian culture and history are displayed through various types of music and dance including the famous Samba of Rio and Capoeira! A theatrical performance not to be missed! Your evening is spent at an open air theater show where numerous lively Brazilian rhythms can be enjoyed

... see all



---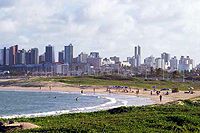 NATAL TRANSFERS


Before you arrive for your Natal vacation, pre-book your transportation and avoid expensive taxis and unreliable public transport. The English-speaking representative will greet you when you clear airport customs and take you directly to your hotel. Upon arrival at the airport in Natal, look for your last name on the personalized sign!

... see all



---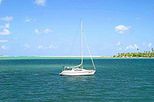 NATAL WATER SPORTS


Prepare to be enchanted by the region's diverse combination of sea, river and vegetation. Cunhau, untouched by urbanization, is a small fishing village located approximately 50 miles (80km) south of Natal. Take the opportunity to enjoy its tropical surrounds, white sandy beaches and cool blue waters! Your first stop is the Chapel of Our Lady

... see all



---
Natal Tours, Travel & Activities
---

NATAL HOTELS & ACCOMMODATION

BRAZIL TOURS & TRAVEL
---
---
HOME • BRAZIL • BRAZIL TOURS & TRAVEL • Natal Tours
Looking for something specific?
---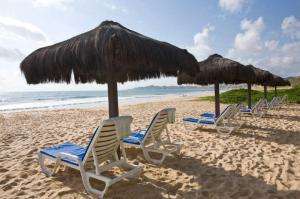 PLACES TO STAY IN NATAL
---
---
---