Guilin Tours, Travel & Activities

Guilin has become more of a residential area than a tourist destination over the past few years, except for the river and city-moat/artificial lake area in the center of town. Guilin itself is pretty enough, but from the tourist point of view the main reason for going to Guilin is to get to Yangshuo, the even more scenic.
… click here for GUILIN DEALS & SPECIAL OFFERS

• Guilin Tours & Activities
» Guilin Cruises, Sailing & Water Tours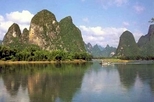 Take a day trip from Guilin along the impressionable Li River, twisting and turning through lush Chinese landscape that will have you 'snap happy' with the camera for the majority of the sightseeing tour! After some local, fresh catches for lunch on the way to Yangshuo, you will have the opportunity to indulge in a bit of shopping and maybe pick up some real bargains in pearl and jade, or fine Chinese paintings …
… see all Guilin Cruises, Sailing & Water Tours
» Guilin Cultural & Theme Tours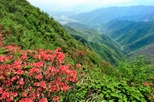 Experience two of Guilin's gems on this private tour. Take an exciting chairlift ride to the top of Yao Mountain, beautiful year-round, for stunning views of misted limestone hills and villages. Then, tour a tea plantation, where you'll learn about Chinese tea production and sample some green tea during a traditional tea ceremony. Private round-trip transport is included for your convenience, and your private guide will ensure an enlightening experience …
… see all Guilin Cultural & Theme Tours
» Guilin Family Friendly Tours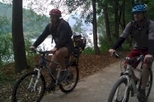 Enjoy an amazing outdoor adventure that's perfect for the whole family on this 5-day Yangshuo tour from Guilin. Take guided bike rides through scenic mountain and rural landscapes, relax on bamboo raft ride down the Jade Dragon River and enjoy a wide range of activities including cave exploring, a Chinese cooking class and a calligraphy or water painting lesson. Stay overnight in quaint country cottages and comfortable hotels and enjoy round-trip transportation …
… see all Guilin Family Friendly Tours
» Guilin Multi-Day & Extended Tours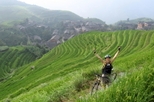 Get ready for an adventure-filled week as you explore the rural countryside of Guangxi by bike! Your guided bike tour will take you off the beaten track from Longji to Yangshuo, by way of Guilin and Xingping. Admire the region's beautiful scenery, including the Li River and the Dragon River Valley. You will be introduced to the lifestyles of Yao and Zhuang minorities at the Longji Rice Terraces, as well as the daily lives of local farmers and fishermen in the villages of Ping'an, Dazhai and Xingping …
… see all Guilin Multi-Day & Extended Tours
» Guilin Outdoor Activities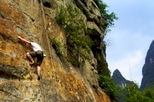 Ready for your next adventure? Whether you're an expert mountaineer or a beginner climber, you will have an experience of a lifetime on this rock-climbing adventure in Yangshuo's karst mountains. Let your professional and experienced guide introduce you to the best local climbing routes Yangshuo has to offer! This unforgettable experience is suitable for all skill levels …
… see all Guilin Outdoor Activities
» Guilin Private & Custom Tours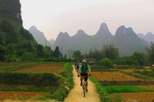 Enjoy the most popular way to explore gorgeous Yangshuo – on a bike! On this private half-day or full-day bike tour, customize your adventure based on your group's ability and preferences. Follow your experienced guide past the region's scenic rolling hills, beautiful karst mountains, sprawling rice paddies, sparkling rivers and old villages. In addition, see the area's highlights including Moon Hill and Dragon River …
… see all Guilin Private & Custom Tours
» Guilin Shows & Concerts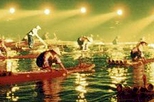 Experience a spellbinding performance of the 'Impression Sanjie Liu' show directed by the world-famous director, Zhang Yimou. With the stage set right on the Li River itself, this show will leave you mesmerized at how the performers seem to be floating on the river as they portray life and culture of the local Yangshuo people. Learn about the legend of the 'Song Fairy' Liu Sanjie through this dreamy interpretation that uses a stunning natural backdrop of the Li River and karst mountains …
… see all Guilin Shows & Concerts
» Guilin Sightseeing Tours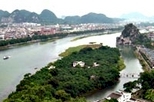 The scenery of Guilin has been called "the most magnificent under heaven". Guilin is famous for the verdant beauty of nearby mountains, elegant waterways, magnificent crags and fantastic caverns.Experience the best of Guilin on this full day sightseeing tour including Fubo Hill, Reed Flute Cave, Elephant Hill, Solitary Beauty Peak, Mansion of Prince Jingjiang and Seven Star Park …
… see all Guilin Sightseeing Tours
» Guilin Transfers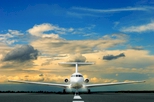 Traveling can be quite stressful, but you can avoid some stress by pre-booking this round-trip transportation service between the Guilin Liangjiang International Airport (KWL) and your Guilin hotel. Your friendly and professional driver will welcome you at the airport and drive you directly to your hotel. When it's time to leave Guilin, you'll be taken directly to the airport. It's as easy as the click of a button …
» Guilin Walking & Bike Tours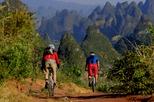 Challenge yourself to this full-day bike ride for a unique way to experience Yanghsuo's gorgeous landscape. With a small group of no more than 12 people, cover around 18 to 24 miles (30 to 40 km) of terrain by bike with your expert guide (a shorter or more challenging ride can be arranged upon request). Your guide will take you off the beaten path to scenic spots where you can take photos and listen to interesting stories while admiring the incredible views …
… see all Guilin Walking & Bike Tours
» Guilin Water Sports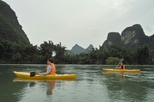 Looking for a relaxing outdoor adventure in China? Travel by kayak down the Li River from Yangshuo, and connect with nature and the countryside. Paddle along the river with your skilled guide and enjoy stunning views of the towering karst mountains and dense bamboo forests; then discover rural, riverside life on a visit to the fishing village of Puyi. This small-group tour is limited to 15 people. …
• All Guilin Tours
» All GUILIN Tours, Travel & Activities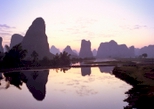 If you would like to view a complete list of all Guilin Tours, Travel & Activities, you can search for great things to do by category, location, traveller reviews or price to plan the perfect magical journey.
Click here for ALL Guilin Tours, Travel & Activities