« CHINA • Tours & Travel
China Tours, Travel & Activities

China is a very diverse place with large variations in culture, language, customs, and economic levels. The economic landscape is particularly diverse ranging from the major cities such as Beijing and Shanghai which are basically first world to rural areas in the interior which are still at third world levels.
• Northern China
» Beijing
If your visions of Beijing are centered around pods of Maoist revolutionaries in buttoned-down tunics performing exercise in Tiananmen Square, put them to rest: this city has embarked on a new millennium rollercoaster and it's taking the rest of China with it. Today's youth are more interested in MTV than Mao …
… see all Beijing Tours, Travel & Activities
• Eastern China
» Hangzhou
Often visited as a day trip from nearby Shanghai, Hangzhou has much more to see and do than is possible to fit into one day. So enchanting are the waters of West Lake (Xi Hu) and the peaks of the surrounding foothills that the early explorer, Marco Polo, reputedly referred to Hangzhou as "the most beautiful and magnificent city in the world …
… see all Hangzhou Tours, Travel & Activities
» Shanghai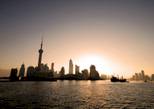 Shanghai is a fascinating mix of East and West. It has historic shikumen houses that blended the styles of Chinese houses with European design flairs, and it has one of the most rich collections of art deco buildings in the world. At times the city has the feel of Paris or Montreal, while Tudor style buildings give a German flair …
… see all Shanghai Tours, Travel & Activities
• Southern China
» Guilin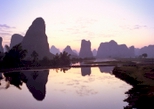 Guilin has become more of a residential area than a tourist destination over the past few years, except for the river and city-moat/artificial lake area in the center of town. Guilin itself is pretty enough, but from the tourist point of view the main reason for going to Guilin is to get to Yangshuo, the even more scenic …
… see all Guilin Tours, Travel & Activities
» Yangshuo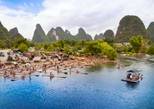 For a small city Yangshuo attracts a huge amount of visitors, all drawn by the stunning scenery of the local area. As in Guilin, the karst hills are often named for objects they supposedly resemble, but even if you can't make out a man bowing to a woman, a bronze mirror or the moon, you will still be resting your eyes on some of the most breathtaking terrain on Earth …
… see all Yangshuo Tours, Travel & Activities
• Southwest China
» Chengdu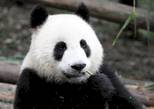 Chengdu is a political and economic center of southwest China. It is famous for its numerous hot pot restaurants and teahouses, which can be found on many street corners. Due to its agricultural wealth Chengdu is sometimes called "Land of Milk and Honey". The greater city area is divided into five districts and 12 counties …
… see all Chengdu Tours, Travel & Activities
• Northwest China
» Xian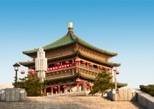 Xian, with a 6,000-year history, was known as Chang'an in ancient times. For over 1,000 years the city has been capital for 13 dynasties, and a total of 73 emperors ruled here. With so much history within the ground the city lies upon, it's no wonder that there are so many historical ruins and, in the museums, cultural relics …
… see all Xian Tours, Travel & Activities
• Central China
» Yangtze River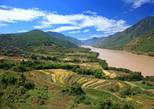 The Yangtze River winds more than 4,000 miles through Central China past some of the country's biggest and most important cities. Cruising the Yangtze River allows you to slow down and enjoy some of the best natural scenery China has to offer. Since the river plays such a prominent role in Chinese economics and folklore, you'll gain some understanding of just how far China has come in the last few decades …
… see all Yangtze River Tours, Travel & Activities
• All China Tours
» All CHINA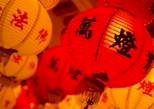 If you would like to view a complete list of all China Tours, Travel & Activities, you can search for great things to do by category, location, traveller reviews or price to plan the perfect magical journey.
Click here for ALL China Tours, Travel & Activities
« CHINA • Tours & Travel