« home • asia • JAPAN • Tours & Travel • Hakone
Hakone Tours, Travel & Activities
Hakone is one of the most popular destinations in Japan for both Japanese and visitors around the world. This tour is led by a professional local guide licensed by Japan National Tourism Organization (JNTO). In this tour, visit many great attractions in just one day including Hakone Yosegi Zaiku, Hakone Shrine and the traditional Kominka house. Take a break at one of the oldest tea houses in Hakone and enjoy a cup of tea or other beverage while feeling completely relaxed in the beautiful environment of Hakone!
» Hakone Private & Custom Tours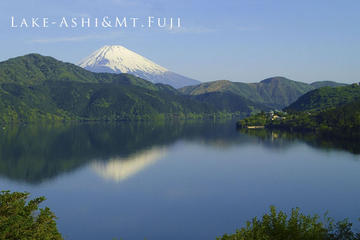 Visit Hakone Shrine, one of the oldest shrines in Japan, and your guide will share a lot of insights about its history. After lunch proceed to the cable car (optional). Ride a cable car at your own expense and enjoy great views of Lake Ashi and Mt. Fuji. Later your guide will take you to explore other secret spots in the area and enjoy the mesmerizing view of Lake Ashi and Mt. Fuji. Hakone is also famous for its hot spring, also called Onsen in Japanese, and local open-air hot spring by a river experience is also an option for you to choose …
» all Hakone Private & Custom Tours
» Hakone Sightseeing Tours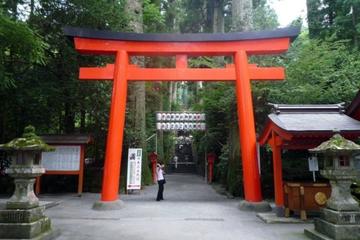 Ride a cable car and see great views of Lake-Ashi and Mt.Fuji. Visit other secret spots and see Lake-Ashi and Mt. Fuji. This is not listed on guidebook and our local guide only knows about this spot. Visit a traditional 'Kominka' old-style house and experience good and old Japanese lifestyle. Perfect spot to take a quick break with tea. Refresh yourself in a relaxing hot spring! Hakone is one of the most famous places in Japan for hot springs. You can spend a part of the afternoon enjoying the Onsen (hot spring) …
» all Hakone Sightseeing Tours
• All HAKONE

If you would like to view a complete list of all Hakone Tours, Travel & Activities, you can search for great things to do by category, location, traveller reviews or price to plan the perfect magical journey.
Click here for ALL Hakone Tours, Travel & Activities

« home • asia • JAPAN • Tours & Travel • Hakone