« home • asia • JAPAN • Tours & Travel • Kamakura
Kamakura Tours, Travel & Activities
Kamakura has a beach which, in combination with its temples and proximity to Tokyo, makes it a popular tourist destination. Surrounded to the north, east and west by hills and to the south by the open water of Sagami Bay, Kamakura is a natural fortress.
» Kamakura Day Trips & Excursions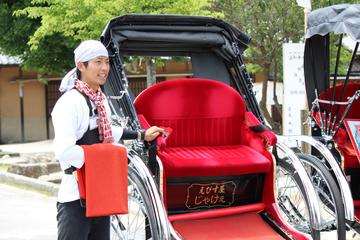 The staff, with a rich knowledge of the city, will help make a special memory for your trip. We will take you to see interesting things you would not find in guidebooks or on websites. The rickshaw's speed is faster than walking but slower than cycling, which makes it a comfortable, wonderful ride. Enjoy Japanese history, traditions, and the seasonal beauties from a rickshaw with our staff's omotenashi (hospitality). Kamakura, where the shogunate politics started some 800 years ago, is a city worth visiting. Temples and shrines, traditional buildings, gardens, and traditional heritages such as the Great Budda will attract you …
» all Kamakura Day Trips & Excursions
» Kamakura Food, Wine & Nightlife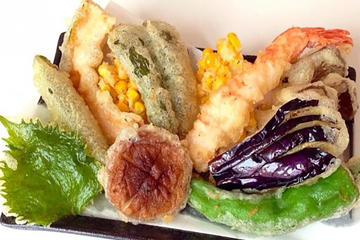 'Washoku'' traditional Japanese cuisine, has been added to UNESCO insensible cultural heritage list on 2013. You will visit a local house to learn and enjoy cooking either traditional Japanese meal or Shojin cuisine (Japanese vegetarian meal) with a professional Japanese cook. Shojin cuisine (Buddhist devotional cooking) is said to have originated from the essay, Tenzo Kyokun (Instructions for the Cook), written by Dogen Zenji, founder of Eiheiji Temple and the Soto school of Zen Buddhism …
» all Kamakura Food & Nightlife
• All KAMAKURA

If you would like to view a complete list of all Kamakura Tours, Travel & Activities, you can search for great things to do by category, location, traveller reviews or price to plan the perfect magical journey.
Click here for ALL Kamakura Tours, Travel & Activities

« home • asia • JAPAN • Tours & Travel • Kamakura