Mendoza Tours, Travel & Activities
Visit a local vineyard and learn about Mendoza's wine-producing history, Taste the best Argentine wines, Discover the velvety flavours of Malbec, Meet a family behind one of the country's best vineyards, Enjoy a half among the vines. Soak up the atmosphere in Plaza Independencia, Learn about the Inca technology that has let this city flourish, Shop along the locals in the central market .
• Mendoza Travel & Activities …
» Mendoza Day Trips & Excursions
Experience the best of the Mendoza Province's Andes region on this day trip that will take you along part of the Pan-American Highway toward the Chilean border. With an experienced guide, you'll make your way to the highest mountain in both North and South America - Aconcagua - where you'll visit a lookout point for awesome photo ops. Stop along the way at various historical and cultural sites including Puente del Inca, Potrerillos and Las Cuevas. It's a day of breathtaking natural scenery that can only be found in the Andes! …
» Mendoza Food, Wine & Nightlife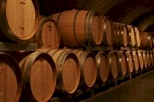 With its rolling vineyards set in the foothills of the Andes, the Mendoza wine region is unlike any other wine region on earth. Experience it with a local guide on this half-day or full-day wine tour! You'll visit two or three wineries in the Luján de Cuyo area, where you'll learn about the winemaking process of one of South America's most important wine countries and, of course, sample several different wine varieties, including Mendoza's best-known grape, malbec. Depending on the option you choose, you may also visit an olive oil factory or enjoy lunch at a wine cellar …
» see all Mendoza Food & Nightlife
» Mendoza Luxury & Special Occasion
Sip wine and learn about Argentina's winemaking practices on this luxurious, full-day tasting tour in Maipú. Accompanied by an expert guide, visit three top wineries - Trapiche, Bodegas López and Familia Zuccardi - all central to this famous wine-growing region of Mendoza. You'll delight in the complex aromas and flavors accompanying several tastings, and enjoy a gourmet, 3-course lunch paired with Santa Julia wines! …
» see all Mendoza Luxury & Special Occasion
» Mendoza Outdoor Activities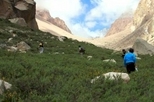 Travel into the countryside from Mendoza for a day of mountain trekking, rappelling and relaxing in the hot springs of Cacheuta. You'll enjoy panoramic views on a hike to Cacheuta's rock faces, take a rappelling adventure down three rocky cliffs, and unwind in the therapeutic waters of mountain hot springs …
» see all Mendoza Outdoor Activities
» Mendoza Sightseeing Tours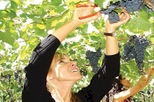 Argentina produces world-renowned wines, so don't miss this chance to escape the city for the day on a wine-tasting tour. Travel through the beautiful Argentine wine country to some of the most prestigious wineries in the Mendoza area. Visit two wineries, and learn about Argentina's rich wine-growing culture and the many varieties of world-class wine produced in the area …
» see all Mendoza Sightseeing Tours
» Mendoza Transfers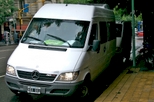 Travel from El Plumerillo International Airport to your Mendoza hotel worry-free and without a hassle. Transfers are available 24 hours a day, 7 days a week and coincide with your flight's arrival …
» Mendoza Walking & Biking Tours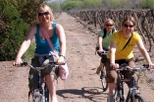 Mendoza wine country is best seen by bike, when you can cover a lot of ground while enjoying the fresh air and sunshine! On this half-day or full-day bike tour, head out through the vineyards with a knowledgeable guide to either two or three wineries (depending on option selected), where you'll learn about the winemaking process in one of South America's most famous wine regions. Of course, you'll enjoy wine tastings, too! Lunch is included on the full-day tour …
» Mendoza Water Sports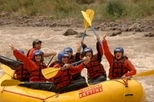 Travel from Mendoza to the town of Potrerillos to go rafting down the Mendoza River. Perfect fun whether you're a seasoned rafter or it's your first rafting trip, this rafting tour is a great way to enjoy the beautiful scenery of the Mendoza area. All safety equipment is provided, and after your rafting adventure, you'll have free time in Potrerillos …
» see all Mendoza Water Sports
• All Mendoza Tours
» All Mendoza Tours, Travel & Activities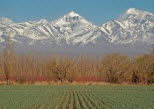 If you would like to view a complete list of all Mendoza Tours, Travel & Activities, you can search for great things to do by category, location, traveller reviews or price to plan the perfect magical journey.
» Click here for ALL Mendoza Tours, Travel & Activities