« NEW ZEALAND • Tours & Travel • North Island
North Island Tours, Travel & Activities
The North Island of New Zealand is warm, with scenery ranging from sandy beaches, through rolling farmland to active volcanic peaks. Although it is smaller than the South Island, it is more populous, with half of the New Zealand population living north of Lake Taupo, in the middle of the island.
• Auckland
Nestled between two harbors, Auckland is surrounded by more sandy beaches and attractive islands than any other city in the world. It's bordered by terraced volcanic hills where Maoris once lived in fortified villages. West of Auckland are vineyards, surf beaches and rainforest with reservoirs, waterfalls and hiking trails. Calling itself "the City of Sails", Auckland is one of the best places in the world to go yachting. In fact, it's ground zero for all kinds of outdoor activities, from bushwalking to bungy jumping …
» see all Auckland Tours & Activities
• Bay of Islands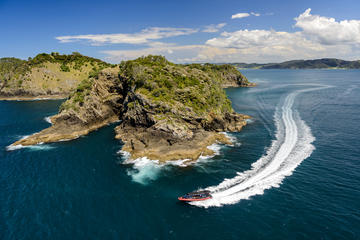 Long famed for its stunning coastal scenery, the Bay of Islands is one of New Zealand's major attractions. The bay is punctuated by dozens of coves and when the sun is shining its clear waters range in hue from turquoise to deep blue. Although a hugely popular tourist and sailing destination, the 150 or so islands have thankfully escaped development; townships are all on the mainland. As the site of New Zealand's first permanent English settlement, it is the birthplace of European colonization …
» see all Bay of Islands Tours & Activities
• Rotorua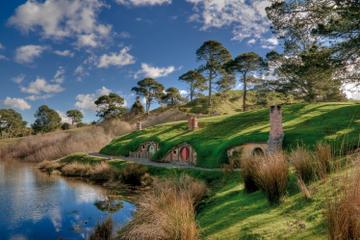 Nicknamed Sulphur City, Rotorua has the most energetic thermal activity in the country, with bubbling mud pools, gurgling hot springs, gushing geysers and evil eggy smells hovering around. Rotorua also has a large Maori population, and this is the best place in NZ to experience a traditional hangi (meals cooked in an earth oven) and Maori concert. Observe bubbling mud pools and steaming geysers at the Whakarewarewa Thermal Reserve. And a visit to Rotorua is just not complete without participating in a traditional Maori Hangi and Feast …
» see all Rotorua Tours & Activities
• Wellington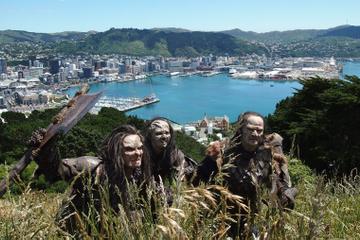 Wellington, New Zealand's capital, is on a picturesque harbor at the southeastern tip of the North Island. Nicknamed Windy Welly, you won't need to spend much time in this funky, energetic city to see that it's a well-deserved moniker. Steep hills and spectacular views of rugged coastline, challenging walks, a thriving cafe and entertainment scene, and serious dedication to the arts make Wellington an enormously enjoyable city with much to keep you occupied and amazed …
» see all Wellington Tours & Activities
… more destinations in magical North Island
» Hamilton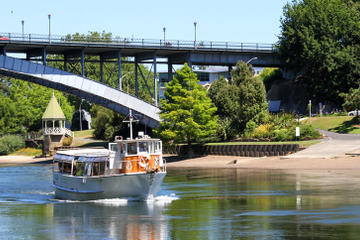 Enjoy a relaxing scenic boat cruise and spectacular views of the river and Hamilton city. Why not spend the weekend in the Waikato? A great base to explore the North Island from. Come visit the Waikato River Explorer for a cruise along the mighty Waikato River - offering some of the best scenic views in the Waikato. Cruise under the historic bridges of Hamilton, or catch a glimpse of some picturesque waterfalls through the Narrows …
» see all Hamilton Tours & Activities
» Taupo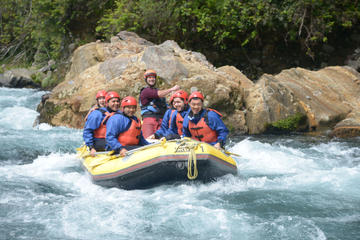 With its eerie lava fields, glittering lake and dramatic backdrop of volcanoes, Taupo is the kind of place you might never want to leave. Take a trip to the region's many geothermal attractions so set aside a day to marvel over hissing geysers and dodge gurgling mud pools. Or spend the afternoon walking the 2-hour Huka Falls Trail between the mighty Huka Falls and the Aratiatia Dam. You're guaranteed a spectacular view no matter what activities you choose to do …
» see all Taupo Tours & Activities
» Tauranga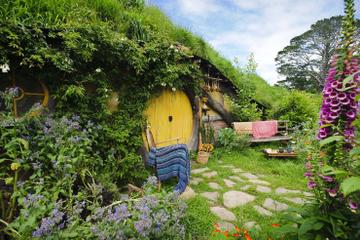 Tauranga is a very popular lifestyle and tourism destination. It features many natural attractions and scenery ranging from popular beaches and harbour environments to lush bush-clad mountains with waterfalls and lakes. Cultural attractions include the Tauranga Art Gallery, which opened in October 2007 and showcases local, national and international exhibitions in a range of media. Aviation interests are well served with the Classic Flyers Museum and the Gyrate Flying Club where you can experience flying a modern gyroplane …
» see all Tauranga Tours & Activities
• ALL North Island, New Zealand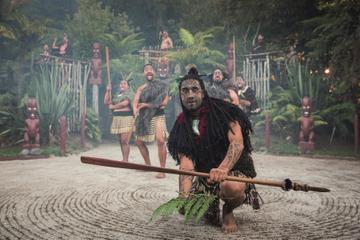 If you would like to view a complete list of all North Island Tours, Travel & Activities, you can search for great things to do by category, location, traveller reviews or price to plan the perfect magical journey.
Click here for ALL North Island Tours, Travel & Activities

« NEW ZEALAND • Tours & Travel • North Island