« CHILE • Tours & Travel • Puerto Montt
Puerto Montt Tours, Travel & Activities
Founded as late as 1853 during the German colonization of southern Chile, Puerto Montt soon outgrew older neighboring cities due to its strategic position at the southern end of the Chilean Central Valley being a gateway city into Chiloé Archipelago, Llanquihue and Nahuel Huapi lakes and Western Patagonia. Puerto Montt is the main sea port at the lower end of Chile's western continental land.
» Puerto Montt Day Trips & Excursions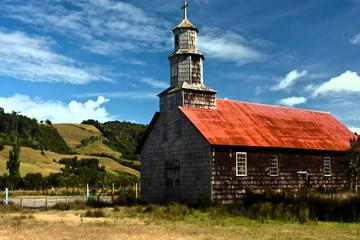 We start our tour taking the Panamericana Route 5 towards south for about 80 miles to reach the town of Pargua. Here we take a ferry that will allow us to cross the Chacao Canal and reach the Isla Grande de Chiloe. Later we will go to Castro, capital of Chiloé Island, visit the local Church of Castro which is a UNESCO World Heritage Site, handicrafts market and the Mirador del Barrio Gamboa to appreciate the famous "Palafitos" typical constructions made wooden pillars on water …
… see all Puerto Montt Day Trips & Excursions
» Puerto Montt Multi-Day & Extended Tours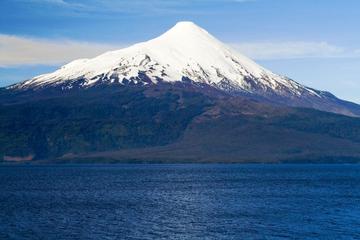 Spend four days exploring Chile's lakes region on this mostly private tour. With an experienced guide, you'll see the sights of Puerto Montt on a tour by private car, cruise across Lake Todos los Santos, visit fishing and handicrafts towns with your knowledgeable guide, and admire the brightly colored stilt houses of Chiloe Island. Choose from two four-star hotels for all three nights' accommodation on this scenic journey into one of Chile's most beautiful regions …
… see all Puerto Montt Multi-Day & Extended Tours
» Puerto Montt Private & Custom Tours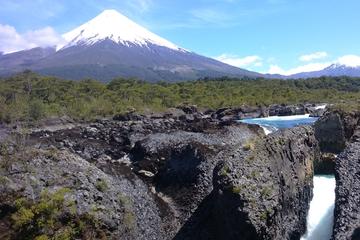 Enjoy a day out in Perez Rosales National Park, when you're visiting Puerto Montt. Visit the oldest national park of Chile, its waterfalls on the Rio Petrohue, the turquoise waters of Lake All Saints, the majesty of Lake Llanquihue and Osorno Volcano, its ancient nature, its scenic beauty, its gastronomy and its people. A unique private experience not to be missed. We start the tour from the city of Puerto Montt, a port and industrial city that was founded by Spanish settlers over 150 years ago …
… see all Puerto Montt Private & Custom Tours
» Puerto Montt Shore Excursions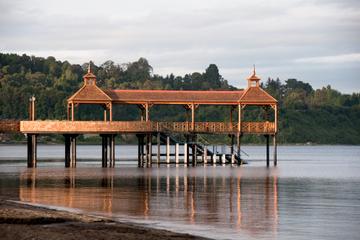 While in port in Puerto Montt, get a taste of Chile's history on this half-day shore excursion. Stop by the quaint village of Llanquihue on Lake Llanquihue, one of Chile's largest lakes, and visit the German Colonial Museum in Frutillar to learn about German colonial settlement in this area. You'll also enjoy free time to admire the city's pretty architecture and gardens at your leisure. When your cruise ship docks at the Puerto Montt port, your professional guide will take you to the border of Lake Llanquihue, one of the largest lakes in Chile …
… see all Puerto Montt Shore Excursions
» Puerto Montt Sightseeing Tours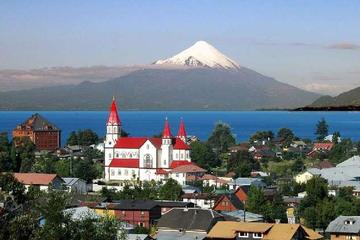 Explore the streets of Puerto Montt on a private two hour city tour. You'll see Plaza de Armas, Cathedral, Town Hall and monuments to the German Colonizers before admiring wonderful vistas over the Reloncavi Sound and Puerto Montt city. On this private city tour, see the residential area on the way to the Costanera Avenue which runs along the seashore. On arrival at the area of Pelluco with its beaches and yacht club, appreciate the views from here before continuing to Chinquihue and the craft village of Angelmó which also has a picturesque fishing port …
… see all Puerto Montt Sightseeing Tours
» Puerto Montt Transfers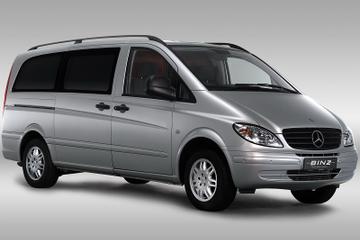 Transfer from Puerto Montt airport, El Tepual International Airport to your hotel in Puerto Montt. Enjoy the convenience of a shared airport to hotel transfer with your English speaking driver. This service will help you to arrived at your hotel in the Puerto Montt quick and easy. The duration of this service is around 30 minutes but the real time will depend on the traffic on the day of the service. Don't forget to also book your departure transfer! …
… see all Puerto Montt Transfers
• All Puerto Montt Tours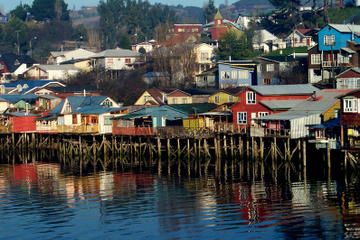 If you would like to view a complete list of all Puerto Montt Tours, Travel & Activities, you can search for great things to do by category, location, traveller reviews or price to plan the perfect magical journey.
Click here for ALL Puerto Montt Tours, Travel & Activities

« CHILE • Tours & Travel • Puerto Montt