« CHILE • Tours & Travel • Santiago
Santiago Tours, Travel & Activities
On a clear day, fresh after winter showers, Santiago basks in one of the most spectacular settings of any city in the world. A glance through the downtown blocks reveals a mighty circle of mountains - the snowcapped Andean peaks to the east, and a smaller coastal range to the west - that frames the Chilean capital.
» Santiago Cultural & Theme Tours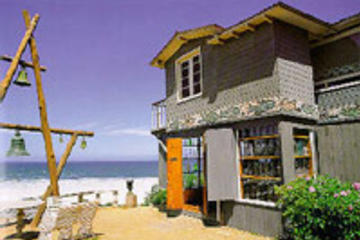 On this day trip from Santiago to the coastal town of Isla Negra you'll learn all about Chilean poet Pablo Neruda. Visit his former home which now houses a collection of his works and artifacts from his life. You will also visit the small village of Pomaire, renowned for clay pottery. Depart your Santiago hotel in the morning and head towards the coast. Your first stop is in Pomaire, a small village where the locals use local clay to make a variety of dishes, pots and interesting sculptures amongst other handicrafts …
… see all Santiago Cultural & Theme Tours
» Santiago Day Trips & Excursions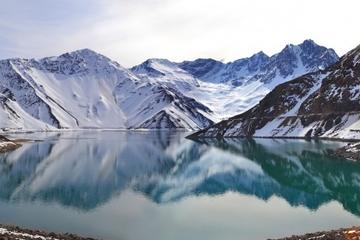 Discover Cajón del Maipo - an oasis just outside of Santiago - and connect with nature, a sense of tranquility and fresh mountain air. On this day trip led by an expert guide, capture breathtaking sights, including a canyon, river valleys and a shimmering lake reservoir, as you drive up into the Andes mountains. Tour the historical town of San José de Maipo, and learn about the area's history and folklore. Browse through artisan markets, and sip on locally produced hot chocolate, coffee or beer …
… see all Santiago Day Trips & Excursions
» Santiago Food, Wine & Nightlife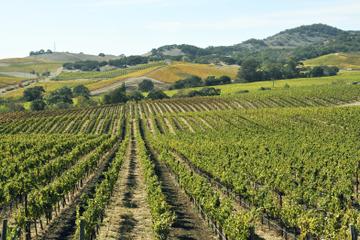 In coastal Casablanca Valley, cool foggy mornings and ocean breezes allow grapes to ripen slowly, resulting in top-notch sauvignon blanc, chardonnay and pinot noir. On this full-day tour from Santiago, visit two award-winning wineries - Casas del Bosque and Emiliana - and enjoy a private tour of vineyards and cellars. Learn about the visionaries who recognized the winemaking potential of this valley and helped turn it into a terroir phenomenon. Taste four fresh, crisp wines at each winery …
… see all Santiago Food, Wine & Nightlife
» Santiago Multi-Day & Extended Tours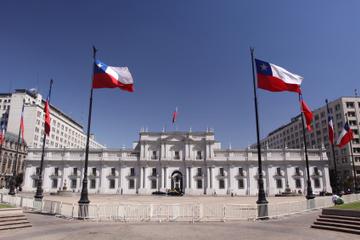 Spend three days in and around Santiago to get better acquainted with Chile's vibrant capital city. See the sights on a private tour and enjoy a scenic drive through Santiago's historic neighborhoods. Have a day free to explore Santiago on your own, or select from four optional tours that take you to coastal towns like Valparaiso or wine tasting at Chile's famous vineyards. Choose from three-star or four-star hotels for both nights' accommodation …
… see all Santiago Multi-Day & Extended Tours
» Santiago Outdoor Activities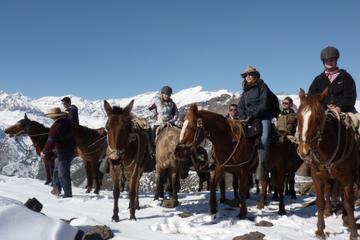 Go off the beaten track on a horseback-riding tour through the mountains of the Santiago area. With an expert guide, you'll follow local 'arrieros' (cowboys) across streams and along scenic terrain. Beginners rest assured: these small but sturdy Criollo horses -- known for their stamina -- will put anyone at ease. Don your chaps and cap for a rugged ride! After your guide picks you up from your Santiago hotel, relax on the 30-minute drive into the rugged mountain range (known locally as the 'cordillera') …
… see all Santiago Outdoor Activities
» Santiago Private & Custom Tours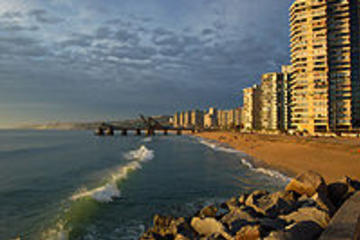 Enjoy the services of your own personal guide on a private day trip exploring the coastal towns of Central Chile. Travel through wine country, stopping for a sample before arriving in the 'Garden City' of Vina del Mar. Visit the bohemian town of Valparaiso and the Pablo Neruda Museum before heading back to Santiago after a day of relaxed sightseeing. Depart for the central coast traveling through the valleys of Curacavi and Casablanca. The latter is known for its recent success as a wine producing area and there is a stop to visit one of the vineyards and taste some Chilean wine …
… see all Santiago Private & Custom Tours
» Santiago Shore Excursions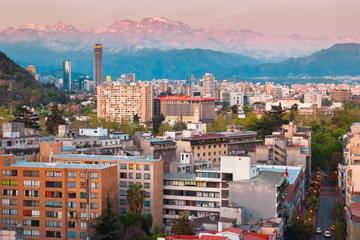 When your cruise ship docks in Valparaiso, enjoy a post-cruise shore excursion in Santiago to see the best sights of Chile's capital city. On this 3-hour introductory tour, you'll view top landmarks in Santiago's civic center, such as Moneda Palace and the Plaza de Armas. Visit Parque Forestal, Saint Lucia Hill and the handicraft village of Los Graneros del Alba for a well-rounded look at the city's highlights! …
… see all Santiago Shore Excursions
» Santiago Shows, Concert & Sports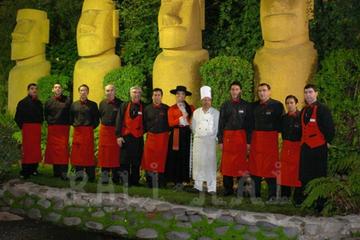 Visit the Bali-Hai restaurant in Santiago to enjoy a delicious dinner and wonderful show. The show displays the variety of Chile's folklore from North to South. Your tour includes transportation. See a display of Chile's folklore from all regions ranging from the North to the South. You will also witness 'Tirana'and 'Huasos' dances along with typical costumes and choreography. While you enjoy the dinner, the entertainer will make the night more enjoyable by singing typical songs with the audience's participation.The show is masterly performed by Voces de América Group …
… see all Santiago Shows, Concert & Sports
» Santiago Sightseeing Tours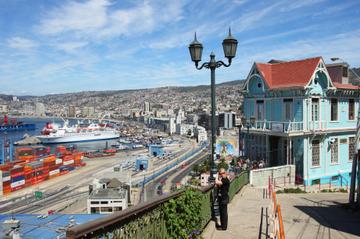 Save by booking two popular tours together: Hit the top attractions of Santiago on an introductory tour and explore two gems along Chile's central coastline: Viña del Mar and Valparaiso, a UNESCO World Heritage site. In Santiago, stroll through Plaza de Armas, admire neoclassical landmarks like the Metropolitan Cathedral and capture alluring city views from Cerro San Cristóbal. Stop by white-sand beaches in Viña del Mar, aka 'Garden City,' and then tread up into Valparaiso's hilly maze of cobblestone streets and historic funiculars …
… see all Santiago Sightseeing Tours
» Santiago Spa Tours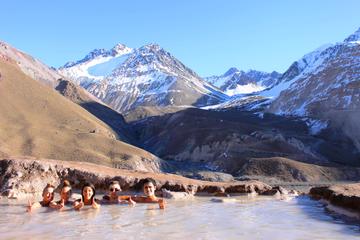 Visit Cajon del Maipo, hike San Francisco Glacier and relax at the Baños Colina hot springs on this full day tour. Your adventure in the Andes mountains includes a 5-hour hike to the glacier and you will then have time to enjoy therapeutic mineral baths while taking in the views. This tour includes transport, lunch and a professional guide. Have an amazing day of adventure as you hike and visit thermal baths. Your full-day tour begins with hotel pickup in Santiago. Meet your guide and board a vehicle to head to Cajon del Maipo …
» Santiago Tickets & Passes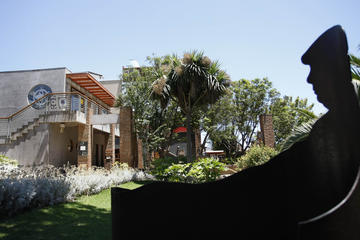 The Route of Neruda is a tour in which you will visit every museum of Pablo Neruda. Visit La Casa, museo in Isla Negra, La Sebastiana in Viña del Mar and La Chascona in Santiago. In the evocative power of objects stored and its environment dominated by the presence of the sea, the house in Isla Negra is a compendium of visual and material of Neruda's poetic imagination. The place was originally called Las Gaviotas. The poet renamed it Isla Negra by the color of its rocks and perhaps because there could be isolated to write …
… see all Santiago Tickets & Passes
» Santiago Transfers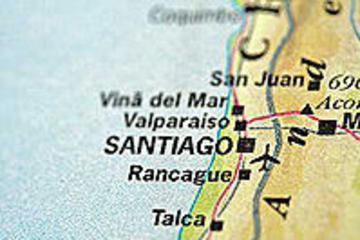 Arrive in style with a private transfer from Santiago Airport straight to your hotel door. Start your holiday now by pre-booking an arrival transfer to get you and your luggage from the airport to your Santiago hotel. Enjoy the convenience of a private airport to hotel transfer with your English speaking driver and guide who will help you get orientated upon arrival in Santiago as you are delivered in safety to your selected hotel …
» Santiago Walking & Biking Tours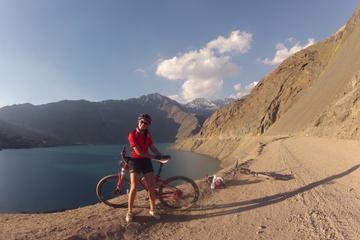 Enjoy a mountain bike adventure from Santiago at Embalse El Yeso as you ride to ride through the heart of the Andes. You will be surrounded by lakes, glaciers and unique landscapes, to make of this a truly unforgettable experience. Your tour includes equipment and transportation. You will tour the edge of the reservoir and through the journey go on a slightly downhill slope, so it won't take you more than one hour to do this portion of the adventure …
… see all Santiago Walking & Biking Tours
» Santiago Water Sports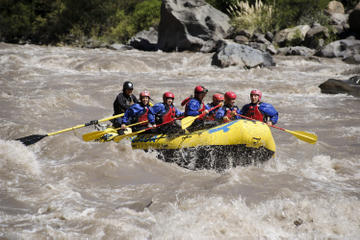 Join this 4-hour tour leaving from your hotel in Santiago and head to El Melocoton and get ready to begin your rafting adventure! We will leave for the Cajon del Maipo (Maipo Ravine) to get the transport which will lead us to El Melocoton area where after an instructive talk, we start with III Class and IV Class rapids rafting going 12 to 14 kilometers downriver for almost an hour. An optional country barbecue could be enjoyed by adventurers in the 'Los Heroes' camping area …
… see all Santiago Water Sports
• All Santiago Tours
If you would like to view a complete list of all Santiago Tours, Travel & Activities, you can search for great things to do by category, location, traveller reviews or price to plan the perfect magical journey.
Click here for ALL Santiago Tours, Travel & Activities

« CHILE • Tours & Travel • Santiago