HOME • CHILE •

DISCOVER CHILE
DESTINATION CHILE
The national flower of Chile is the copihue (Chilean bellflower), which grows in the woods of southern Chile. The coat of arms depicts the two national animals: the condor (a very large bird that lives in the mountains) and the huemul (an endangered white tail deer).
Quick Links

Santiago
Torres del Paine
Moai of Easter Island
Atacama Desert
DISCOVER CHILE: CENTRAL CHILE: Santiago, NORTHERN CHILE: Antofagasta, Atacama Desert, Iquique, Lauca National Park, SOUTHERN CHILE: Pumalin Park, Torres del Paine, EASTER ISLAND: The Moai, Rano Raruka,
DISCOVER CHILE: Destinations, Culture & Attractions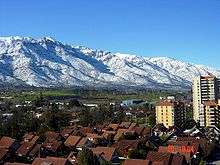 DISCOVER SANTIAGO


Chile's steady economic growth has transformed Santiago into one of Latin America's most modern metropolitan areas, with extensive suburban development, dozens of shopping centers, and impressive high-rise architecture. It has a very modern transport infrastructure, including the steadily growing underground Santiago Metro ...
---
DISCOVER NORTHERN CHILE: Destinations, Culture & Attractions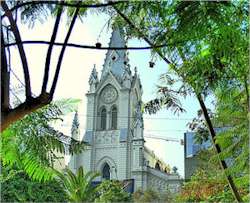 DISCOVER ANTOFAGASTA


Founded between 1866 and 1874 as a seaport for the recently discovered silver mines nearby, Antofagasta's original name was Penas Blancas (Spanish for White Boulders). It was part of the Litoral Province of Bolivia until 1879, when it was occupied by Chilean troops marking the beginning of the War of the Pacific ...
---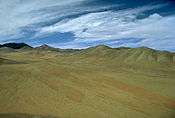 THE ATACAMA DESERT


The Atacama desert of Northern Chile and Peru is a virtually rainless plateau made up of salt basins (salares), sand, and lava flows, extending from the Andes mountains to the Pacific Ocean. The average width is less than 160 kilometers but it extends from the Peruvian border 1000 kilometers south to the Bolivian Altiplano ...
---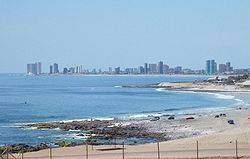 DISCOVER IQUIQUE


Although Iquique was founded in the sixteenth century, there is evidence of habitation in the area by the Chango people as early as 7000 BC. During colonial times, Iquique was part of the Viceroyalty of Peru as much of South America was at the time. Iquique has one of the largest duty-free commercial port centers (or Zona Franca) of South America ...
---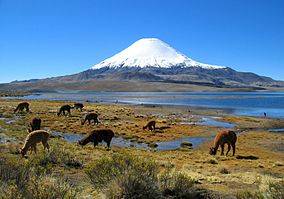 LAUCA NATIONAL PARK


Lauca National Park is located in Chile's far north, in the Andean range. It encompasses an area of 1,379 km2 of altiplano and mountains, the latter consisting mainly of enormous volcanoes. Las Vicunas National Reserve is its neighbour to the south. Both protected areas, along with Salar de Surire Natural Monument, form Lauca Biosphere Reserve ...
---
DISCOVER SOUTHERN CHILE: Destinations, Culture & Attractions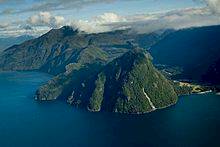 PUMALIN PARK


Pumalin Park is a 3,250 km2 private nature reserve in the Palena Province of Chile. Designated a Nature Sanctuary in 2005, Pumalin is Chile's largest private nature reserve and is operated as a public-access park, with an extensive infrastructure of trails, campgrounds, and visitor centers ...
---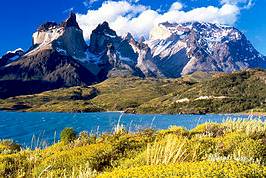 TORRES DEL PAINE NATIONAL PARK


Torres del Paine National Park is a national park encompassing mountains, a glacier, a lake, and river-rich areas in southern Chilean Patagonia. The Cordillera del Paine is the centerpiece of the park. It lies in a transition area between the Magellanic subpolar forests and the Patagonian Steppes. The park is located 112 km north of Puerto Natales ...
---
EASTER ISLAND ATTRACTIONS AND CULTURE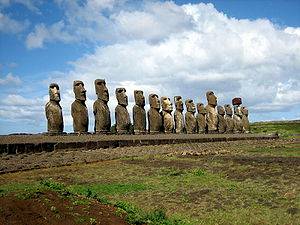 THE MOAI OF EASTER ISLAND


Moai are statues carved of compressed volcanic ash on Rapa Nui (Easter Island). The statues are all monolithic, that is, carved in one piece. They may weigh more than 20 tons and be more than 20 feet tall. One unfinished sculpture has been found that would have been 69 feet tall and would have weighed about 270 tons ...
---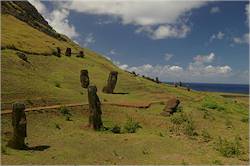 RANO RARUKA


Rano Raraku is a volcanic crater formed of consolidated volcanic ash, or tuff, and located on the lower slopes of Terevaka in the Rapa Nui National Park on Easter Island. It was a quarry for about 500 years until the early eighteenth century, and supplied the stone from which about 95% of the island's known monolithic sculptures (moai) were carved ...
---

CHILE HOTELS & ACCOMMODATION

CHILE TOURS, TRAVEL & ACTIVITIES
Chile destination information from sources at Wikipedia, the Free Encyclopedia
For photo credits and information, please click here or the individual pages.
---
---
HOME • CHILE •

DISCOVER CHILE
Looking for something specific?
---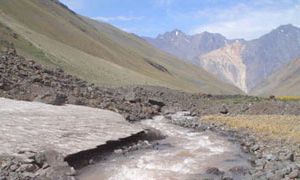 THINGS TO DO IN CHILE
---
---
---