« ICELAND • Tours, Travel & Activities
Iceland Tours, Travel & Activities
The country with the chilly name is rapidly becoming one of Europe's hottest destinations. Much of Iceland's popularity is due to its natural features, which include glaciers, hot springs, geysers, active volcanoes, portentous peaks and vast lava deserts. In addition to its expansive landscape, it has a rich history and folklore tradition.

• Reykjavik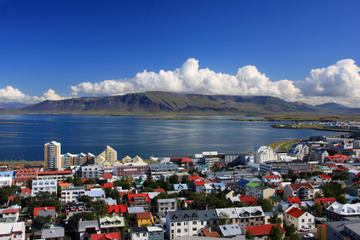 The world's most northerly capital is a place of colorful buildings, quirky people and wild nightlife. Reykjavik's bewitching charm lies in its idiosyncratic contrasts: its combination of village innocence and big-city zeal; long summer nights and short winter days. It is a city that treasures its Viking past but is very much in tune with the future. No wonder visitors fall hopelessly in love, vowing to return …
» see all Reykjavik Tours, Travel & Activities
• Akureyri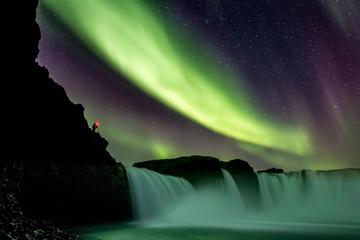 Iceland's second city might not be a match for Reykjavík, but what Akureyri lacks in size, it makes up for in sublime panoramas. With its brightly painted houses lining the banks of the Eyjafjörður fjord, the futuristic Akureyrarkirkja church looming over Old Town and a backdrop of forested hillsides and snow-capped mountain peaks, this is a city that was made to be in front of the camera …
» see all Akureyri Tours, Travel & Activities
• East Iceland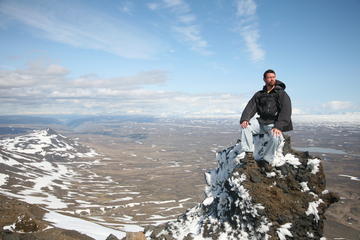 Mt. Snaefell is the highest mountain outside a glacier in Iceland and is often called King of Icelandic mountains. In good weather the view from the top is incredible. Mt Snaefell is 1,833 meters high mountain and is the highest mountain outside a glacier in Iceland. Mt Snæfell is in Vatnajökull National Park and is often called King of Icelandic mountains. It is somewhat cone shaped, an ancient central volcano, created rather late during the ice age …
» see all East Iceland Tours, Travel & Activities
• Isafjordur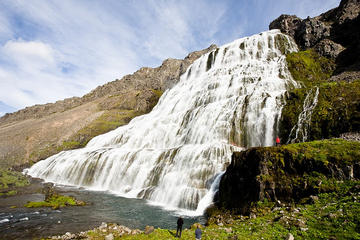 Explore Dynjandi waterfall and the stunning landscape of the Westfjords on this guided sightseeing day tour from Isafjordur. Dynjandi is one of Iceland's most impressive & majestic waterfalls, and often considered the icon of The Westfjords. We stop for up to an hour at Dynjandi to enjoy the wonderful views of the waterfall and Arnarfjordur fjord, and listen to the soothing sound of Dynjandi tumbling down the mountain in a series of seven waterfalls …
» see all Isafjordur Tours, Travel & Activities
• North Iceland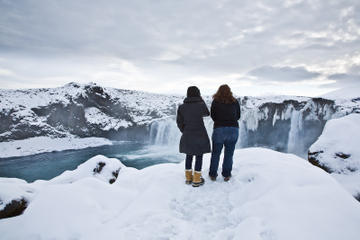 With its thundering waterfalls and gaping gorges, bubbling mud pools and eerily pot-marked lava fields, North Iceland is a land of startling contrasts and unearthly scenery, making it the ultimate adventure for intrepid travelers. Far from the bright lights of Reykjavik and right on the brink of the Arctic Circle, this is Iceland at its most strikingly beautiful, and the highlights are innumerable …
» see all North Iceland Tours, Travel & Activities
• Skaftafell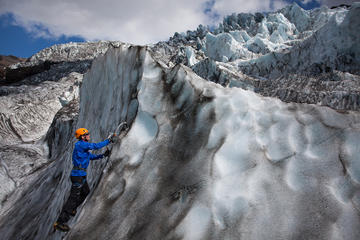 Skaftafell is renowned in Iceland for its agreeable climate and the sunny days in summer, uncommon in the south of Iceland. There is a natural birch wood, Bæjarstaðarskógur, as well as many species of birds and Arctic foxes. Svartifoss waterfall is one of Skaftafell's best known attractions, mainly for the basalt column walls that flank it. The waterfall Svartifoss (Black Fall) flows over a step of about 20 metres. Its name comes from the black basalt columns behind it …
» see all Skaftafell Tours, Travel & Activities
• Vik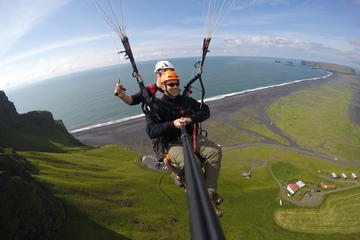 VikExperience a tandem paragliding flight in combination with an amazing luxury trip to Vik i Myrdal in South Iceland. You will drive to Vik, and on your way there and back, make a few stops to admire the views - Seljalandsfoss, Sólheimajokull, Reynisfjara, Seljavallalaug pool and Skogarfoss waterfall. During the flight you will enjoy the stunning views over the sea and mountains at one of the most picturesque spots in the south of Iceland …
» see all Vik Tours, Travel & Activities
• ALL Iceland
If you would like to view a complete list of all Iceland Tours, Travel & Activities, you can search for great things to do by category, location, traveller reviews or price to plan the perfect magical journey.
Click here for ALL Iceland Tours, Travel & Activities
« ICELAND • Tours, Travel & Activities