---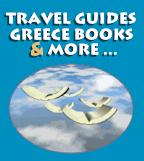 ---

Molyvos, or Mithymna
Magical for sure!
Molyvos is located on the North Coast of Lesvos and is a town of stunning beauty and historical importance.


Also known as Mithymna, legend will have us believe that one of the five daughters of the Mythical King Makara ruled the town during the middle ages. Mithymna was a formidable women and much admired by her adversaries who fought gallantly for the town and it's riches.

Molyvos means "lead" in Greek and the name was given to Mithymna by the Turks. However, or whoever gave the town it's name it has become today one of the most visited and popular tourists attractions on the island.

In 1965, the then mayor and committee of the municipality of Molyvos enforced a preservation order which forbid the use of any other building material other than natural stone. This was true foresight indeed and today the fruits of thought have shone through in the shape of cobbled streets, traditional stone houses and a wonderful atmosphere of charm and discovery.


---
---

There are a number of cultural events held in the town each year including art exhibitions, lectures, traditional folk festivals and theatrical performances. Although tourism plays an important part in the town's economic structure, but the local industries of fishing, olive growing and farming are still very much a part of everyday life.

Molyvos harbour is a quaint and colourful place to relax and eat. Many restaurants here serve the fresh fish brought in by the local fishing boats throughout the day. The Seahorse Hotel is also located here and offers great accommodation.


---
---

Art galleries and antique shops lead off from the small cobbled streets back up into the town. Whether you like the cobbled streets, the jewelry and craft shops, the galleries, restaurants, bars or nightlife, there is certainly plenty to keep you occupied here in Molyvos and you should consider making at least one visit during your holiday on the island.

Another definite visit whilst in the area should be made to the thermal springs of Eftalou just 4km out of the main town.



---

Click here for accommodation in Molyvos


---