---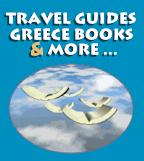 ---
Plomari and Agios Isidoros, Lesvos
The town of Plomari and the small hamlet of Agiasos Isidoros lie within 1km of each other on the South Coast of Lesvos. Plomari is not only the second largest town on the island, the first being the capital of Mytilini, but is also known as the Ouzo capital of Lesvos.

Agiasos Isidoros is a small hamlet just 1km from Plomari and where you will find the beautiful beach, the Aegean Sun Hotel and the Pebble Beach Hotel.

Plomari is built right on the edge of the ocean and has narrow winding streets and steps leading further and further up into the amphitheatre of the numerous traditional homes built against the surrounding hills.

In the early 19th century, fires destroyed much of the original town and Plomari was re-built to become an important commerce and industrial town.


---
---

The harbour of Plomari is a wonderful place to walk around and borders the main square where you can enjoy a morning coffee.. or an ouzo !

The architecture of the town is a mix of tradition and imagination and a walk through the many small streets will reveal many surprises when least expected. It is most certainly worth a visit and there are plenty of cafe's, bars and excellent restaurants to choose from as well as interesting shops to pick up some gifts.

The people of Plomari are proud of their 'ouzo' heritage and not only is ouzo produced here using both traditional and more modern techniques, but there is also an ouzo museum offering an interesting insight into it's production and history. Entrance is free and ouzo tasting can be arranged.


---
Agios Isidoros

Agios Isidoros is a small hamlet located on the South of Lesvos.

It lies just 1km from the town of Plomari and about 1 hour driving time from Mytilini. This is where you will find the beautiful beach with clear, calm, shallow waters.

There are small cafe's, the walking is great and the sun bathing and snorkeling even better !


---

Click here for hotels in Plomari


---